Congress leader Modhwadia, Congress backed PAAS leader Hardik Patel visit Togadia
January 16, 2018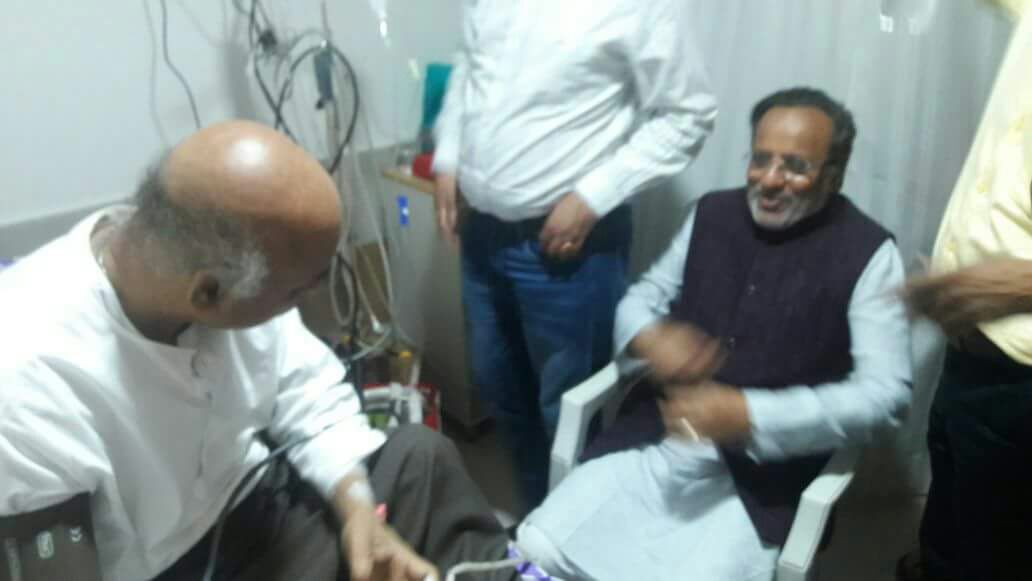 Ahmedabad:
Congress backed PAAS leader Hardik Patel, who was snubbed by Gujarat High Court for his bluff about his so called mysterious disappearance and dramatic resurfacing in 2015, today met VHP leader Pravin Togadia at a private hospital here.
Interestingly Togadia had also gone missing for over 10 hours yesterday only to be found later in as mysterious a manner as his disappearance earlier in the day.
Hardik, seemingly desperate after the sixth consecutive victory of BJP despite his all out opposition and tall claims, also tried to get mileage from the incident. After meeting Togadia at Chandramani hospital in Shahibaug, Hardik gave some political statements and even took names of PM Modi and BJP president Amit Shah (which he takes for virtually alleging them for every petty thing that happens in Gujarat ).
The PAAS leader had interestingly questioned the disappearance of Togadia despite his having Z+ cover yesterday.
Even as questions are being raised on the credibility of the version of VHP leader Togadia about his mysterious disappearance, eyebrows were also being raised on Hardik's prompt visit to him and a statement by Congress state president Bharatsinh Solakni seeking probe in to the allegations by the VHP leader about conspiracy against him.
Another Congress leader Arjun Modhwadia also visited Dr. Pravin Togadia.
DeshGujarat