Togadia hit out at crime branch JCP J K Bhatt
January 17, 2018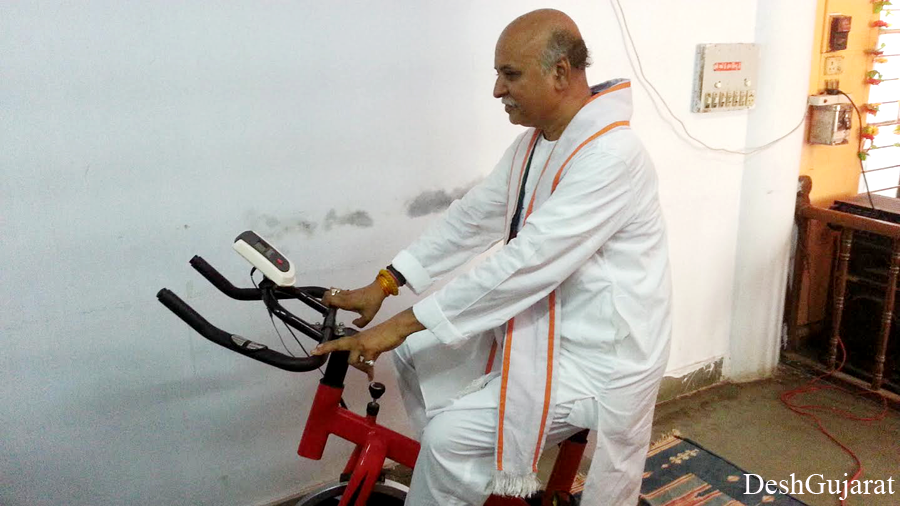 Ahmedabad:
'Angry' over the Crime Branch's strong counter to his somewhat suspicious claim regarding his 'dramatic' disappearance on January 15 and equally mysterious appearance in a private hospital, VHP leader Pravin Togadia today hit out at JCP J K Bhatt and alleged that he was trying to defame him on the instructions of his 'political bosses' from Delhi.
Togadia, who might have to face questioning by the police now for his allegedly fabricated version of story, while talking to newsmen said that the call records of the mobile phone of Bhatt for the past 15 days should be checked.
'It should be checked as to how many times he had talked to PM Modi in last 15 days. Bhatt on the instructions of his political bosses from Delhi was under a conspiracy disturbing my patriotic activists. I also pray to my friend and PM to not to allow the crime branch to convert in to conspiracy branch. The Crime branch was a reputed institution and I am also proud of it and It should not be made a part of political conspiracy to kill the democracy. I also want to know as to who gave the powers to Bhatt to wake up someone at 2am in the night for interrogation. He has also given a video to media to defame me. A fake sex video of Sanjay Joshi was also made in Gujarat in 2005,' he said.
Togadia also claimed that the Rajasthan police has now cancelled the warrant with which it had arrived here to arrest him. He said that he would talk to his lawyer regarding legal action against Bhatt.
Notably, Togadia had gone missing after the arrival of the Gangapur/Rajasthan police with a NBW of a local court in connection with an over decade old case of violation of prohibitory orders under section 188 of the IPC. VHP created a ruckus about it and first alleged that police had arrested him. They staged dharna in front of Sola police station here. Later it organized road blockades across the state which the police suspects was done in the knowledge of Togadia. Police which had to make special team for his detection refused to buy Togadia's version that he had tried to go to Rajasthan and had fainted mid way. Bhatt in a press conference yesterday had rejected Togadia's version of story indicating that he was speaking lies to cover up his suspected drama which might have been an attempt to evade arrest.
DeshGujarat