Major fire in oil tanker anchored off Kandla Port, one dead
January 18, 2018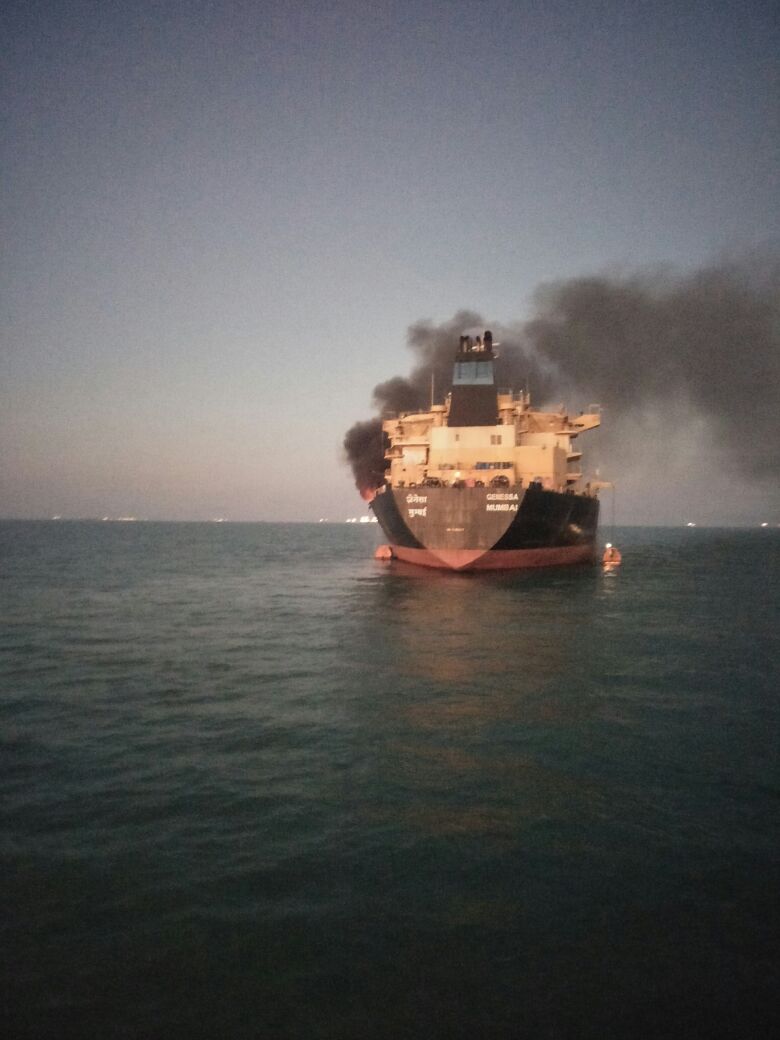 Bhuj: Indian Cost Guard on Wednesday evening successfully evacuated 26 persons from oil tanker anchored off Kandla Port which was caught in fire. Oil tanker MT Genessa anchored off Deendayal Port Kandla at 18.00 hours. The tanker 183 meters in length and draft of 10 meters was carrying 30,000 tonnes of High Speed diesel. All 26 crew members aboard were evacuated safely. Two of them had suffered burn injuries. The agencies performed the task using tugs available nearby. Indian Coast Guard interceptor boat C-403 and Dornier were at the scene. Coast Guard's pollution control vessel also rushed to the site. Fore was gradually being brought under control. Resources were polled in from Reliance, Adani, Essar, kandla and nearby agencies. Efforts were on to cordon off the vessel in order to avoid spillage with the help of tugs.
Update:
Defense PRO of Gujarat region said, 'living upto their motto 'Vayam Rakshamah' worked tirelessly through the night, garnering & guiding resources from Govt and private agencies in vicinity averted potential disaster at sea dousing fire that engulfed MT Genessa anchored off Kandla. Fire fight still on in the morning. 3 ICG vessels, 9 tugs from KPT,Reliance,Essar,Adani & ICG Dornier were in action.Water sampling showed there was no Oil Spill.ICG Pollution Control Vessel was at site. Proactive response was received form all agencies. ICGS Samudra Pavak was overseeing operations.
Update:
Hot Spots temperature had been brought down to 40 & 25 degree Celsius on port/stbd side respectively. Boundary cooling was in progress. Indian Coast Guard hovercraft was deployed for shoreline assessment for oil traces (if any). Out of two injured, one is dead.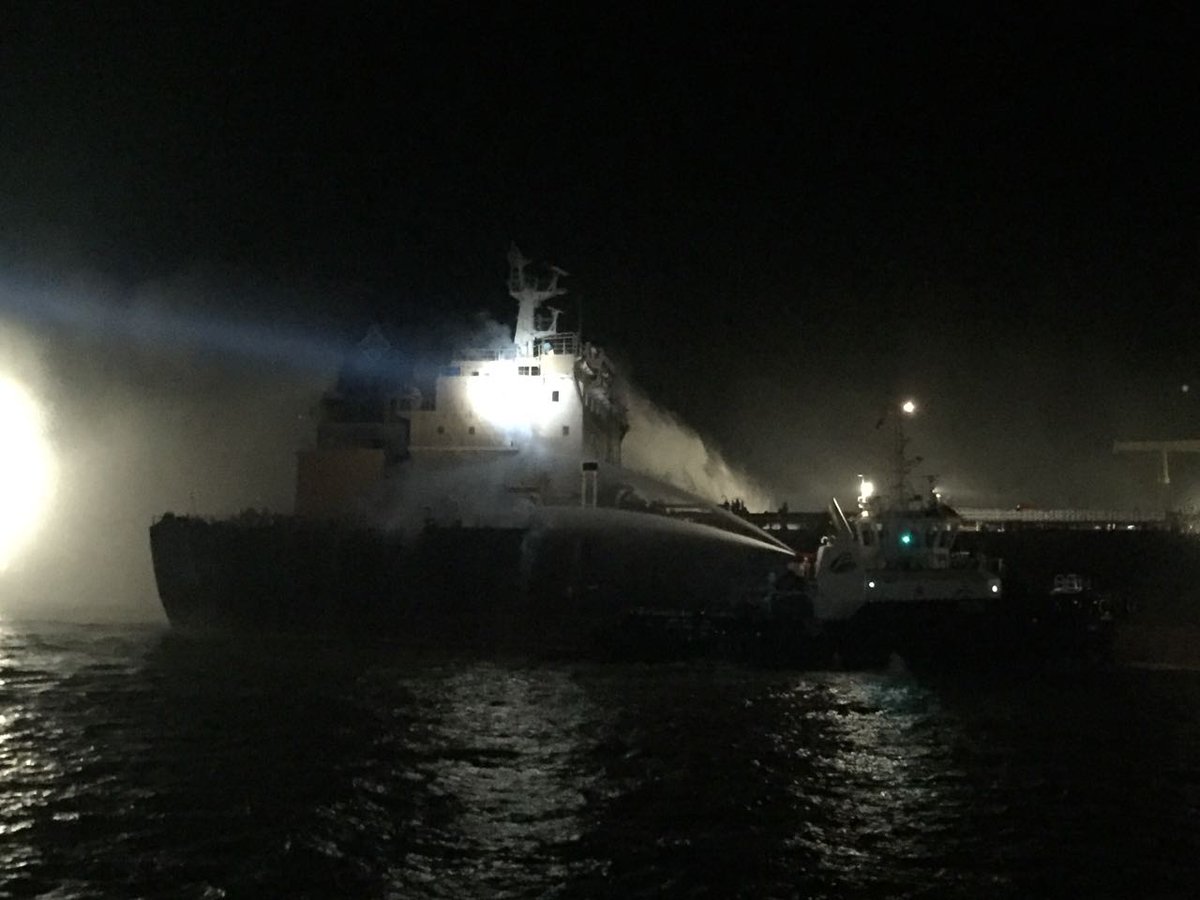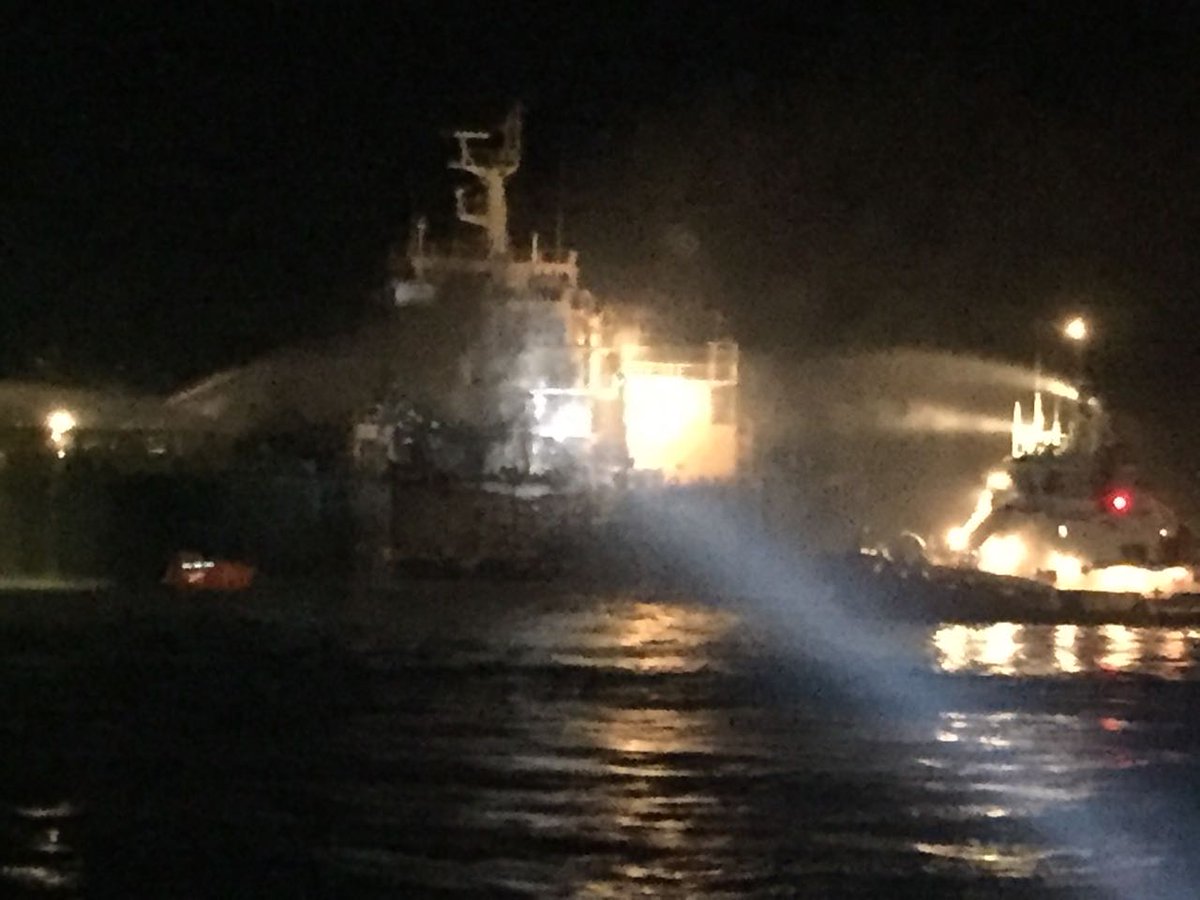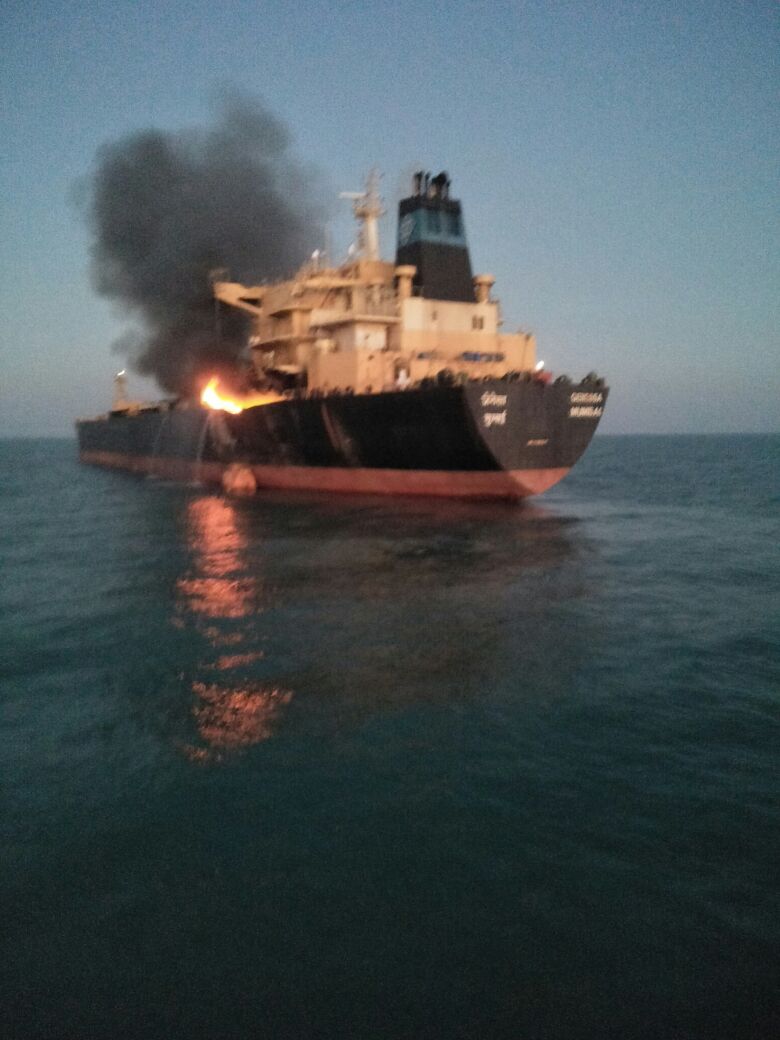 DeshGujarat