IIMA team presents paper at World Government Summit in Dubai on concluding day
February 13, 2018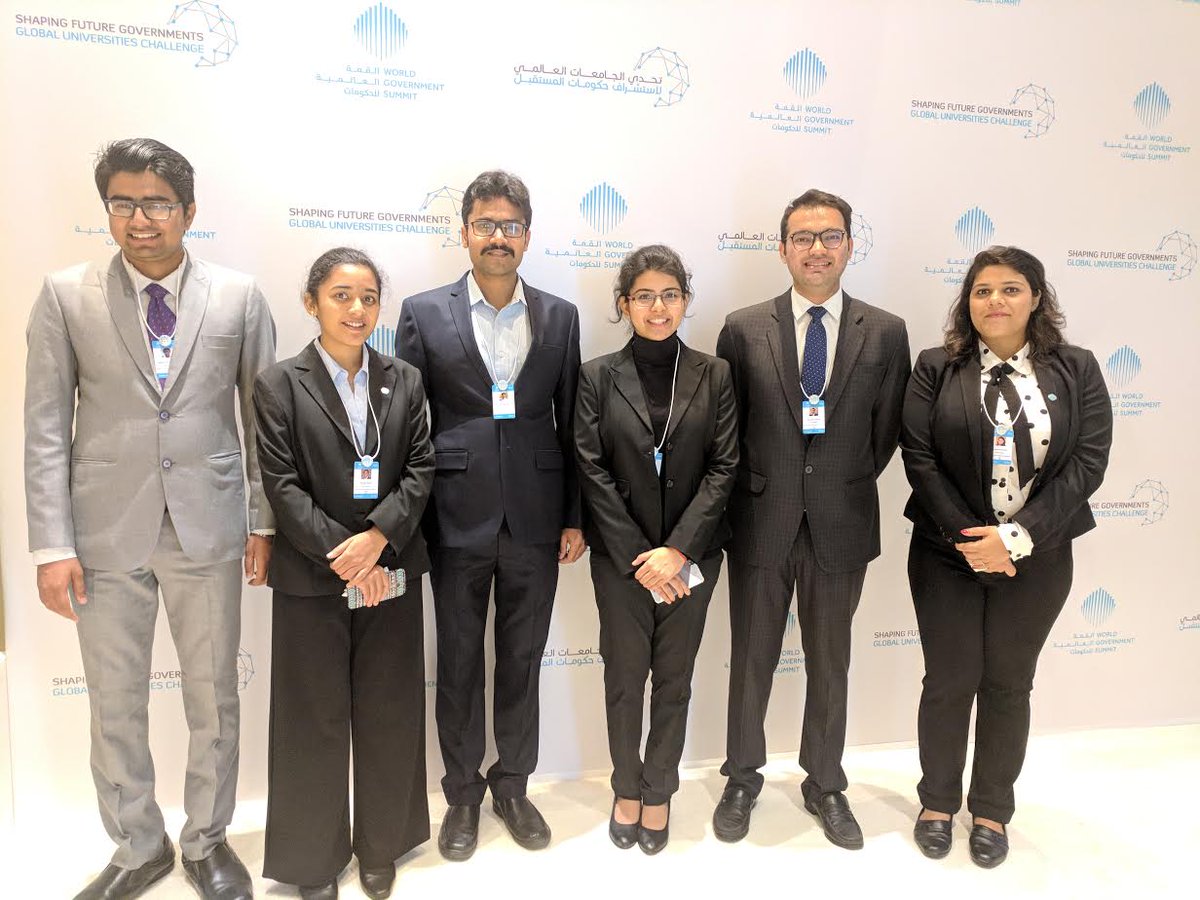 Dubai:
Indian Institute of Management Ahmedabad (IIMA) was the only institute from India which participated in the World Government Summit, which was held in Dubai from February 11 and concluded today.
PM Narendra Modi had delivered the inaugural speech of the Guest Country on day one. India has been named a guest country at this year's event,
The institute was represented by 6 first year PGP students participating in the Shaping Future Governments Universities Challenge. Now in its sixth edition, the World Government Summit is an international knowledge exchange platform witnessing the intersection of government, futurism, technology, and innovation. It is a global platform dedicated to the enhancement of governments around the world, convening over 3,000 participants, world leaders, policymakers, representatives of international organizations, and experts from over 130 countries.
Mohammed Abdullah Al Gergawi, Minister of Cabinet Affairs and the Future, Chairman of the World Government Summit, said that the event has become a permanent knowledge platform available to all governments and their activities throughout the year. Dignitaries at the summit include Jim Yong Kim, the 12th president of the World Bank, Christine Lagarde, the Managing Director of the International Monetary Fund (IMF), Audrey Azoulay, director general of UNESCO, Dr. Tedros Adhanom, director general of the World Health Organisation (WHO) among others.
From IIMA, a team of first-year PGP students – Abhishek Jariwala, Akshita Agarwal, Mithila Hegde, Priyanka Verma, Umang Agarwal, and Utpak Pankhania presented a paper on 'The Future of Agriculture in India' as part of Shaping Future Governments Universities Challenge. Their paper focused on the theme of ensuring a supportive and enabling ecosystem in agriculture, particularly crop husbandry that sustainably enhances productivity and profitability across the value chain. The team also outlines their vision for the future of agriculture, with a model called 'Bharatiya Krishi Doordarshak'. The model has a three-fold objective: To meet the food security and sufficiency for the nation in a sustainable way, to help partner nations with their food grain needs, and to maximize revenue from the cultivable land without harming the surrounding ecosystems.
The team was guided by Dr. Vijaya Sherry Chand, Professor, Ravi J. Matthai Centre for Educational Innovation at IIMA during their research.
DeshGujarat