Ahmedabad city in Gujarat State budget 2018-19
February 21, 2018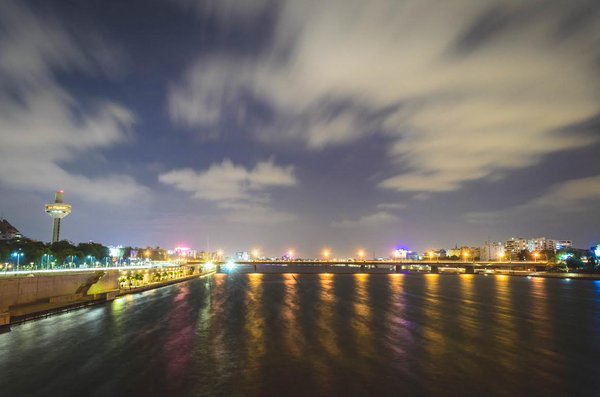 Ahmedabad: The city of Ahmedabad has got Rs 100 crore for bio mining of Pirana dumping site, Rs 65 crore for Pallav cross roads split flyover bridge, Rs 25 crore for Gandhigram railway under pass and Rs 20 crore for revamping of Sanskar Kendra museum and World Heritage City museum in the city.
Pirana dumping site is the place where entire Ahmedabad's solid waste is dumped. It has become a small hill which occasionally catches fire and omits gas.
Pallav cross roads area falls in former MLA Amit Shah's Naranpura constituency.
Gandhigram railway under pass will connect Nehru bridge to Law garden via Nagri hospital. It will create another east-west link across Ashram road surpassing the Gandhigram railway station. If not coordinated properly with railways, the project may suffer significant delay. It should be noted that metro train will also pass through this area.
Sanskrar Kendra has presently a museum dedicated to the city of Ahmedabad showcasing city's history and culture right from the era of Karnavati. The city of Ahmedabad has been recently given a status of World Heritage City. Rs 20 crore will be enough for its redevelopment.
Other announcements related to Ahmedabad city in the budget include Rs 46 crore Rain Basera boarding facility for relatives of patients in Civil hospital and Rs 42 crore Research Park in Gujarat University, Rs 160 crore to strengthen the Kidney Institute, Cancer Institute and Cardiology Institute in Ahmedabad, for starting the Pediatric cardiac hospital, perfusion laboratory in Ahmedabad, Rs 1 crore for Perinatology Institute in Civil hospital, Ahmedabad, Rs 20 crore for light and sound show at Sabarmati Gandhi Ashram in Ahmdabad and for development of Porbandar based Kirti Mandir, Rs 592 crore for metro train project in Ahmedabad, construction of Ahmedabad Central jail, Rs 3 crore for construction of museum, e-library and others for the third phase of Dr. Ambedkar foundation, Ranip in Ahmedabad, world class artificial climbing wall facility at Naroda, Ahmedabad Sports complex and more.
DeshGujarat