States to be offered three schemes for cost plus 50% price to farmers: Niti Aayog Vice Chairman in Gujarat
March 18, 2018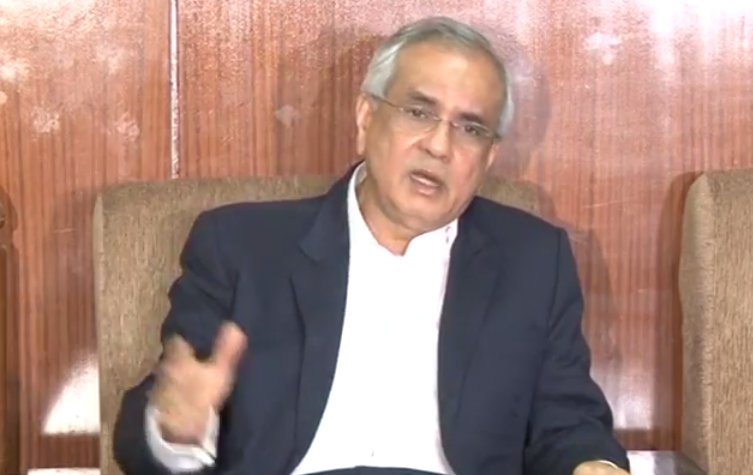 Gandhinagar: Dr. Rajivkumar, Vice Chairman of Niti Aayog was in Gujarat today. He held meeting with Chief Minister Vijay Rupani and senior government officials including the Chief Secretary.
Speaking to media persons, Dr. Rajivkumar said one of the things raised by the State government today was proposed Coastal Economic Zone at Jamnagar – Kandla coast. Dr. Rajivkumar Said welcomed this initiative and said he would take up the matter with relevant ministries in the Centre. He said Chief Minister was of opinion that this zone must materialize.
He said, Nitin Aayog will give a package of three schemes, of which one will be chosen by states. One of them is Minimum Assured Support Price, the other is Bhavantar and third is Price Stabilization Scheme for which the government can also work with private traders.
Dr. Rajivkumar mentioned that Prime Minister has said farmers must get cost plus 50%. He said the government will start it from Rabi season and it will surely materialize in Kharif season.
One of things discussed in the meeting was Desalination plant. Dr. Rajivkumar expressed pleasure that Gujarat government is already working on a 100 MLD plant. He said the cost of desalinated water will be equal to the water brought from far flung areas. If such plant can be operated using solar power, the price of desalinated water will go further down. This will be a good alternate for not just Gujarat, but all coastal states rather than bringing water from far flung areas.
Dr. Rajivkumar appreciated Gujarat government budget allocation to apprenticeship scheme which shall involve at least one lakh beneficiary youths this year and which can be scaled up to even 2 lakh if required.
Vice Chairman of Niti Aayog said while Gujarat is ahead in many areas like industry, infrastructure, power, energy etc, it is not doing equally well in education and health sectors. He said he was told by Chief Secretary that the government had increased allocation to these sectors in year 2018-19 budget and district level officials were instructed to focus on MME, child nutrition etc issues. Chief Secretary conveyed him that the State would have major success in these sectors this year only.
Dr. Rajivkumar made it clear that Niti Aayog is not in favor of pushing same scheme to all the States. Rather Niti Aayog's approach is state-centric.
He said Niti Aayog was ready to help the states and play a role of connecting bridge for bringing solution in Centre – State issues.
DeshGujarat