CMs of Arunachal Pradesh, Manipur and Gujarat attend Madhavpur fair
March 27, 2018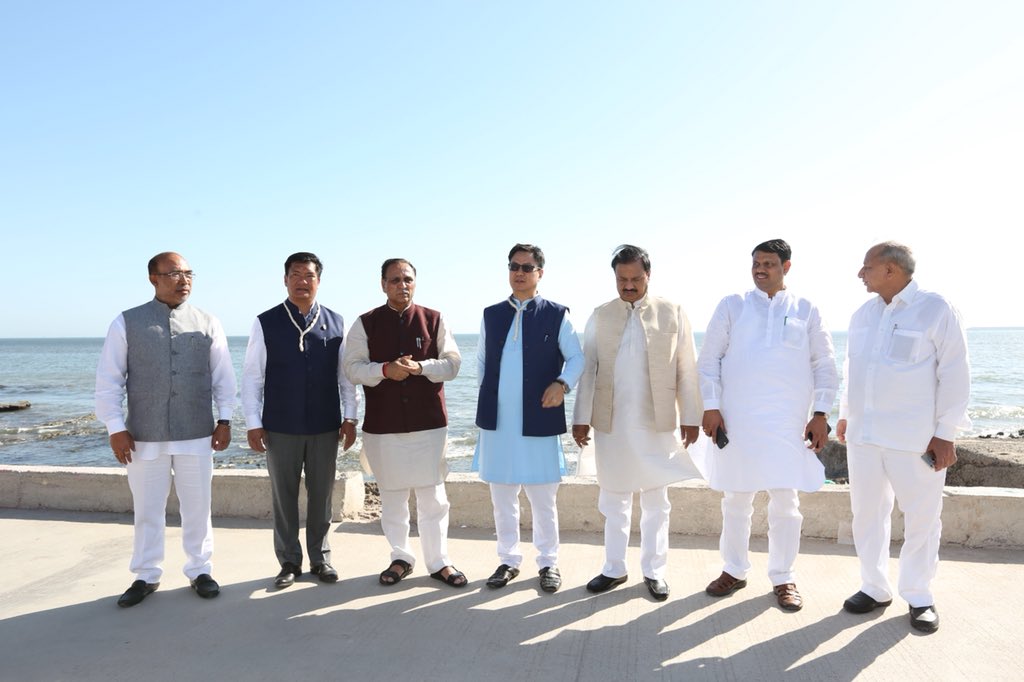 Porbandar: Traditional fair has been started on the occasion of wedding of Shri Krishna and Rukshmani in Madhavpur (Ghed). Madhavpur fair has been given a high-tech touch this year. Which was visited today by Gujarat Chief Minister Mr. Vijay Rupani and other dignitaries.
This fair is held in two parts. Regional craftsmen's crafts exhibition has been organized in one part. Artistry items identifying the art of Saurashtra have been demonstrated. In the second part of the fair, various works of embroidery and painting depicting the life of Lord Shri Krishna are also shown. The crafts work from the northern state was wonderful especially.
Apart from this, a public display exhibition related to the functioning of the various departments and schemes of the state and the center has been organized by various stalls in the ground. Along with the fair traditional folk lok dayra was also organized which was enjoyed by the dignitaries.
On the occasion Gujarat Governor Mr. O. P. Kohli, Arunachal Pradesh's governor Brigadier (Dr.) B. D. Mishra, Chief Ministers of Gujarat, Arunachal Pradesh and Manipur Mr. Rupani, Mr. Pema Khandu, and Mr. Biren Singh, respectively, Union Minister of State for Culture Dr. Mahesh Sharma, Union Minister of State for Home Affairs Mr. Kiran Rijiju, and other dignitaries remained present at the fair.
– Information