Main accused of Bitcoin Extortion case Inspector Anant Patel nabbed
April 19, 2018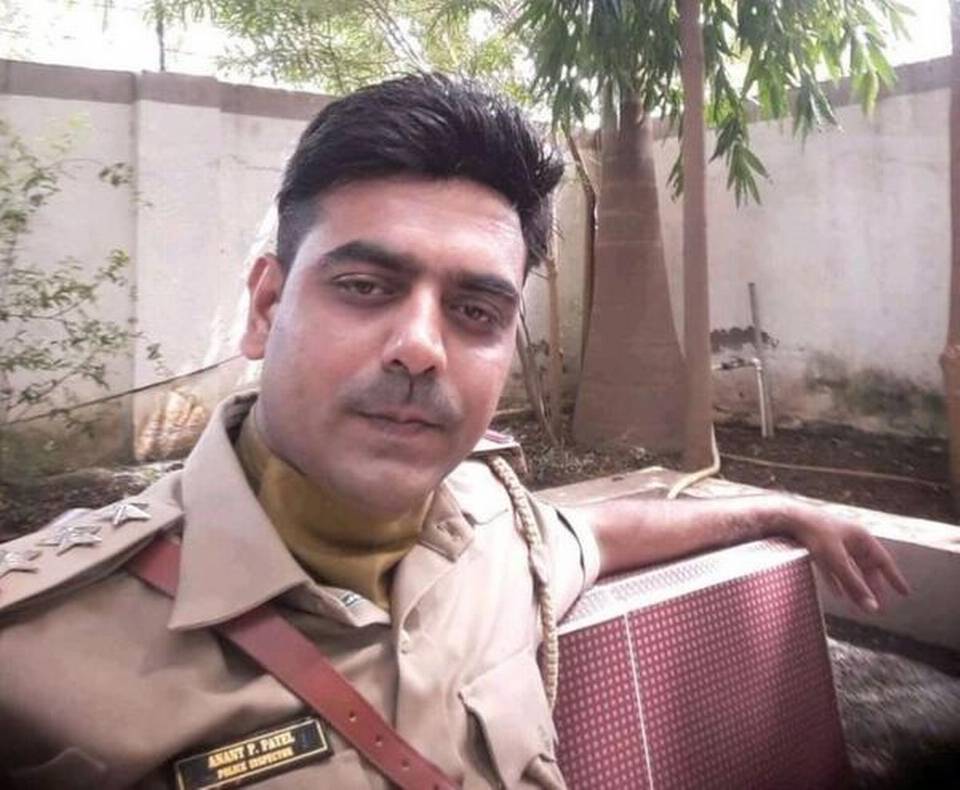 Gandhinagar:
The main accused of sensational Bitcoin extortion and loot case, Amreli Local Crime Branch(LCB) Police Inspector Anant Patel has finally been nabbed by police.
A police official of the Ahmedabad crime branch today said that Patel who was on a run since the filing of the case pertaining to the alleged abduction of a Surat based builder from Gandhingar on February 14 and forceful transfer of 200 bitcoins worth Rs 12 crores from his account, was nabbed from Adalaj area in Gandhinagar and has been handed over to CID-crime.
Anant Patel had shaved his head in attempt to conceal his identity. However the Crime Branch team identified and nabbed him.
Crime Branch sources said, PSI Rozia, DK Chaudhary and Yashpal Gohil had information about Anant Patel's hideout in Adalaj locality. They had arranged watch on the roads connecting to the area. Today afternoon, a person with shaved head was standing on pan shop. When the Crime Branch team spotted him, he changed expressions on his face. He was immediately nabbed and taken to city Crime Branch office.
Earlier on April 8, two police constable of Amreli LCB Babu Der and Vijay and a Surat based Advocate Ketan Patel were arrested in the case
CID crime has constituted an SIT in connection with sensational case.
Notably, the case was lodged on the complaint of Surat builder Shailesh Bhatt, who has alleged that he was kidnapped by Patel and several other policemen from Amreli LCB. Bhatt alleged that he was kept in a farm house under abduction. He has also alleged that one of his partner was the conspirator.
DeshGujarat