Judge Loya Death Case – The One That Almost Created a Judicial Mutiny: a note by Arun Jaitley
April 21, 2018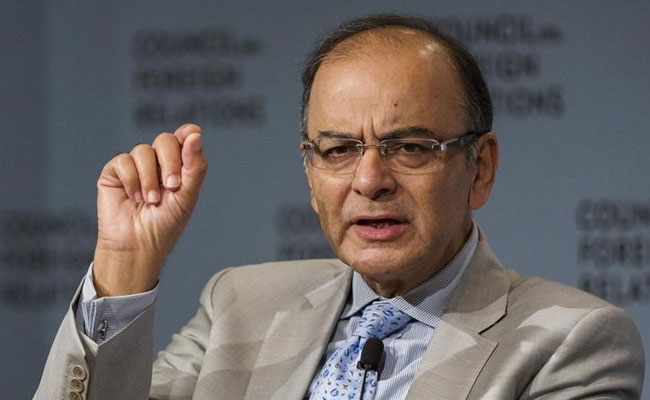 New Delhi: Following is full text of note published by Union Finance Minister Arun Jaitley on recent Supreme Court verdict on Loya death case:
Judge Loya Death Case – The One That Almost Created a Judicial Mutiny

Yesterday I read the 114 page judgement in the Judge Loya death case authored by Justice D.Y. Chandrachud on behalf of the three Judge Bench of the Supreme Court. A reading of the judgement exposes every fact of the conspiracy to generate falsehood as propaganda in the public and political space.
Never ever so blatantly in the past have national political parties, a few retired judges and some senior lawyers so closely identified themselves with the generation of falsehood that they almost come out as conspirators. A detailed analysis of the facts and the role played by some groups is necessary since I suspect such attempts will also be made in the future.
Alleged Role of Amit Shah in the Sohrabuddin Case
Amit Shah had no role in Sohrabuddin Case. It was an alleged encounter executed by some central agencies through the State Police. I had written a detailed letter on September 27, 2013 to the then Prime Minister Dr. Manmohan Singh giving out all these facts in detail. The primary piece of evidence sought to be introduced to link Amit Shah with the encounter was that of two persons – Ramanbhai Patel and Dasrathbhai Patel, both noted land grabbers, who had given evidence against Amit Shah. Both claimed that they had gone to Amit Shah's office to meet him to have a Preventive Detention Order under PASA passed against them, withdrawn. He had demanded Rs.75 lakhs from them, which was paid on certain specific dates through one Ajay Patel in instalments. In the course of this meeting, Amit Shah had made some casual statement on why Sohrabuddin had to be killed.
The alleged evidence was so false is evident from the fact that the visitors register showed the two never visited Amit Shah ever. Secondly, there was never a PASA order against either of the two Patels. Thirdly, some of the dates on which the instalments of Rs.75 lakhs were allegedly paid by Patel were dates on which Ajay Patel's passport shows that he was not in India. On this flimsy evidence any court would have discharged Amit Shah. While granting him bail, the Gujarat High Court had commented that this was actually a case of no prosecutable evidence. It did not matter to Amit Shah as to which Judge heard this flimsy charge against him. Amit Shah was discharged in the case. Some individuals challenged the discharge order before the Mumbai High Court and the Supreme Court. The challenge was rejected. Many of those who raked up the Judge Loya death case were associated against Amit Shah in the Sohrabuddin case.