Parimal Nathwani written 'Gir Lion : Pride of Gujarat' book launched in Ahmedabad
April 21, 2018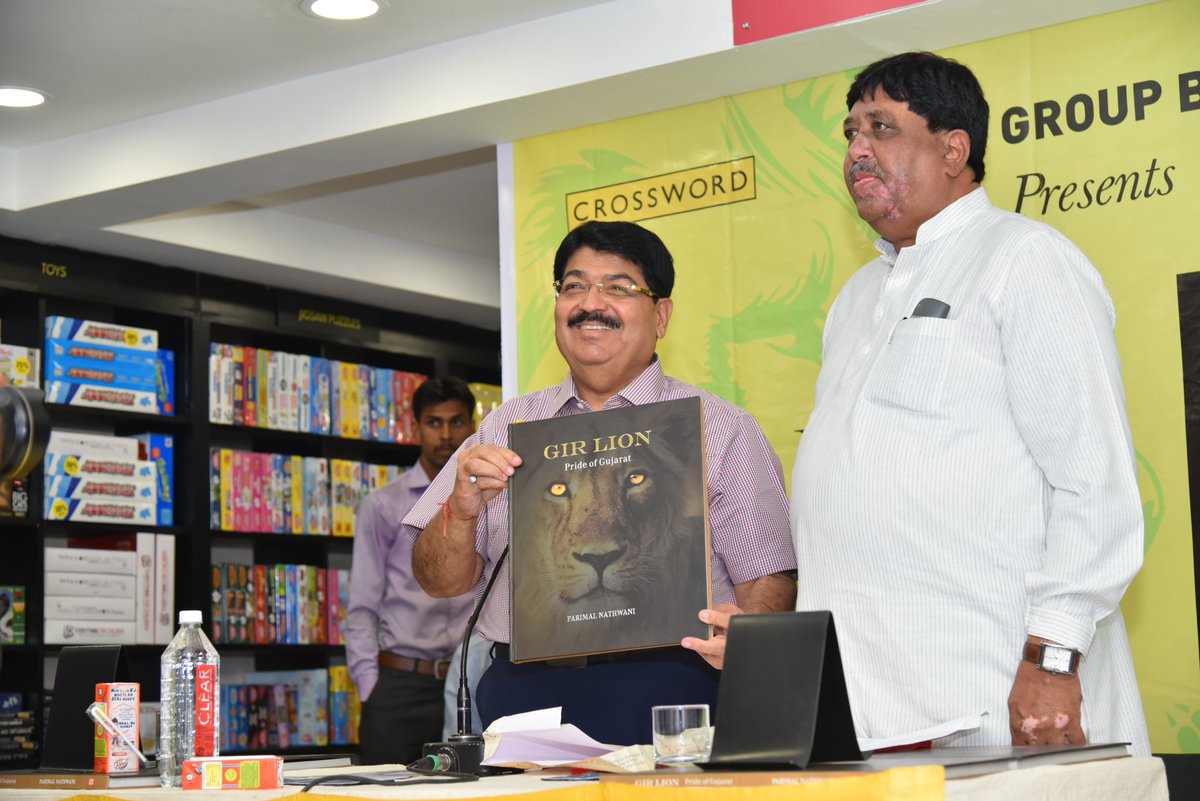 Ahmedabad: Rajya Sabha member and Group President of Reliance Industries Ltd(RIL) Shri Parimal Nathwani's 'Gir Lion : Pride of Gujarat' was launched at Crossword book store here on Friday over an interaction session which was participated by wildlife lovers and leading personalities from various walks of society.
The book launch function was clubbed with an interaction session in which Shri Nathwani replied several questions pertaining to Gir sanctuary and Asiatic lions. In reply to one of questions, Shri Nathwani said he had been regular visitor to Gir sanctuary for last 32 years.
'There's not a single house where I haven't take a lunch(in Gir area). Years ago, I would go to see location (of lions) in the morning and return in the evening traveling in old bus with a local person,' he said.
In reply to another question, Nathwani, based on his observations regarding co-existence of locals and lions said, 'small children would play outside the home and lion cubs would pass from nearby, but children would keep playing and lions would pass without losing focus. Such is co-existence in Gir.'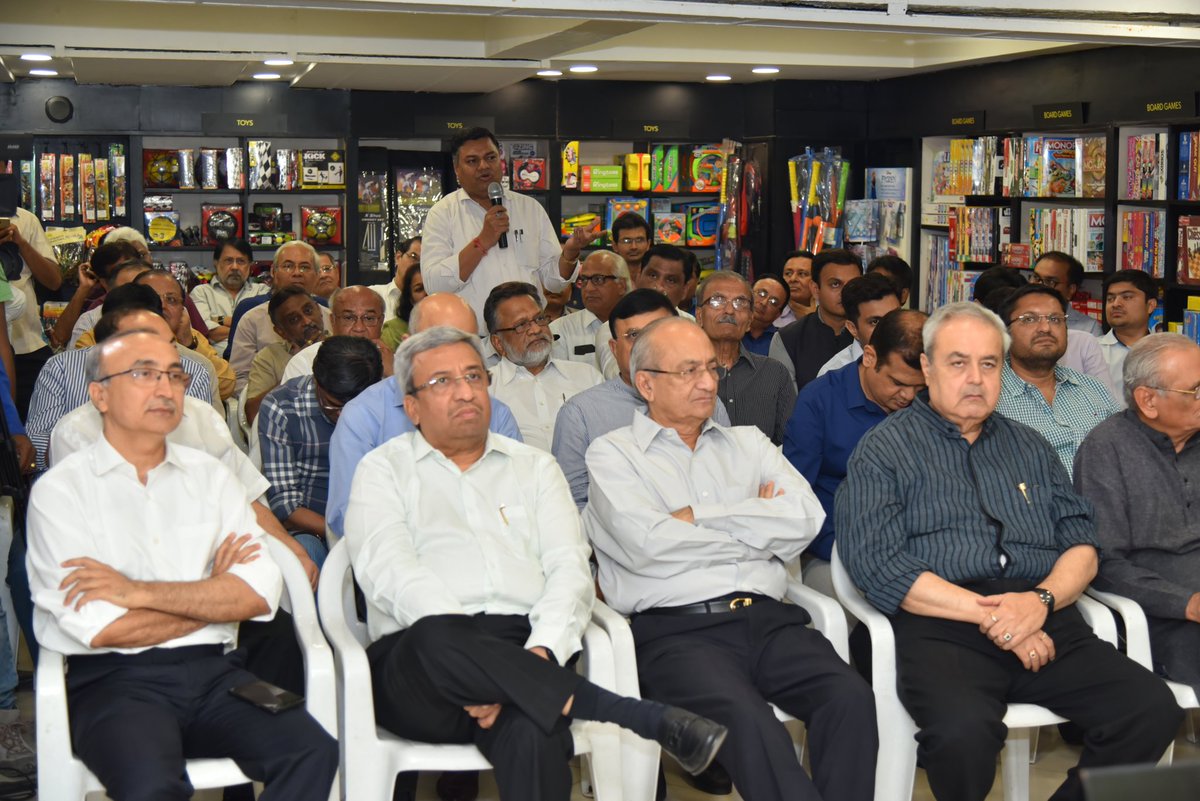 Replying another question Shri Nathwani said he had stressed in parliament for need to declare the Asiatic lion as national animal of India.
He said, 'I had raised a question in parliament in this regard and make a point that tigers were found in 14 states of India while lions were left only in one state. Contrary to tigers, the Asiatic lions are unique to India. In entire Asia, India is the only country to have lions.'
Nathwani said he feels, not enough has been done for lions, compared to tigers.
One of interesting details shared during the function was that the book was prepared after three years of hard work. A special lion color was made for printing of the book.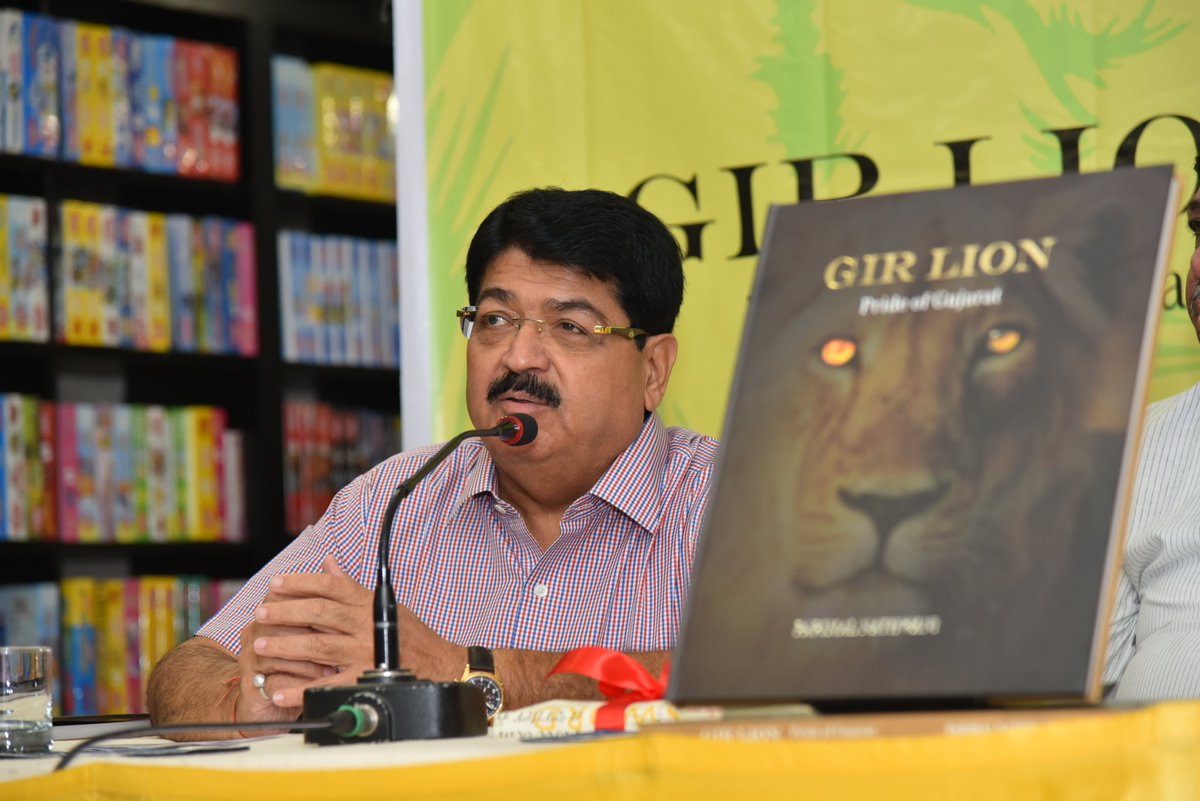 Radio jockey Dhvanit read excerpts from the book during the function. Dileep Sanghani charished his experiences with the Asiatic Lions at his farm house and nearby areas.
Some of those present in the function spoke about Nathwani's love for Asiatic lions. One gentleman shared his experience on how Nathwani had once approved Rs 2 crore assistance to build boundary walls of open wells in Gir sanctuary over a phone call after rounding up the figure using calculator on his table. It's worth noting that open wells in Gir was one of prime reason of accidental deaths of lions. Reliance has contributed huge fund for construction of walls around open wells in sanctuary area.
Shri Surendra Patel(BJP), Pankaj Patel(Zydus), Dr. Sudhir Shah, lawyer Nirupam Nanavati, industrialist Mahendra Patel(Mamta Group), Girish Dani, Anandiben Patel's daughter Anar Patel, Zoo Superintendent Sahu among others were present in this function held at Crossword Mithakhali.
Video of book launch function
DeshGujarat