A one-of-a-kind Bookstore now open at Ahmedabad University
May 07, 2018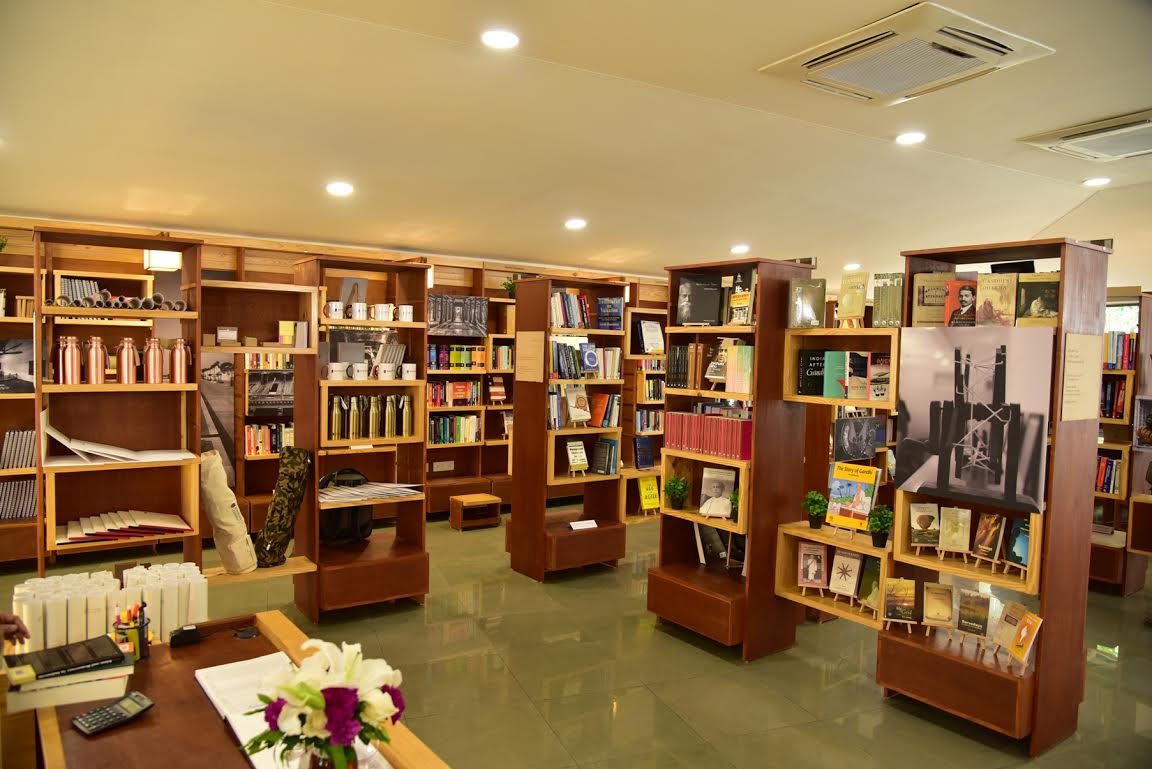 Ahmedabad: In this age, when online e-commerce is threatening the existence of bookstores, Ahmedabad University is launching a major initiative to build a University Bookstore. There is a large population of people in the society who are unable to discover authentic material that is researched well, that is factual, and that help build advanced knowledge on issues and ideas – more than what newspaper articles or popular writings provide. The Ahmedabad University Bookstore is an attempt to fill this gap.
The Ahmedabad University Bookstore is designed as a space where thoughtful citizens and visitors of the city gets to engage with the university and its intellectual culture. The Bookstore is purported to provide a backdrop against which the society at large gets to discuss, debate and exchange thoughts, ideas and literary discourses with utmost freedom laden with sensitivity. It is at once conceived to be a stage (for book launches, workshops, and intimate conclaves) as well as a lounge (for quiet and reflective reading and writing).
The launch of the Ahmedabad University Bookstore was preceded by a panel discussion, led by some of the leading academic thinkers: Professors Pankaj Chandra (Vice Chancellor, Ahmedabad University), Kunal Basu (University of Oxford) and Apoorvanand (University of Delhi). The panel discussed about the need for university education as a systemic process in the context of the city in which it exists, and how its culture is nuanced by a discourse between the city and university. The Bookstore, "is an attempt to provide a reflective stage for interdisciplinary thinking and its expressions to shape the concerns of society and its culture" said Professor Chandra. Speaking on the subject Professor Chandra also said, "The fact that there are no university bookstores in India which house an eclectic assortment of deeply-researched books is what triggered this idea among the leadership at Ahmedabad University. Moreover, the initiative is in line with our vision of developing Ahmedabad University as a comprehensive university driven primarily by research that focuses on real concerns of society".
The thoughtfully crafted space at Ahmedabad University hosts an impressive array of books by well-known publishers, university presses, academics and thought leaders by virtue of their deep expertise in niche fields. From Gandhi to Marx, from Pinker to Diamond, from algorithms to aesthetics — there are books stradling multiple disciplines in this unique Bookstore. To gaze across the shelves is like considering a world of opportunities. Professor Chandra, speaking about the exclusive collection of books in the store said, "The bookstore will get young people to read broadly and read deeply. It's a must-visit place for reflective citizens of the city as well as visitors, who look for a reflective oasis in this wonderful city, to indulge in the world of words and ideas."
DeshGujarat