New startling twist in Bitcoin case: complainant Shailesh Bhatt himself is the main culprit
May 21, 2018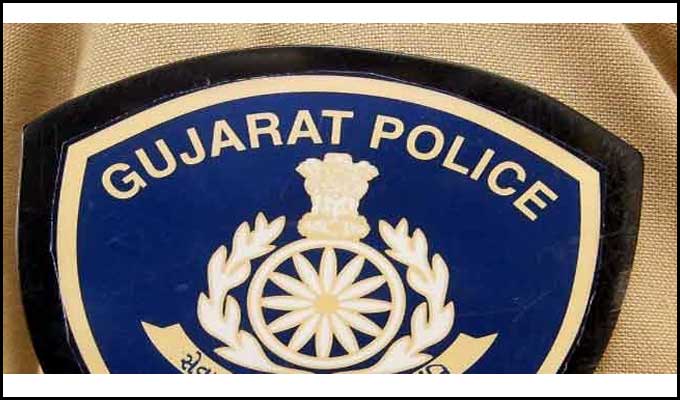 Ahmedabad/Gandhinagar:
In a startling twist to the bitcoin case, the CID-crime today revealed that the complainant of the case and Surat builder Shailesh Bhatt himself was the main culprit in it and the tune of the fraudulent scam was over 150 crores.
Addressing a press conference today DGP CID-crime Ashish Bhatia said that Bhatt was seemingly the main culprit as he had himself grabbed 2256 bitcoins worth Rs 131 crore Dhawal Mawani.
Elaborating the matter Bhatia said that during demonetization around 2 years back one Satish Kumbhani who was educated in London, had launched Bitcoin investment schemes and later started an illegal virtual currency Bit-connect which failed in January 2018. Kumbhani fled abroad. Bhatt had also invested around 2 crore in it. To recover his money he had posing as IT officer first kidnapped his partner Piyush Sawaliya and later abducted Dhawal Mawani who was also with Kumbhani in Bit-connect scheme. Bhatt posing as Surat Crime branch police official grabbed 2256 bitcoins worth Rs 131 crore from him.




He had with the help of Kirit Paladia, whom he had made accused in the case, also took away around 110000 light coins worth around 24.5 crore from Mawani. He had also transferred Rs 14.5 crores from Mumbai through Angadiya pedhi. Bhatt kept around 700 bitcoins with him and gave around 500 to Jignesh Mewalia and 350 each to Kirit wala and Raju. He had himself sent Dhawal and Piyush abroad.
The affidavit by Sawaliya that he was never kidnapped (which he had sent after another accused in the case lodged by Bhatt, former MLA Nalin Kotadiya's allegation) was also forcefully done owing to the pressure from Bhatt and his henchmen and temptation of money.
A case in this regard has been lodged in the Surat unit of the CID in which Bhatt is the main culprit and Jignesh and Kirit were co-accused. Bhatt is on the run. Around 153 bitcoins have been recovered from Dilip Kanani. Attempts to nab Bhatt were on. His sister's son had also played a role in the crime.
Bhatia said that three teams of the CID-crime were also searching Kotadiya. IT department has also been informed about the bitcoin scam which was conducting a parallel investigation.




Notably, Bhatt had in April this year filed a complaint with the CID-crime claiming that his former business partner Paladia had conspired and he was kidnapped by Amreli police LCB PI Anant Patel and bitcoin worth Rs 12 crore was forcefully transferred from his account.
Apart from PI Patel, the then Amreli SP Jagdish Patel, Paladia and some other accused were also nabbed in the sensational case.
DeshGujarat