Passport issuance delay at Ahmedabad RPO: Sushma Swaraj seeks reply from officer
May 28, 2018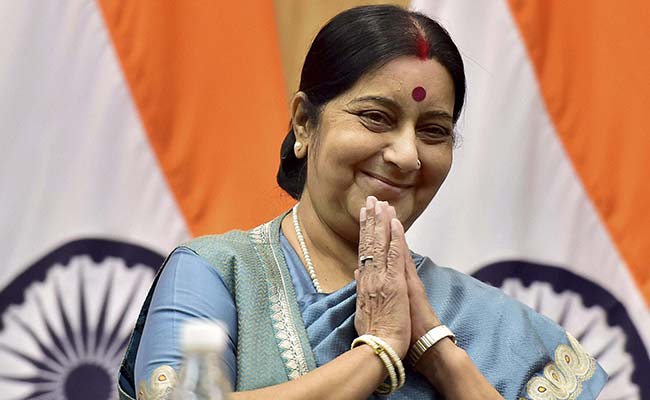 Ahmedabad: Union minister of External Affairs through her twitter handle on Monday asked Regional Passport Officer of Gujarat, Nilam Rani to look into the issue of passport of one Santoshben Hariprasad and report her about the same.
A twitter handle Hari Prasad Pandit had issued threat of self immolation outside the passport office in Gulbai tekra area of Ahmedabad if passport of Santoshben Hariprasad Pandit is not issued before 10th of June. Pandit in his tweet also mentioned that application for his passport was received on 12th of October last year by RPO. Minister Sushma Swaraj, taking cognizance of the tweet asked RPO Nilam Rani through twitter that applicant Santosh bahan should be called today itself and heard. Report should be sent and the detail of issue should be shared.
It is learnt from RPO that Santoshben wanted to change her place of birth from a place in Rajasthan to another place in Uttar Pradesh but had not furnished any required document for the same. According to rules, she needs to submit such documents.
However Hariprasad claimed before media that he was asked to pay Rs 35,000 as bribe to clear his passport renewal application with correction of place. Hariprasad said he wrote a letter and asked the official whether he would give receipt of Rs 35,000 or not. Hariprasad claims that he has already submitted needed documents. twice. He said his wife wants passport to go to meet her grandson.
DeshGujarat