3-day 'Chintan Shibir' from tomorrow at GSFC Vadodara
June 06, 2018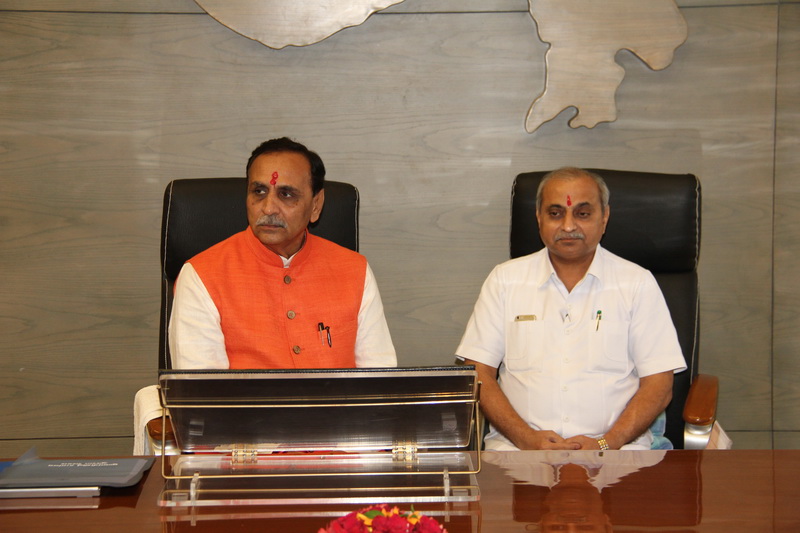 Gandhinagar: A three-day long 'Chintan Shibir' for the secretaries of ministers, senior secretaries, and administrative IAS officers will be held under the leadership of Chief Minister Mr. Vijaybhai Rupani at the GSFC Complex, Vadodara from tomorrow. Deputy Chief Minister Mr. Nitinbhai Patel will also remain present there.
The Chintan Shibir will begin on Thursday morning, on June 7th, with inspiring address by Mr. Rupani. On June 8 and 9, penal and group discussions will be held on various subjects.
During the Chintan Shibir, the discussion sessions will be held on issues such as challenges of urban administration, growth opportunities in agriculture, decline of mother-child mortality ratio in public health, infrastructure development, rural development, and improvement in quality of primary education and others.
Beside these, the discussion sessions on to make government works responsive, decisive, transparent, and vigilance will also be held in the Chintan Shibir. In addition to these, the Chintan Shibir will commence every morning in wee hours with yoga practice session. On the culmination session, to be held on June 9th, the Chief Minister will honour the best performing district collector and DDO with prizes.
In total, the Chintan Shibir will be attended by the Chief Minister, Deputy Chief Minister, Ministers, and over 200 IAS officers, ranging from levels of Chief Secretary to Probationary-Trainee IAS officers.