A list of major decisions taken in review meeting for lion conservation chaired by Chief Minister of Gujarat
June 19, 2018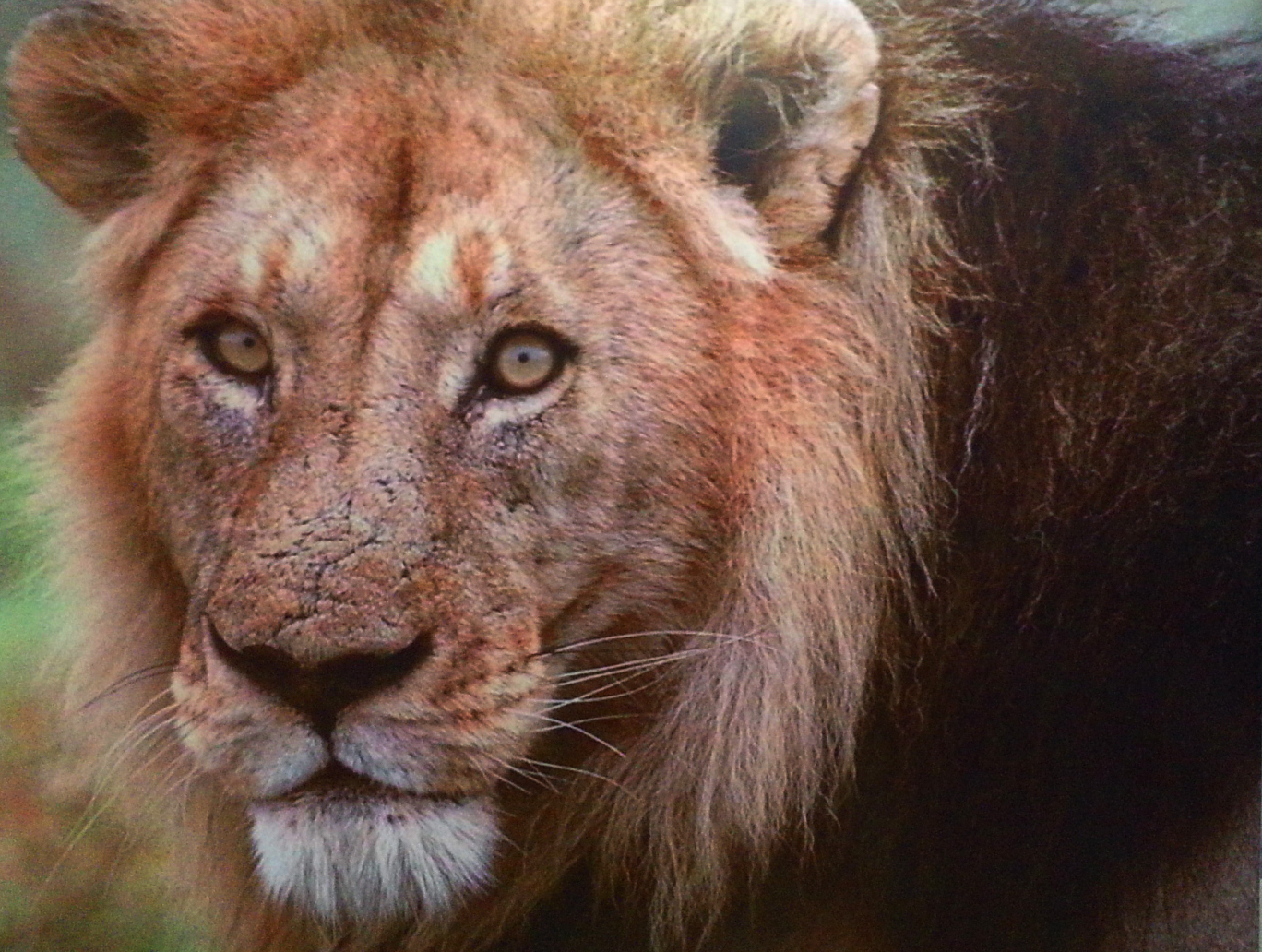 Gandhinagar: A review meeting was held by Chief Minister Vijay Rupani in presence of minister and minister of state for forest to discuss the strategy for conservation of Asiatic lions. Following are the decisions taken in this meeting:
– 109 square km government owned padtar/forest area of Amreli and Bhavnagar districts will be declared as conservation reserve.
– At present, the total area of lions has been divided in three circles namely 1. wildlife circle Junagadh, 2. Junagadh regional circle and 3. Rajkot circle. This will be changed and entire area of lions will be put under wildlife circle, Junagadh.
– A new division will be set up at Amreli headquarters under the CCF(Chief Conservator of Forests), wildlife circle, Junagadh for the revenue areas with lion presence outside the Gir sanctuary. Amreli district's Amreli, Liliya, Kukawav, Jafrabad, Rajula and Bhavnagar district's Mahua, Jesar, palitana and Talaja taluka areas will be covered under this office.
– Illegal lion shows, harassment to lions, charing the lions through vehicle, making of video clipping etc activities will attract Wild Life Protection Act, 1972 section – 9 which is pertaining to hunting. This will make it possible to send the accused to jail for upto 7 years.
– New chowkies, posts and wireless network will be set up in areas of lion presence and movement outside the sanctuary.
– Vanya Prani Mitra and trackers will be appointed for the areas of lion presence outside the sanctuary. Trackers for the areas outside the sanctuary will be given same training that is offered to trackers appointed for sanctuary area.
– Regional officers directly connected to lion conservation will be given more facilities.
– Batmidar (informer) system will be developed in forest department, same way it is practiced in police department. This will avail information about illegal lion shows.
– Various awareness activities and programmes will be started among local citizens for lion conservation.
– Nature education camps will be given more weightage in Brihad Gir area.
– A steering committee will be set up at state level chaired by forest minister.
– At district level, monitoring committee will be set up. It will be chaired by district collector.
– A new tourism zone like Sasan will be developed at Chikhalkuba in Amreli district in eastern part of Gir sanctuary.
– Simh Darshan will be started at Girnar hill sanctuary.
– At present, only mini bus service is permitted in Devalia safari park. Now on, Gypsy vehicles will also be allowed in Devalia.
– Rs 30 crore works for infrastructure facilities in Sasan and Ambardi will be completed speedily by Tourism department.
– The number of permits for Simh darshan at Sasan will be increased from existing 50 to 60 in weekends and 30 to 50 in weekdays.
– The number of Gypsy vehicles entering into the sanctuary area will go up from existing 750 to 1110. As 6 passengers are part of one Gypsy tour, the total number of visitors at Gir sanctuary will be up from existing 4500 to 6660.
– At present there are 10 routes in Sasan tourism zone. To ensure that more visitors can visit the forest, two new routes will be developed. A technical study will be conducted to find how much area an what number of new routes should be opened.
The meeting was also attended by additional chief secretary of forest department, higher officials, director general of police, additional chief secretary, power and petrochemicals and managing director of Tourism Corporation of Gujarat Ltd.
DeshGujarat