'The Gir' – a miniature replica of Sasan Gir forest opens at SVPI Airport, Ahmedabad
June 26, 2018
Ahmedabad: While collecting your luggage at domestic arrival terminal of Sardar Vallabhbhai Patel International airport, you can now see a glimpse of Gir forest and take selfie with look alike wild animals like lioness, lion cubs, a lion, leopard and more. Not just this, but you can also wave your hand and hear the voice of Asiatic lion.
Airports Authority of India (AAI) has developed the Gir, conceptualized and implemented with the help of a well-known wildlife lover Shri Parimal Nathwani, Member of Parliament (Rajya Sabha) & Group President (Corporate Affairs), Reliance Industries Ltd (RIL) at domestic terminal of Sardar Vallabhbhai Patel International (SVPI) Airport in Ahmedabad.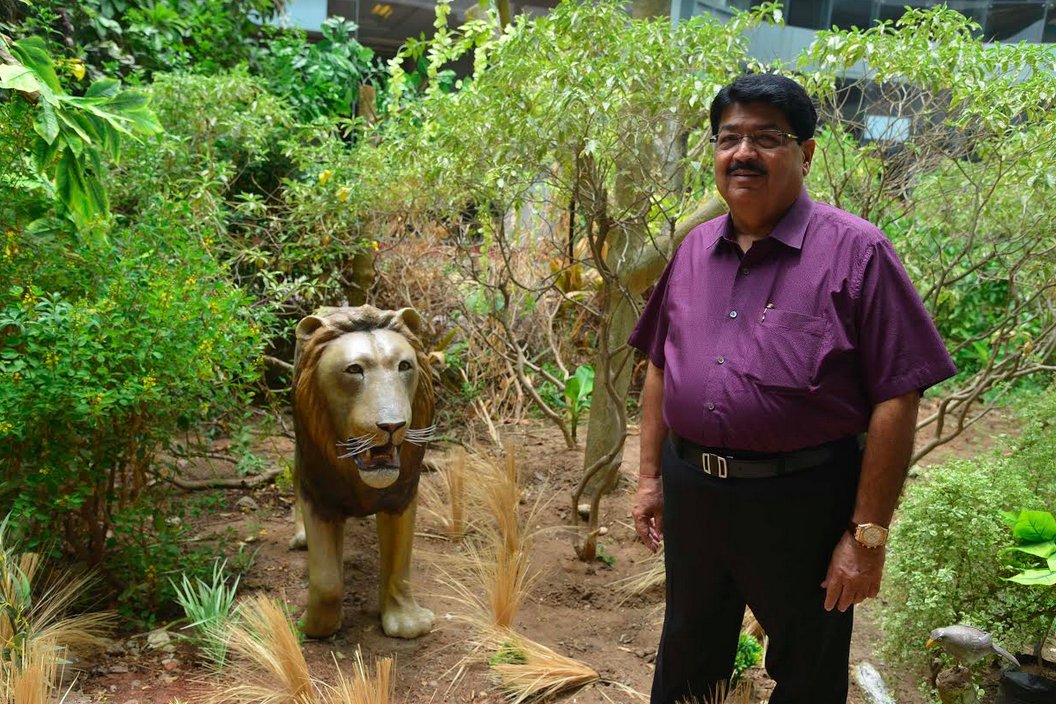 'The Gir' is a miniature replica of the Sasan Gir, the only habitat of the Asiatic Lions in the world. It was jointly inaugurated by Shri Parimal Nathwani and Shri Paresh Rawal, Member of Parliament (Lok Sabha) & Chairman, Airport Advisory Committee, Ahmedabad in presence of Shri Manoj Gangal, Airport Director of SVPI, Ahmedabad today.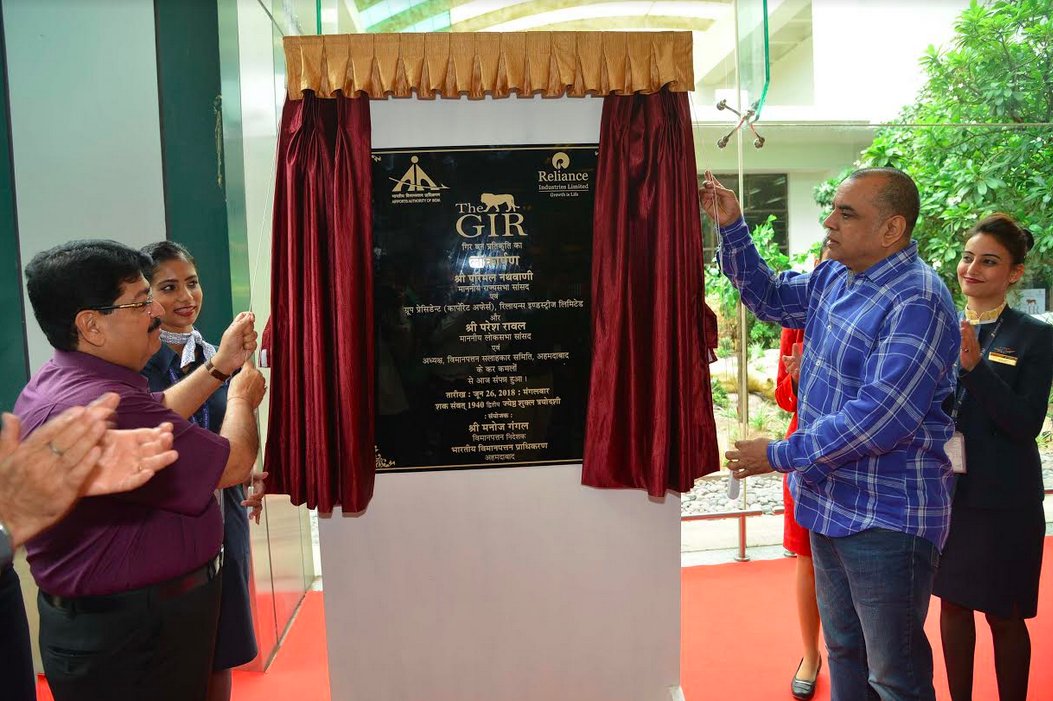 The project has been developed in around 11000 sq.ft. open to sky area at the airport. 35 life-size models of different kinds of animals and birds found in the Gir forest including famous Asiatic Lions, Leopard, Black Buck, Spotted Dears, Python, Eagle, etc have been placed.
The famous Gir forest is created here mainly with dry brown grass, typical Sasan Gir which gives impression of the original forest area. The actual Gir miniature is visible through the transparent glass panels spread across the arrival and departure terminal. There is an interactive device placed in arrival lounge which gives actual sound-feel of Gir, viz roaring of lions and chirping of birds, etc.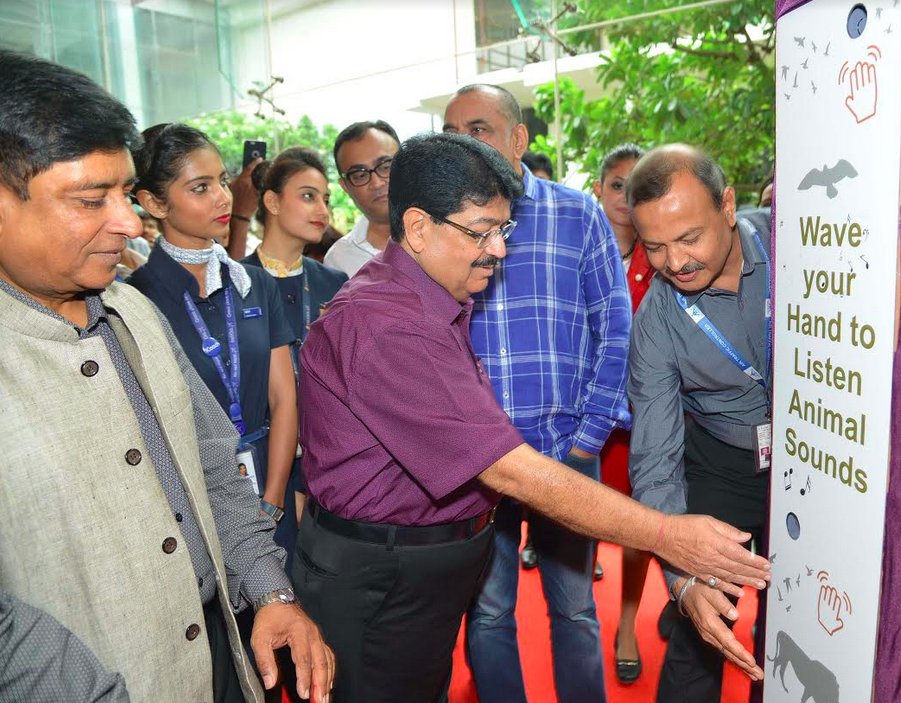 "The idea of creating replica of the Gir is to provide glimpse of the only habitat of the Asiatic Lion to the tourists visiting the city. Many people of Gujarat and other states and countries might have heard of the Gir but could not have visited it. We hope this replica will create interest for wildlife of the Gir among people and encourage them to visit the original site," Shri Parimal Nathwani, Member of Rajya Sabha and Group President of Corporate Affairs at Reliance Industries Ltd.
"The Asiatic Lion is a majestic animal. It doesn't attack or harm anyone without any provocation. In this beautification project also, once provoked the magnanimous sound of lion roars and other animals can be heard. It gives the real life feeling of being in the Gir forest", said Shri Nathwani.
On this occasion, Shri Manoj Gangal, Airport Director of AAI, Sardar Vallabhbhai Patel International Airport, Ahmedabad said, "Beautification of SVPI Airport, Ahmedabad, Ahmedabad at par with international airports outside India has been a matter close to my heart. A replica of a Butterfly Park o Singapore airport inspired me to think of something like that at Ahmedabad. However, getting live lions was difficult so we created look-like replicas of lions at 'the Gir', at airport. I am sure the interactive media device along with looks-like models will charm passengers and visitors of all age-groups equally."
The Gir at Airport manifests the flavor of Gujarat which is because of Asiatic Lion.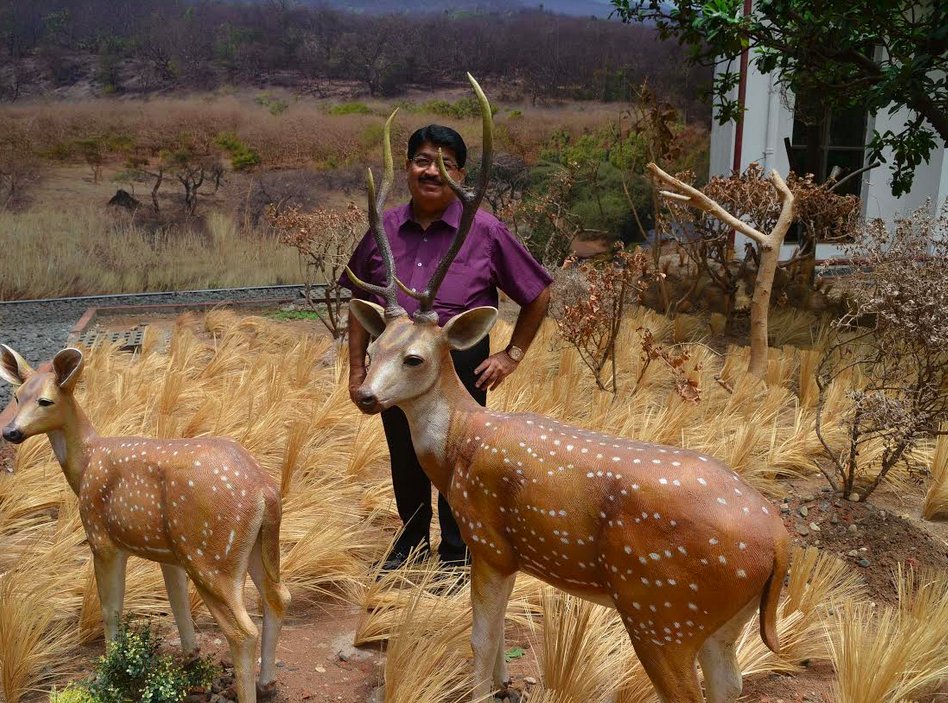 The Gir area has been developed in the middle of arrival and departure sections of domestic terminal. One can view it from both sides through transperant glass. It will be visible from the first floor of domestic departure terminal as well.
With this, an installation called e-clock featuring Mahatma Gandhi's life and works was also unveiled. A digital screen in the middle of this clock showcases Mahatma Gandhi's life with sound.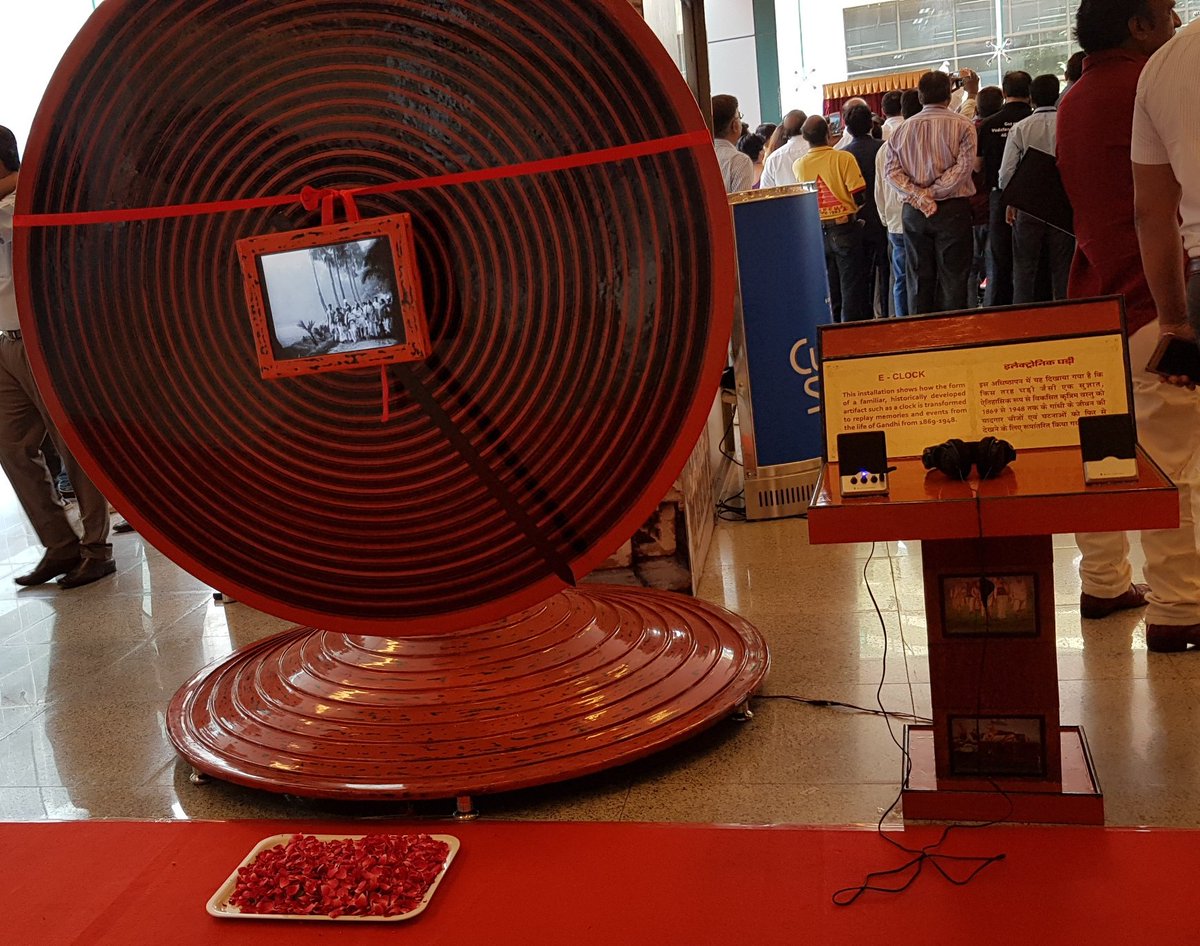 DeshGujarat