GNFC adopts Blockchain Technology, inks pact with Niti Aayog on fertiliser subsidy disbursement
June 30, 2018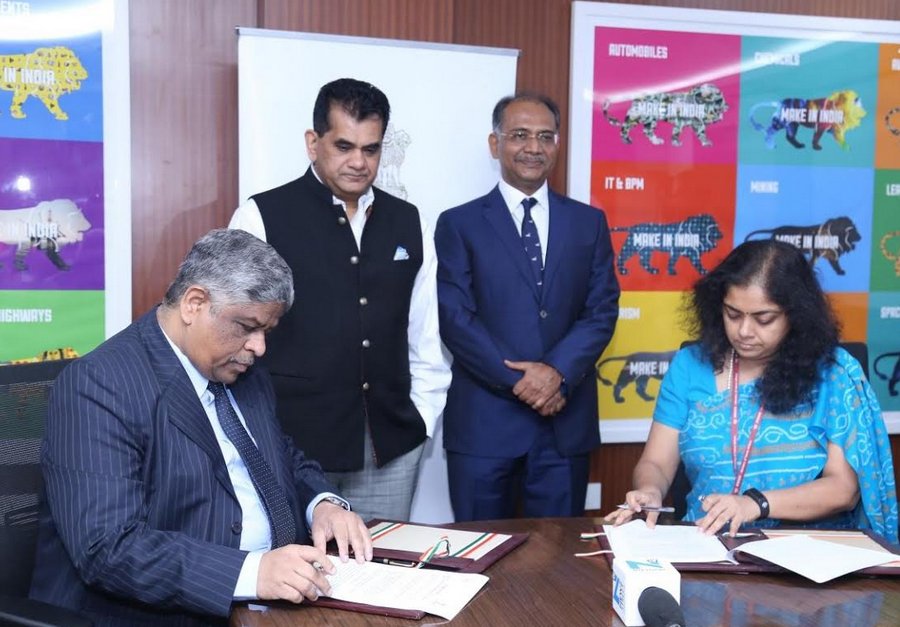 New Delhi: NITI Aayog and Gujarat Narmada Valley Fertilizers & Chemicals Limited (GNFC) have signed the Statement of Intent ("SOI") to work together towards implementing a Proof-of-Concept ("PoC") application using Blockchain Technology for fertiliser subsidy management.
Under the SOI the parties would undertake joint research, interactions, exchange learnings, and disseminate learnings across their networks. Insights and outcomes of the POC will enable NITI Aayog to suggest policy recommendations and actions in strengthening the subsidy mechanism, making it more transparent and immune to leakages.
Fertilizer units manufacture approximately 31 Million MT of fertilizers across country, where total approximately INR. 70,000 Crores of subsidy is disbursed to the manufacturing units. The current system of fertilizer sales and distribution is multilayer, multi-agency and multi-functional. This process also requires authentication from multiple entities, overall it takes 2 to 3 months' time.
With adoption of Blockchain Technology, it is expected that the distribution will become effective and efficient, and subsidy transfer would be automated and made real time. The key benefits would be 1) turnaround time for subsidy
distribution will be reduced to a 3 to 4 weeks' time. 2) System will become
transparent 3) multiple authorization and movement of documents will be
eliminated and 4) the fertilizer sales and distribution becomes efficient so
ultimately farmers are benefited.
The system will also be integrated with soil card in the next phase, which will be useful in advising farmers to use a particular type of fertilizer based on soil heath.
– DeshGujarat