4 coaches of Somnath-Porbandar passenger derail, no casualty
July 07, 2018
Jamnagar:
Four coaches of Somnath-porbandar passenger derailed near Wansjaliya Railway Station of Jamnagar district in Gujarat this evening.
Though rail traffic has been disrupted on the section connecting Porbandar to Rajkot and Mumbai yet fortunately no casualty has been reported.
Bhavnagar division official Shambhu Singh Said, 'While entering in Wansjaliya yard, train no 59298 ( SMNH-PBR) derailed by last 4 coach (3 GS +1 SLR) on trap point no 109 of line no. 03 at 19.32 hrs.No injuries to any passenger. Total load was 9 coaches."
He said that there were passengers in the 3 derailed coaches but none of them were injured. Attempts to resume traffic on the single track were on.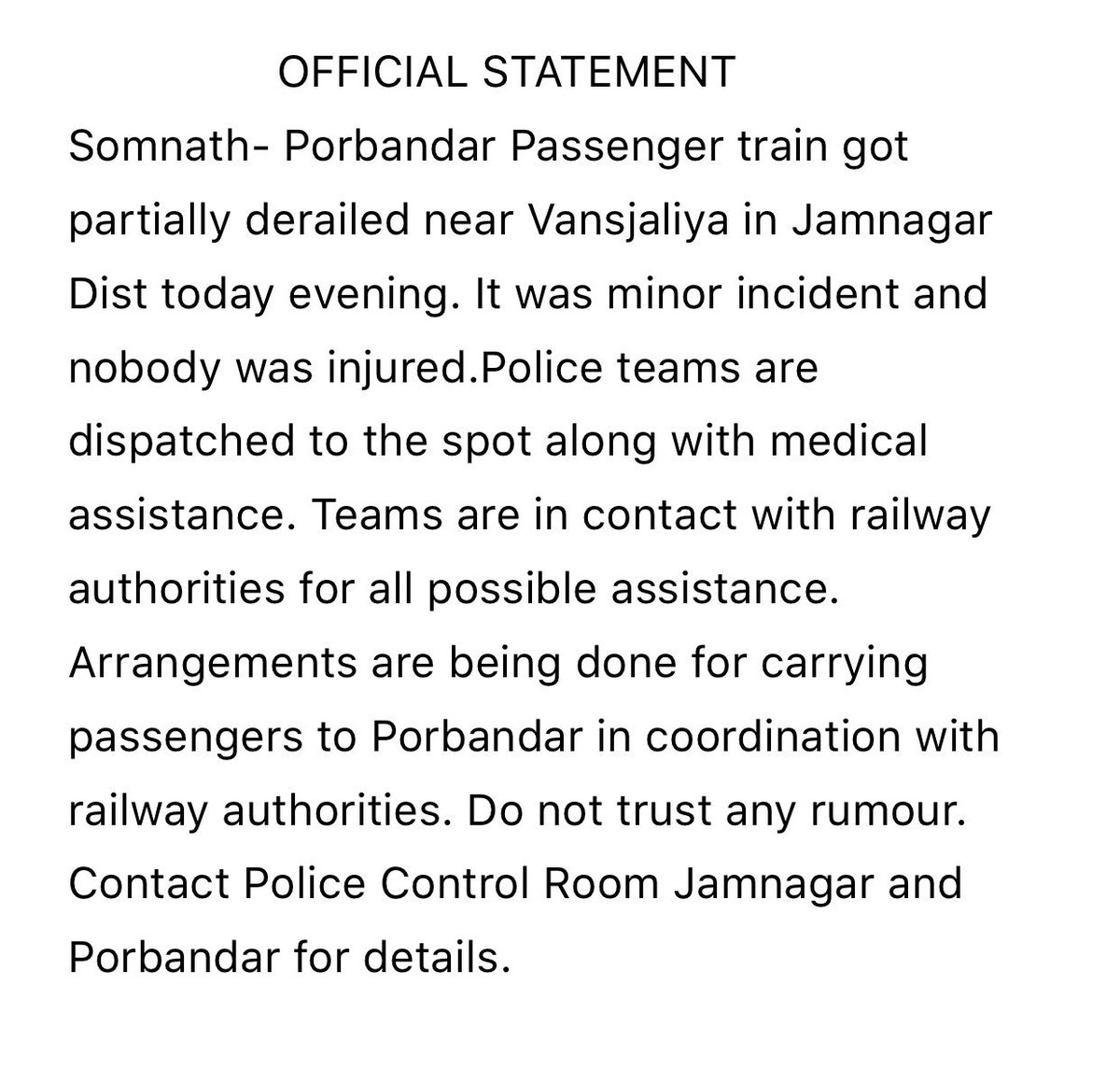 DeshGujarat