KOTRA to open office in Gujarat; MoU signed with State government
July 10, 2018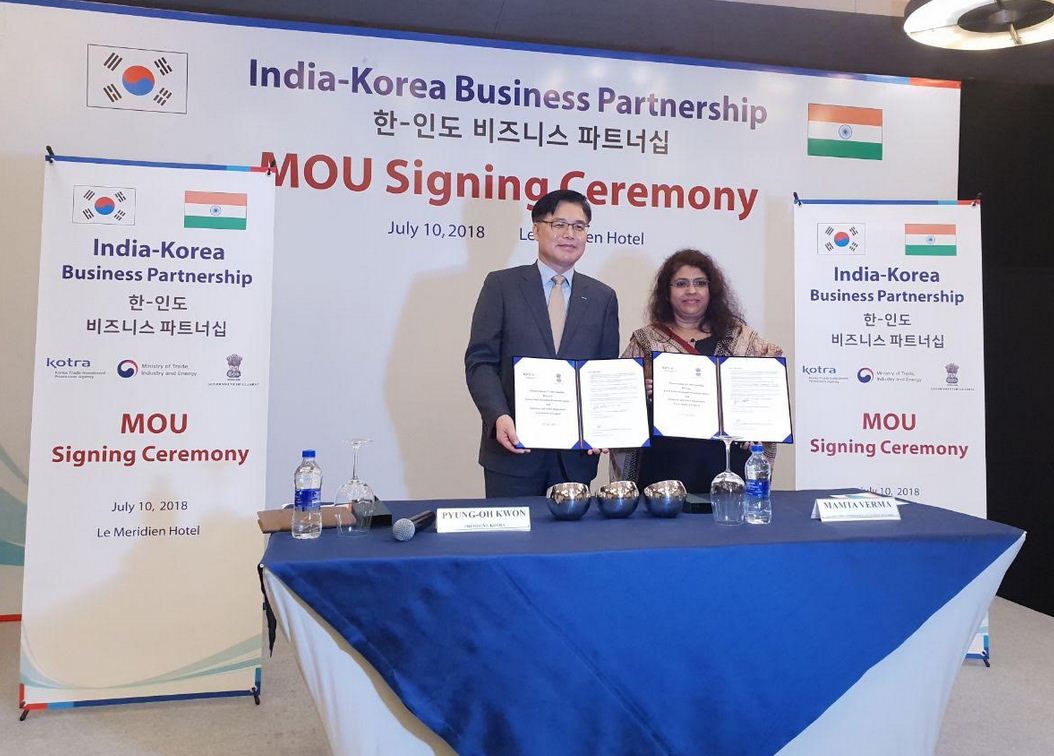 New Delhi: The Government of Gujarat and Korea Trade Promotion Corporation(KOTRA) today signed memorandum of understanding(MoU) here.
As per a note released by Gujarat government, KOTRA delegation will participate in Vibrant Gujarat Global Summit 2019. A Gujarat government delegation will visit South Korea to promote Vibrant Gujarat Summit.
KOTRA will start an office in Gujarat. At present, KOTRA has its offices in India at New Delhi, Mumbai, Chennai, Kolkata and Bengaluru. MoU was signed by MK Das on behalf of Gujarat government and Dr. Kwon Pyung on behalf of South Korea.
KOTRA (Korea Trade Promotion Corporation initially, Korea Trade-Investment Promotion Agency since 1995) is a state-funded trade and investment promotion organization operated by the Government of South Korea. KOTRA was established in 1962 as a national trade promotion organization. Since then, it has facilitated Korea's rapid export-led economic development through various trade promotion activities such as overseas market surveys, SME export promotion,trade info services, government-to-gov't export,foreign investment in Korea(FDI) promotion and business matchmaking.
DeshGujarat