RSS chief Mohan Bhagwat to stay at Somnath for a week for RSS meet during 15-17 July
July 10, 2018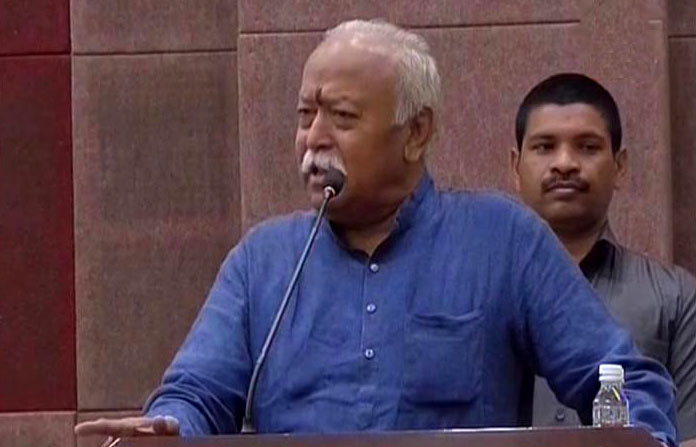 Junagadh: All India Prant Pracharak meeting of Rashtriya Swayamsevak Sangh(RSS) will be held at pilgrim town Somnath in Gujarat during 15-17 July according to a note issued by Gujarat Prant of RSS.
The meeting will be participated by entire top leadership of RSS including sar sanghchalak Mohan Bhagwat, sar karyavah Bhayyaji Joshi, all sah sar karyavahs, central executive members, kshetra pracharaks, prant pracharaks, sah prant pracharaks and all India organizational secretaries of various areas.
Shri Mohan Bhagwat and Bhayyaji Joshi will stay in Somnath during 12-18 July in connection with this meeting.
Shri Bhagwat will participate in puja of Shri Somnath on 12 July. He will also attend a gathering of local swayamsevaks and their family members. Shri Bhayyaji Joshi will attend Samajic Sadbhav meeting and offer his guidance.
Such meeting of prant pracharaks is held every year in July for exchange of thoughts and discussion on organizational issues.
DeshGuajrat