Octogenarian BJP MP Liladhar Vaghela now says MoS Haribhai should spare his LS seat for him
July 22, 2018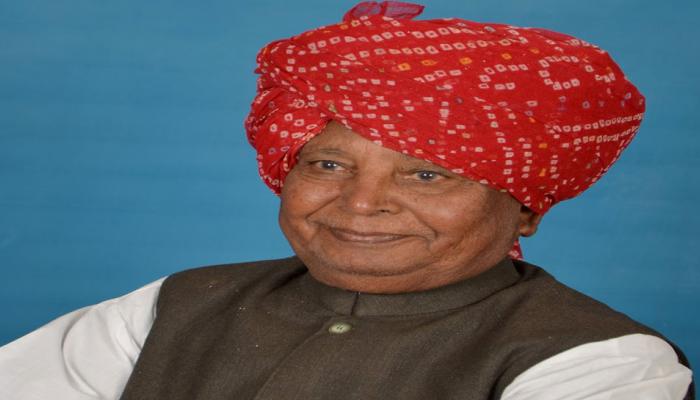 Patan/Palanpur:
Octogenarian BJP MP of Patan Loksabha constituency in Gujarat, Liladhar Vaghela today said that he would not contest from his present seat in the next election and would ask fellow MP from Banaskantha seat and union minister Haribhai Chaudhary to leave his seat for him.
83 year old Vaghela, also a six time former MLA who had came to BJP from Congress, had earlier created an unpleasant situation for the party during last assembly election by demanding ticket from Deesa seat for his son.
Speaking to media persons today, Vaghela said that he was a native of Banaskantha but agreed to contest Loksabha election from Patan last time as Haribhai could have lost.
"Now I will tell him to spare the seat for me. It is my wish to contest from Banaskantha and is also my right. Even if Haribhai is willing to contest from the seat he will have to spare it as I had left it for him last time around. I will also put forth my wish on the party forum. "
Notably, Vaghela's grandson Ajay Vaghela had joined Congress in June this year.
There are talks in the political circles that Vaghela was less likely to get BJP tickets from any of the seats this time around because of his ripe age.
DeshGujarat