Hindalco Industries Ltd proposes Rs 3500 crore investment in Gujarat, signs MoU with State government
September 14, 2018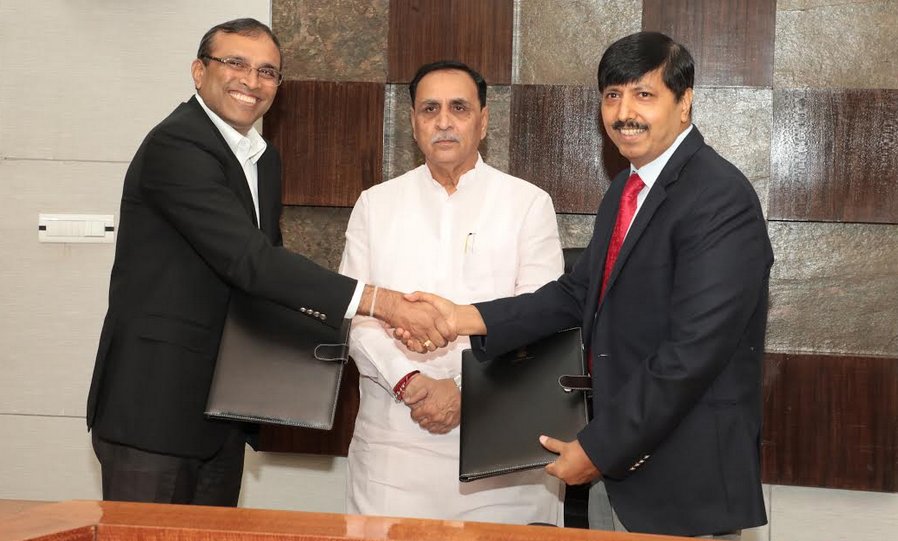 Gandhinagar: Aditya Birla Group arm Hindalco Industries has today signed a memorandum of understanding(MoU) with Gujarat government to set up Aluminium Extrusion plant and recycling refinery in Gujarat.
Estimated investment to be made by Hindalco in this proposed project will be around Rs 3500 crore according to a statement issued by the State government.
Hindalco has proposed to invest Rs 2,000 crore in two phases for setting up aluminium extrusion plant.
The plant will have 1.50 lakh tonne production capacity per annum.
Hindalco has also proposed to invest Rs 1500 crore to set up a state of the art facility of aluminium recycling in three phases. The facility will have 3 lakh tonne aluminium recycling capacity per annum.
Hindalco representatives conveyed Chief Minister Vijay Rupani that proposed plants will create direct and indirect employment opportunities for more than 3,000 persons.
Hindalco officials held discussion with Chief Minister Rupani regarding possibilities to set up a desalination plant in public private partnership(PPP) model to satisfy the needs of water for proposed plants.
MoU was signed in presence of Chief Minister by Principal Secretary (Industry) M.K. Das and Managing Director of Hindalco Industries Ltd Satish Pai in presence of Hindalco Industries Ltd's senior president Arun Kumar and joint president Sandip Roy.
DeshGujarat