Rupani launches state level 2nd Kala Mahakumbh – 2018 at Rajkot
September 14, 2018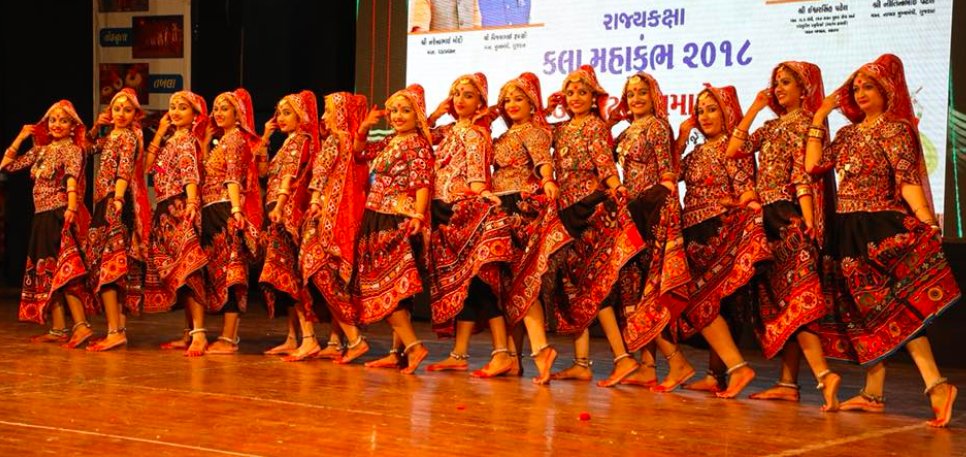 Rajkot: Gujarat Chief Minister Vijaybhai Rupani today launched a state level "2nd Kala Mahakumbh – 2018" at Rajkot.
The mega art event has been organized by the state government to fulfil the objectives of preserving the cultural heritage of Gujarat by providing opportunities to artists living even in the remotest area to bring out their talents and to reward them for it.
The success of the Kala Mahakumbh can be gauged by the fact that it has attracted participation through online and offline registrations from nearly 440,000 artisans from every nook and corner of the state, the Chief Minister said in his inaugural speech.
Rupani said that the state government is determined to establish a unique identity of Gujarat in the field of art and to revive the traditional artists and musical instruments which are facing threat of extinction.
The state government has awarded prizes worth of over Rs. 3-crore to the winner artists.
Minister of State for Youth and Cultural Mr. Ishwarsinh Patel said that to encourage and to provide world level platform to the sports persons and artists, the state government has allocated handsome amount of Rs. 600-crore for these purposes.
– Information