Congress give notice of 'No-confidence' motion against Rupani government to assembly speaker
September 15, 2018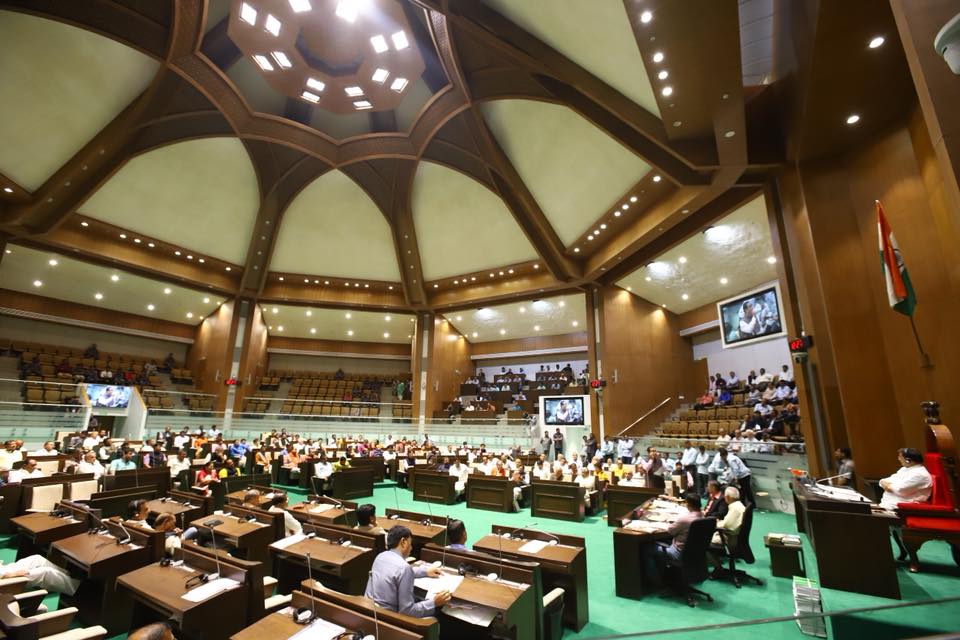 Gandhinagar: The main opposition Congress has given a formal notice for bringing no-confidence motion against Vijay Rupani government or ruling BJP in the coming brief 2 day monsoon session of Gujarat assembly.
Congress MLA from Danilimda(Ahmedabad) Shailesb Parmar made this announcement before media ahead of the two-day assembly session which is scheduled to meet on 18-19 September.
Speaking to media persons, he said, 'I have moved the motion under rule 106. The Speaker will put it before the house during two-day session. As per rule the bill will need support of 17 MLAs. Once it enters this stage, it needs to be discussed in minimum 3 days and maximum 7 days in the house.'
When asked whether this will be possible in just two-day long session, Parmar said the session will have three sittings, the first one on 18th afternoon and second the third sittings on 19th morning and afternoon.
Deputy leader of opposition Congress in the assembly Parmar who handed over the notice to speaker Rajendra Trivedi, said that the notice has been given under the rule 106 of the assembly procedure rule-book. 'The BJP government has failed on all the important issues including farmer's loan-waiver, control of price-rise, groundnut scam, employment, better health and education facilities. We have given the notice of no-confidence which should be given at least 2 days in advance. It would need a support of at least 17 MLAs for tabling it,' he said.
Notably the two day monsoon session which in all is the second session of the 14 th assembly constituted after the November 2017 election, would be held for two days on September 18 and 19.
Of the total 182 members of the house 99 are of BJP, 77 of Congress, 2 of BLT (congress aide), one of NCP and 3 independent (two including Jignesh Mewani support Congress while one is with BJP).
Parmar said that the notice would be tabled in the house on September 19 while the party would go ahead with its assembly gherao event on the first day.
Congress had in March this year during the very first session (Budget session) of the assembly had given a notice under article 179 of the constitution for removal of speaker alleging partisan behaviour. It was however later taken back following compromise with the ruling party.
DeshGujarat