Centre announces Rs 2.50 cut per litre in petrol/diesel prices, asks States to declare cut of equal amount
October 04, 2018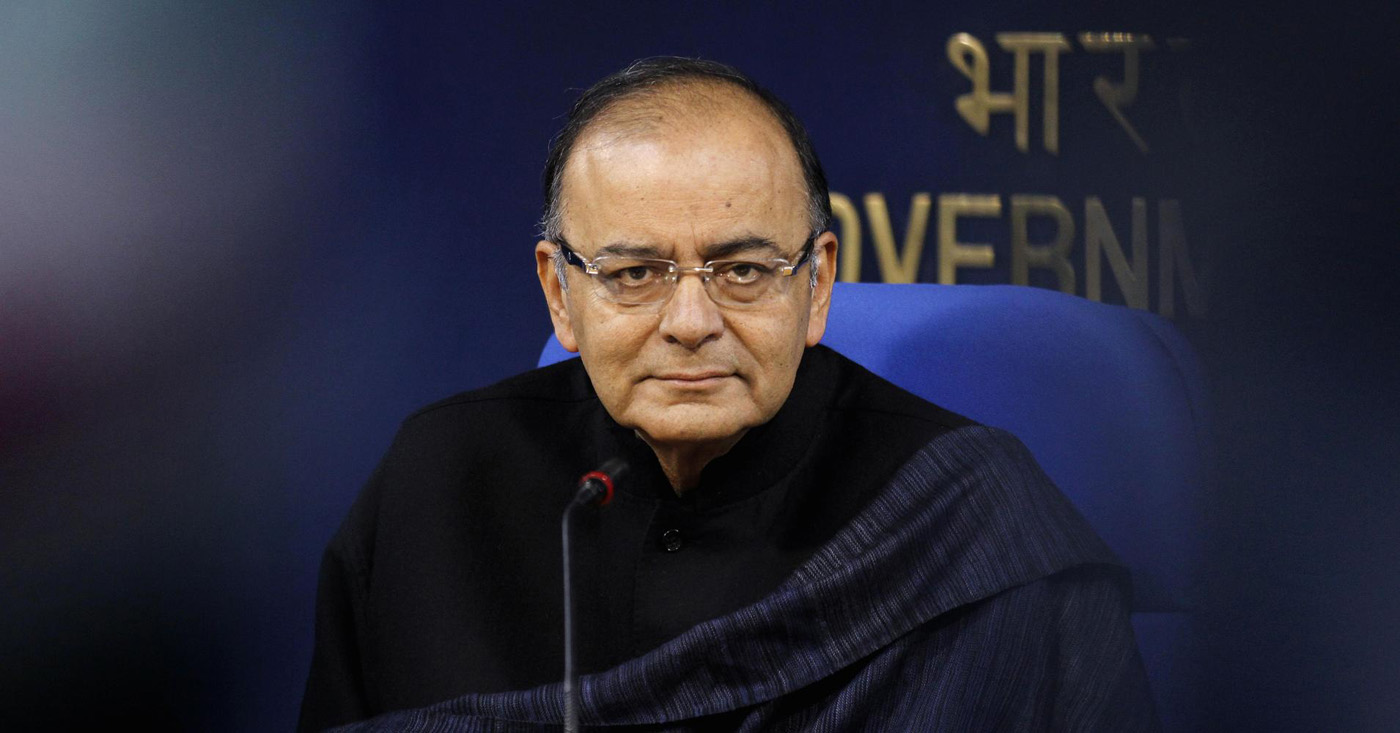 New Delhi: Finance Minister Aruj Jaitley today announced Rs. 2.50 per litre relief in petrol and diesel prices.
Jaitley said the Government of India will cut Rs 1.50 per litre in excise duty while oil marketing companies(OMCs) will cut Re. 1 per litre. Thus total amount of relief per litre will be Rs 2.50 per litre.
Jaitley said the decision will bring additional burden of Rs 10,500 crore on exchequer for rest of the part of this financial year(6 months). He said, this will come to 0.05% of fiscal deficit. With increased collection of taxes, this much can be beard by the Centre while maintaining committed fiscal deficit of 3.3%.
Jaitley said he would write to State governments to give equal relief of Rs. 2.50 per litre in Value Added Tax(VAT) which is in their domain. He said, ' Central revenue on oil is fixed revenue. At any price of crude oil, we get fixed amount of central excise. VAT levied by State governments are in percentage terms. Their average percentage of tax on oil is 29%. So when price of oil increases, the Centre gets same revenue per litre, but when it comes to States, they get more revenue with hike in oil prices. So I am going to write to all States that while the Centre is giving Rs 2.50 per litre cut, the States too absorb Rs 2.50 per litre. They can do this because if crude has gone from $60 to $ 85, their revenue has increased by average VAT of 29%. They have to forego a part of additional revenue because of price increase. I hope they do. We will speak to Chief Ministers and ask them to immediately announce Rs 2.50 cut so that consumers can get Rs 5 relief. As soon as notifications are issued by revenue department and oil marketing companies, the new decision will be effective immediately.'
Jaitley in reply to a question said, 'now all states will be under test. What about those state leaders that were into lip service and tweets. Even in the past only BJP and NDA ruled states had cut VAT. If even this time, the other states don't do that, people will see. Let's the states decide. We are not going to interfere.'
Jaitley said, this decision has been taken because international oil price situation is uncertain. What shall happen in Iran is uncertain, what shall OPEC do in terms of production is uncertain. International price is up and we are net buyers, so we do suffer. We will try and see how currency impact can be contain. So that once or either front there's some relief. That is currency or oil prices. Rs 2.5 in control of central government and oil marketing companies, and I hope States will also start delivering.
Jaitley clarified that 'oil marketing companies are fully competent to deal with situation. Their financial condition today is stronger than in past. They will be in position to absorb this in due course.'
In reply to a question, he said, 'We are not going back on deregulation because oil companies will still factor into price on regular basis.'
DeshGujarat