150 arrested in 18 cases of attack on non-Gujaratis so far, DGP appeals people to assist police in identifying the elements who wanted to tarnish Gujarat's image
October 05, 2018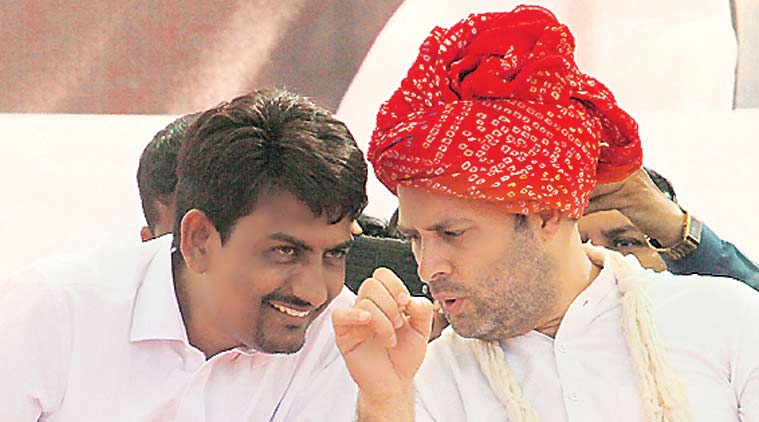 Gandhinagar: Gujarat DGP Shivanand Jha today said that police would take all possible steps and strict action to stop the incident of attacks on non-Gujaratis which were being done by those forces who want to tarnish the image of Gujarat.
He said that police has provided full protection to Non-Gujaratis in the areas where such incidents have taken place after the incident of rape of a toddler girl in North Gujarat last Saturday.
Interacting with media persons here he also said that so far 18 cases have been lodged in this connection and around 150 culprits arrested.
He appealed the people of the state to assist the police in identifying the elements who were trying to tarnish the image of Gujarat.
Jha said that additional 16 to 20 companies of SRP have been provided for security in the violence affected areas of North Gujarat where large number of non-Gujaratis, mostly factory workers, live. 'We would also deploy more police if the need be. Such things must be stopped and will be stopped at any cost. Gujarat Police won't tolerate it. Patrolling has been intensified at the time of the change of the shift of the factories in the evening. We want to make it clear that such activities which tarnish the image of a peaceful state like Gujarat won't be tolerated at any cost. Strict action would be taken against those involved in it,' he said.
Notably, attacks on the residences, shops and other establishments of non Gujaratis has started after the inciting statements by Congress MLA and Thakor Sena president Alpesh Thakor against them after the incident of rape in Dhundhar village of Sabarkantha district. The accused was a labourerer from Bihar who was employed in a local ceramic factory which was also attacked. In most of the cases supporters of Thakor Sena are said to be behind the act. Alpesh Thakor has called a meeting of its organization office bearers at his Ranip office in Ahmedabad today evening.
The attacks have taken place in Gandhinagar, Sabarkatha, Mahesana and Ahmedabad districts.
The DGP also said that the Cyber cell of Ahmedabad crime branch has been given the responsibility to keep an eye on the social media to check rumour mongers and take strict action against them too.
Meanwhile the range IG of Gandhinagar has also held meetings with police officials of the affected areas.
DeshGujarat