Extend ESZ, end illegal resorts and dog menace, invest in medical facilities, create Rs 1000 cr fund to save lions: Ahmed Patel writes to PM
October 06, 2018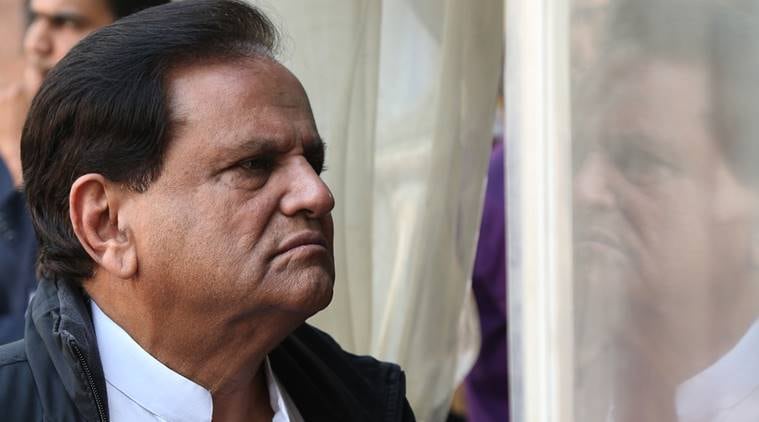 New Delhi: Treasurer of Indian National Congress, senior Gujarat politician and Rajya Sabha member Ahmed Patel has in a letter to Prime Minister Narendra Modi expressed grave concern regarding deaths of 23 lions in Gir sanctuary area of Gujarat in last three weeks and alleged prolonged mismanagement and poor oversight on State government's part. He has demanded several measures to save lions.
Ahmed Patel in his letter said, 'the Gir Lion is the pride of Gujarat but unfortunately their large scale deaths are a manifestation of negligence. The reasons for their deaths have not occurred overnight but are a result of the state government's prolonged mismanagement and poor oversight.'
'I have taken the liberty to suggest certain measures to save the existing population of lions.'
A) The Union Ministry of Environment, Forests and Climate Change had suggested that for long term conservation of Gujarat's Asiatic lions, the width of the eco-sensitive zone (ESZ) should extend up to 10 kms from the protected area. In Gujarat, the ESZ extends only up to 0.5 kms. This has caused unwarranted interference in the ecosystem of the lions. The Centre in consultation with the State government can consider revising the ESZ for Gir National Park.
B) There must be a fine balance between promoting tourism and conserving wildlife. The expanding dog menace & uncontrolled growth of resorts near the sanctuary has become a serious threat for the survival of the lions. The Government must show the will to end such illegal resorts irrespective of their ownership.
C) Both the Centre & the State must make immediate investments for better medical facilities for the lions. While on one hand we have a thriving pharmaceutical industry and the government speaks about Make in India, on the other forest department is forced to import vaccines from America. There is a huge shortage of both medicines & trained veterinary doctors in the national park. There is not a single intensive care ambulance for the lions at Gir. The government can consider introducing training programs for lion conservation & allocating adequate budget for research towards their conservation.
D) I appeal to the Government of India to not neglect the lions of Gujarat and treat them with the same importance given to the tiger. The Central Government can consider to create a Rs 1000 cr fund for the conservation of the Gir Lion and launch a national level program on the lines of Project Tiger. As Chief Minister you also gave similar suggestions, hence I am absolutely confident that you would agree with me on this proposal.
Ahmed Patel further said in his letter, 'the state of Gujarat is blessed to be the world's only home for the Asiatic lions. Being a fellow Gujarati, you are equally aware that Gir's lions are an integral part of Gujarati Asmita. Gir Forest, which was once projected as a success story of animal conservation is now being seen a glaring example of ecological neglect by the state. Therefore I humbly request you to accord highest priority to solve the current crisis at Gir and ensure that the pride of Gujarat continues to live safely and peacefully for generations to come.'
DeshGujarat