Gujarat BJP slams Congress for attacks on migrants in North Gujarat
October 06, 2018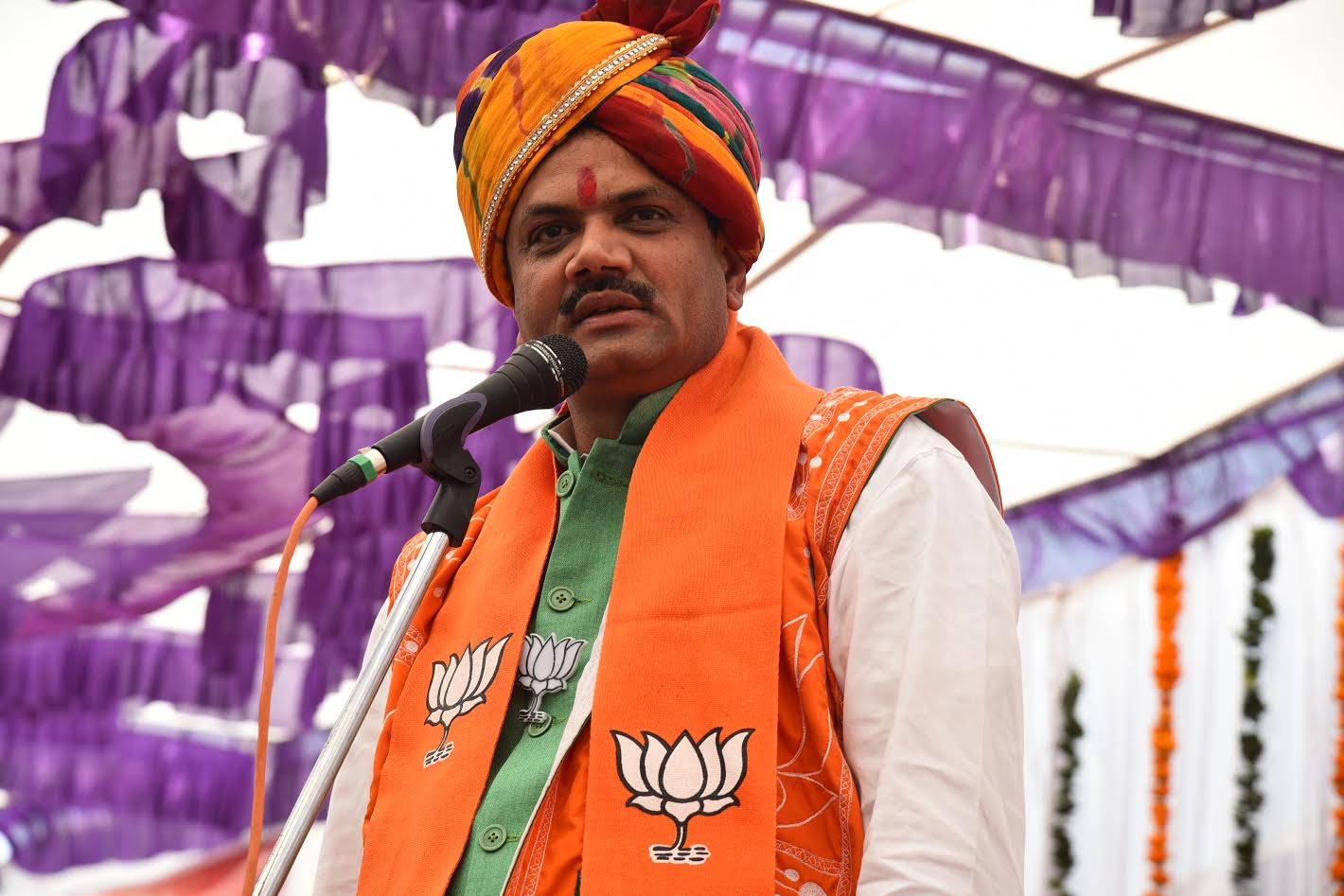 Gandhinagr: In a strong statement, ruling Bharatiya Janata Party(BJP) in Gujarat slammed Congress leaders and their mentality for attacks on non-Gujaratis in five districts of Gujarat.
State BJP chief Jitu Vaghani said, 'the attacks are happening due to Congress leaders, their mentality and their provocations, which is condemnable. Congress is trying to disturb peace in Gujarat by creating caste/jaati linked issues. Why Congress is silent against those indulging into riots against migrants? Such politics will not work in Gujarat. None of Congress leaders has issued an appeal for peace.'
Vaghani said people of Gujarat also go to other states for jobs and business and same way people from other states come to Gujarat. The attacks on migrants are condemnable. Because of crime committed by one person, entire community can't be termed guilty. This is Gujarat of Gandhi and Sardar, Narendra Modi and Amit Shah. All are welcome here, all have given their contribution. Does the Congress party want to push Gujarat in backward direction? After Jativadi politics, Congress now want to try politics of Prantvad? Those accused of desturbing peace will have to go to jail. Such activities will not be permitted in Gujarat.
It should be mentioned that yesterday, BJP leader IK Jadeja had also issued a statement condemning violence targeting non-Gujaratis settled in North Gujarat.
Since the incident of rape on 14-month old child in Dhundhar village of Himmatnagar taluka in Sabarkantha district of North Gujarat, Congress MLA and Bihar Congress's Secretary Alpesh Thakor led Thakor Sena has started movement against non-Gujaratis settled in five districts of North Gujarat. There have been several incidents of violence.
DeshGujarat