342 nabbed in 6 district in wake of Thakor Sena agitation against migrant non-Gujaratis, 17 companies of SRP, 1 platoon deployed
October 07, 2018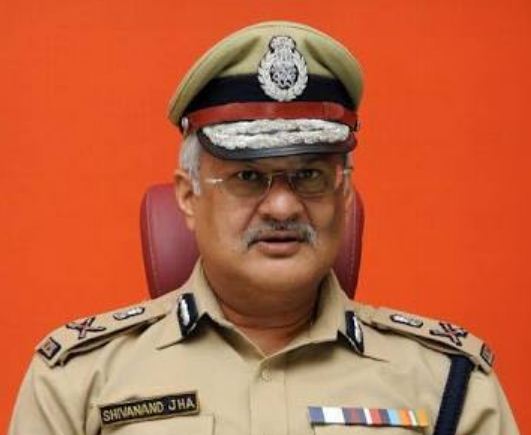 Gandhinagar: Following are the main points of DGP, Gujarat Police, Shivanand Jha's press briefing in connection with attacks on migrant non-Gujaratis following Congress MLA Alpesh Thakor led Thakor Sena agitation:
– So far 342 are nabbed and still more are to be nabbed as their involvement surfaces. We are determined to find out those responsible in these crimes.
-Mahesana: 15 complaints 89 are nabbed
-Sabarkatnaha: 11 complaints 95 are nabbed
-Ahmedabad city: 7 complaints 73 are nabbed
-Gandhinagar: 3 complaints 27 are nabbed
-Arvalli: 2 complaints 20 are nabbed
-Ahmedabad rural: 3 complaints 36 are nabbed
-Surendranagar: 1 complaint 2 are nabbed
-Mainly Mahesana and Sabarkantha were affected districts in North Gujarat, but for last one or two days there's peace. One or two areas of Ahmedabad are affected. Gandhinagar and Ahmedabad rural has some impact.
-Ahmedabad rural has been allotted 5 companies of SRP
-Mahesana has been allotted 4 companies of SRP
-Sabarkantha has been allotted 3 companies 1 platoon
-Banaskantha has been allotted 1 company SRP for prevention
-Patan has been allotted 2 companies for prevention
-Gandhinagar has been allotted 2 companies
-Total 17 companies and 1 platoon of SRP has been deployed.
-Sabarkantha has been allotted 5 Police sub inspectors
-Mahesana has been allotted 10 Police sub inspectors
-Gandhinagar has been allotted 5 Police sub inspectors
-I.G. Gandhinagar has been asked to camp in affected area.
-Crime Branch, LCB, SOG will detect the crime and identify the accused.
– Such incidents have mostly happened at around 7 pm and after that at the time of shift-change. The incidents are studied and fix point bandobast and mobile patrolling has been ordered at factories.
– Vehicle requisite has been allowed for more patrolling.
– Police has been asked to hold meetings in affected villages in order to get cooperation from locals, confidence building exercise and intelligence gathering. Cops, from Sub Inspector to Superintendent of Police(SP) rank will participate in this exercise. District magistrate and officials have also joined this exercise.
– District LIB(local intelligence bureau) and State Intelligence have been asked to gather the details of those behind these incidents of crimes through technical and human intelligence.
– Two offenses are registered for instigation on social media. Two more social media posts are under examination. In one offense, 6 persons are nabbed by cyber cell.
– Migrants leaving for Navratri, Durga Puja, Chhath should not be considered as those fleeing the State due to fear.
DeshGujarat