Falsifying Alpesh Thakor's claims, video of his outfit member, Cong leader threatening non-Gujaratis to leave village comes to fore
October 07, 2018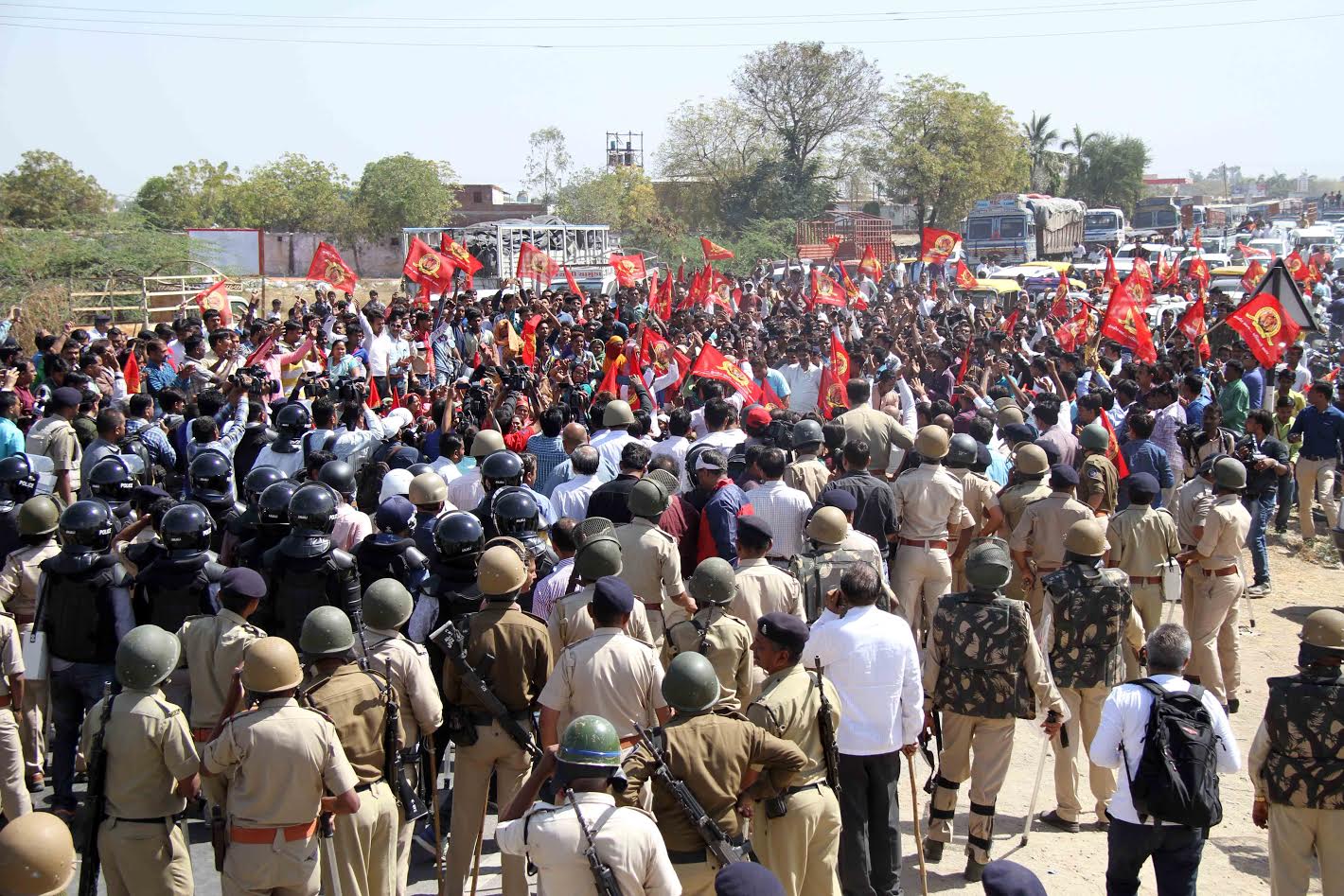 (file photo)
Gandhinagar: Amid the claims of Congress MLA and self styled president of caste based outfit Thakor Sena, Alpesh Thakor that he or his outfit has nothing to do with the attacks on non-Gujaratis, a video of a member his outfit and party ,member of local taluka panchayat openly threatening two non-Gujaratis living in a village near here has come to fore.
In the video the man reportedly identified as one M V Thakor, member of Thakor Sena and Congress member of Uvarsad taluka panchayat is seen issuing warning to the two persons.
He can be heard saying that in next 24 hours they should leave the house and village otherwise they would have to face the ire of the people.
Police was investigating the matter.
Notably, Alpesh Thakor, who is understood to be the main person behind giving fuel to the attacks, was also targeted by Deputy CM Nitin Patel in veiled manner today.
He had said that everyone knew as to who was behind these incidents. Reacting to this Thakor who is under pressure after his Thakor Sena agitation said that he should take back his words as BJP was trying to implicate him in the matter.
Interestingly Alpesh and Congress who were earlier maintaining a calculated silence were now taking a counter attack posture and have alleged that BJP was making false allegations that they were involved in regionalism.
BJP state vice president I K Jadeja today said that after failure of caste politics Congress was now taking resort of regionalism which was tarnishing the image of Gujarat.
LoP Paresh Dhanani in response to growing condemnation of his party MLA's role retorted claiming that the attacks were being conducted by the goons of BJP.
Facebook becoming hotbed for propelling hate and violence: Thakor Sena cadres/leaders on Facebook
DeshGujarat