533 including congress leaders arrested in 61 cases, no major incidents in last 72 hours: MoS Home Pradipsinh Jadeja
October 09, 2018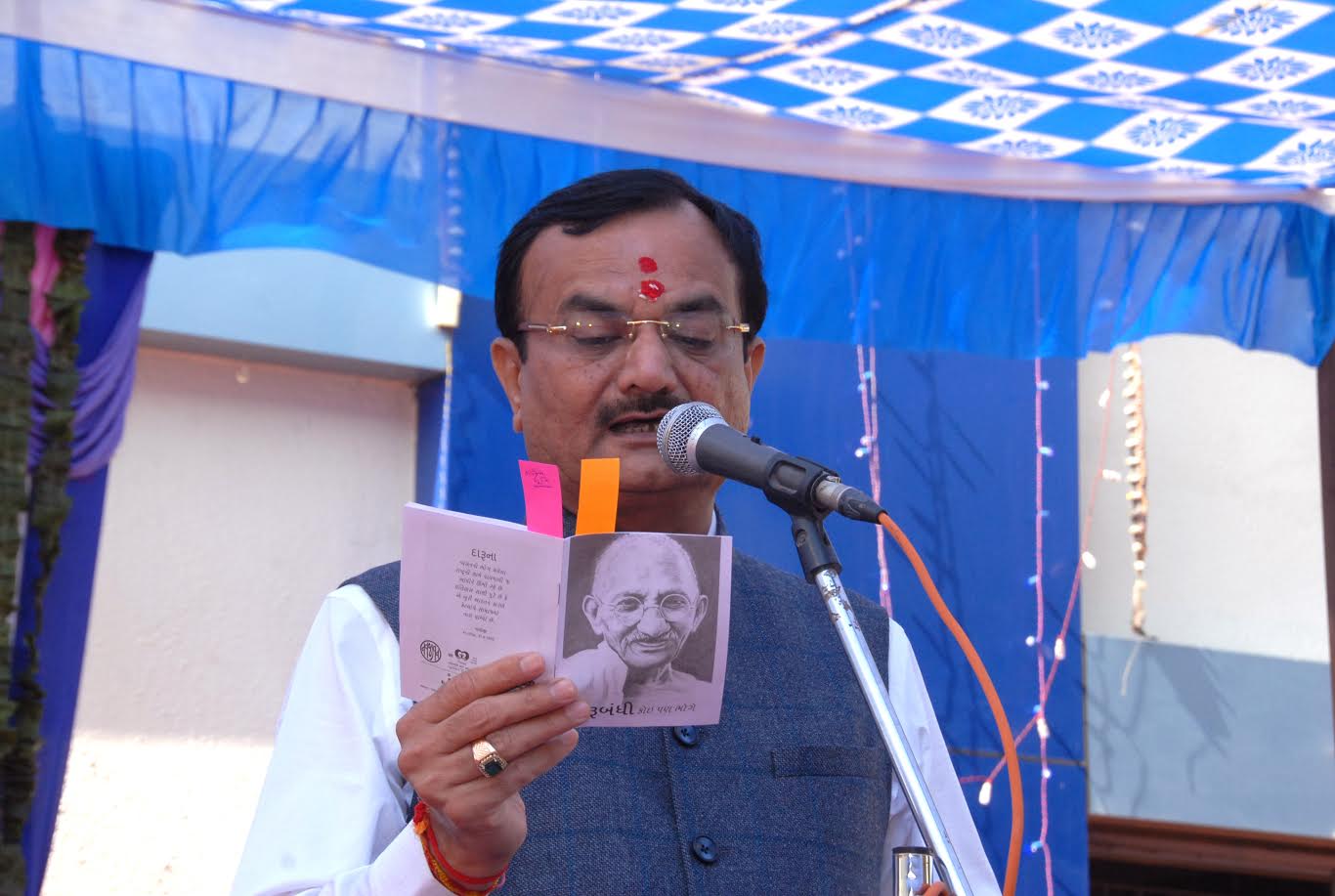 Gandhinagar: Gujarat MoS Home Pradipsinh Jadeja today said that in last 72 hours no major incident of attack on non-Gujarati community has taken place and so far a total of 533 hooligans including congress leaders have been arrested in 61 offenses lodged in this regard.
Addressing a press conference here Jadeja also hit out at Congress and its president Rahul Gandhi for trying to put the blame on BJP despite evidences of involvement of opposition party leaders in the attacks.
He said that around 20 persons have also been nabbed in 7 cases under the Information Technology Act for rumor mongering on social media. The matter was being investigated in-depth and others found to be involved in it would also be nabbed.
'No one involved in the act of disturbing the peace of Gujarat and attempt to hamper its Industrial development would be spared. No body even if he is a big leader would be left if found involved in the dastardly acts which has brought shame for Gujarat, a peaceful state,' he said.
'Names of around 20 Congress leaders/activists have also come to fore during investigation on the basis of call details in depth investigation was on. Those of other social outfits were also involved in it. The list of their names would be issued soon. But Congress president Rahul Gandhi was only sending tweets and not doing anything for restoration of peace. Congress on the other hand was involved in condemnable act of blaming BJP,' he said.
The minister also said that the government machinery and police was doing everything to stop the going-back of the labourers.
DeshGujarat