Congress must take action against its MLA Alpesh Thakor for shaming Gujarat: Nitin Patel
October 09, 2018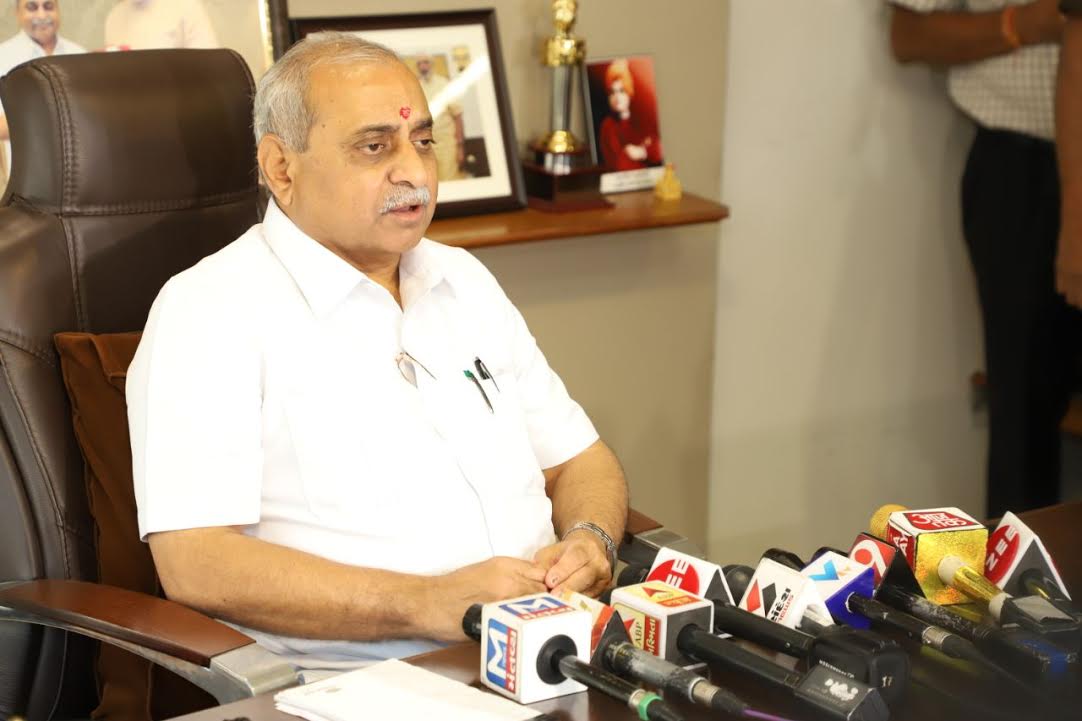 Gandhinagar: Deputy CM Nitin Patel today said that Congress must take action against its MLA Alpesh Thakor for shaming Gujarat by instigating his supporters to attack non-Gujaratis.
Talking to newsmen Patel said that everyone now knew that Alpesh was behind all the ruckus which has brought shame and bad-name for Gujarat. 'Gujarat is feeling ashamed for what has happened in the past few days. Earlier when we (ruling BJP) were putting the blame on Alpesh, it was taken differently but now even leaders from Congress and those associated with the party are saying that the outfit led by Alpesh (Kshatriya Thakor Sena) was behind the attacks,' he said.
He said that the mask of the man who has damaged the prestige of Gujarat across the world should be removed. He demanded that Congress must take action against Alpesh.
DeshGujarat