Nine night festival Navratri begins in Gujarat
October 10, 2018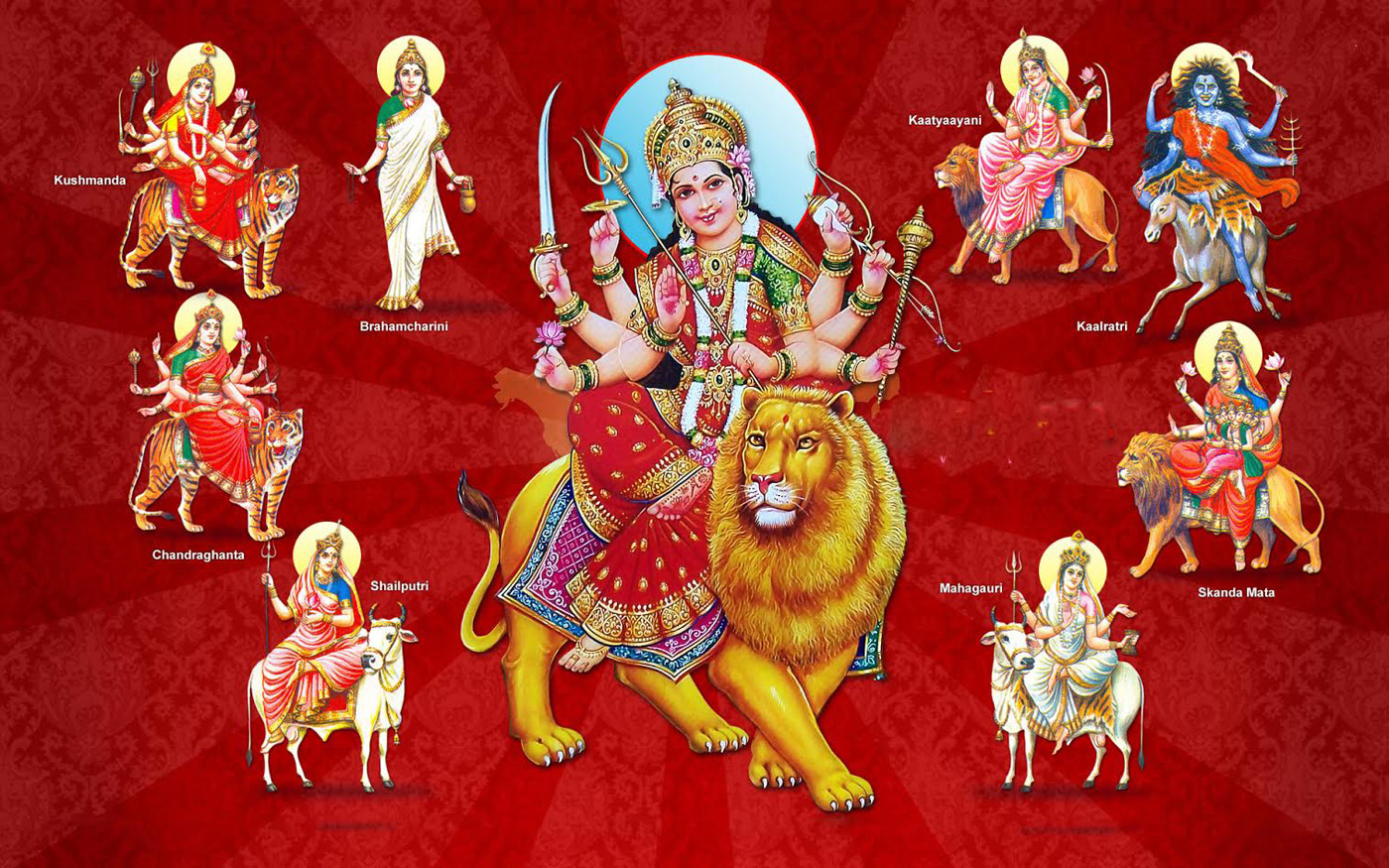 Ahmedabad: Navratri, a 9-night festival of bhakti, shakti and aaradhana is beginning today. The ninth night will fall on Dussehra on September 18 and with that Navratri this year will end.
So far as Garba grounds are concerned, the city of Ahmedabad is going to witness lesser number commercial events due to strict parking norms.
The state government like every year is organizing Vibrant Navratri at GMDC ground in Ahmedabad, inauguration of which will take place today evening.
There's no particular trend in terms of dressing, steps or songs this year.
Gujarat government has allowed the use of loud speaker and public address system during post 10.00 pm until 12 in midnight during Navratri period.
The government has announced Navratri vacation this year in all schools affiliated with Gujarat Board and cut a week-period from Diwali vacation. However this decision has attracted protest. CBSE and other boards affiliated schools are permitted to skip Navratri vacation. Schools in Surat have protested government step and announced they are skipping the Navratri vacation.
Lakhs of devotees have already arrived at DeshDevi Ashapura Mata mandir in Kutch before Navratri. More are on way. Some are cycling from Mumbai to arrive at Ashapura Mandir like every year.
Over one lakh pilgrims visited Mahakali temple in Pavagadh already ahead of Navratri. Local administration has banned private vehicles on Pavagadh taleti – Manchi routes. Only State Transport buses will be operated on this route. 50 ST buses are deployed for this purpose. Mandir will remain open during 4 am to 11 pm. Water ATM machines are placed for pilgrims. One complain is about lack of mobile connectivity in Pavagadh.
Other Mandirs too are prepared to receive extra-number of pilgrims during Navratri.
Gujarat has number of famous mandirs of Shakti such as Chotila (Goddess Chamunda), Pavagadh (Goddess Mahakali), Ambaji (Goddess Amba), Bechraji (Goddess Bahuchar), Ashapura (Deshdevi Ashapura), Bhadrakali (Devi Bhadrakali in Ahmedabad).
Vadodara is going to witness 400 Garba events. Of them over 60 are major events. 26 events have provision of entry by pass.
In Saurashtra, some of famous Garbi events are Mahakali Navratri Natak Mandal in Lathi, Jesingpara Garbi Mandal in Amreli, Shakti chowk Garbi in Morbi, Limda line Garbi in Jamnagar and Chamundra Garbi Mandal Trust Garbi in Junagadh.
Prime Minister Narendra Modi will be on fast during nine-day of Navratri like many other devotees across Gujarat.
In his year 2012 blog post PM had written:"Many of you will be fasting through these 9 days. I recall that during Teacher's Day celebrations two years ago, a little girl had asked me about my fasting during Navratri. Yes, I have been fasting during Navratri for over 35 years now. This fast is never to seek anything but an act of self-purification. Fasts such as this have been a source of strength, power and inspiration for me over the last many years."
He had said: "Navratri is central to the cultural identity of Gujaratis. Garba and Raas form a centuries old tradition going back to the time of Lord Krishna — it is the cultural heritage of every Gujarati. In the coming days if you go to any part of Gujarat you will see people, be it young or old, dancing to the tunes of wonderful Gujarati folk music as part of the Navratri celebrations."
"During Navratri we bow our heads and seek the blessings of Jagat Janani Maa. While civilizations around the world have conceptualized the Almighty in the male form, ours is the only civilization that celebrates and venerates Shakti in the female form — be it Jagat Janani Maa Jagadamba, Maa Lakshmi, Maa Saraswati among the many other Goddesses."
"The popularity of our Garbas has transcended Gujarat's shores — there are at least 500 cities around the world where this festival is celebrated with great pomp and show!"
It is lesser known fact that PM has penned down Garba songs and one of songs has been filmed too. They are presented below: