10,000 migrant Alang Ship yard workers to get housing:Mandaviya
October 12, 2018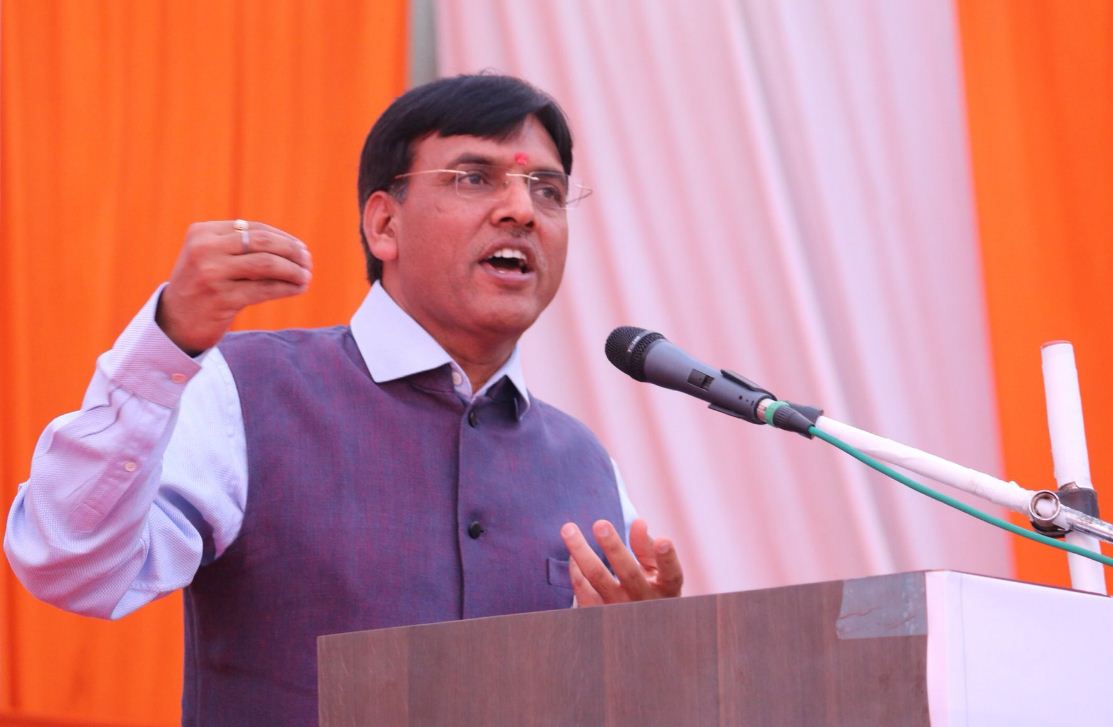 Gandhinagar:
Union Minister of state for Shipping Mansukh Mandaviya today said that residential units for around 10000 North Indian workers of world famous Alang Ship recycling yard in Gujarat would be constructed.
Notably most of the workers of Alang yard spread along 10 km of coast in gulf of Cambay in Bhavnagar district were from Non-Gujarati origin and a large chunk of it comes from Bihar and UP.
Talking to newsmen here Mandaviya said that the central government has recently taken a decision to give a fund of Rs 215 crores from long due Ferrous fund. It will be utilized for among other things making labouer colonies for 10000 workers from North India. A decision in this regard was taken during his meeting with the Gujarat Maritime Board and Alang Ship Recycling yard Association office bearers.
He said that efforts were on to develop Alang as a green ship recycle yard. In the coming days the old ships of the Indian Navy would also be recycled there. Facilities for the same were being developed there.
'With fund issued by Shipping Ministry, the development of the yard with the help of the Gujarat maritime board and Alang Ship Recycling Yard Association would be done. It would include activities like helping the plot owning companies of the yard in getting ISO certificates, assistance for making pucca floors of the plots, making fire fighting water pipe line, LPG/CNG pipeline in the yard, construction of boundary wall and service road, gutter line, sewage treatment plant, digital security camera with night vision,' he said.
The fund would also be utilized for giving financial assistance of up to 5 lakhs in case of accidental deaths of workers and up to Rs 2.50 lakhs in case of their disabilities, construction of housing colonies and hospital for them and modernization of training module for workers and making of historic documentary on Alang.
DeshGujarat