Statue of Unity: Narmada district gets two new bridges, two more planned, four-lane highway, revamped govt guest house
October 30, 2018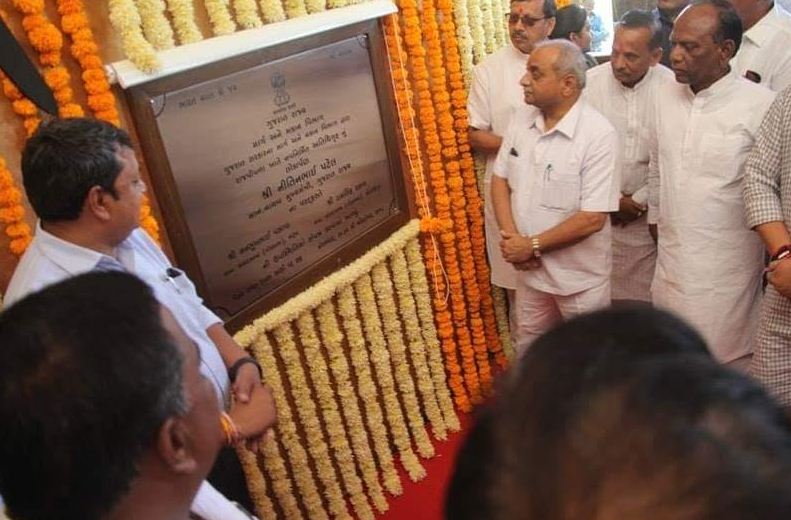 Gandhinagar: Deputy Chief Minister Nitin Patel today announced construction of new Rs 225 crore bridge at Mansar and Rs 45 crore bridge at Garudeshwar in Narmada district.
On the eve of inauguration of Statue of Unity, world's tallest statue in Narmada district, Nitin Patel dedicated three bridges constructed at a cost of Rs 205 crore and new government guest house revamped at a cost of Rs 6.77 crore at Rajpipla which is the nearest major town from the Statue of Unity.
Among the works dedicated today are two major bridges over river Orsang and Ashwini on Dabhoi – Tilakwada – Devalya national highway and Gabana Khadi bridge on Garudeshwas – Kevadya Colony state highway. A 44.20 km four lane highway was also dedicated with this.
Nitin Patel said lakhs of visitors are going to visit Narmada district and bring in foreign currency and also new opportunities of employment. He said the statue will open new gates of development in this area.
Bharuch Lok Sabha member Mansukh Vasava said local villagers are excited and happy about Statue of Unity project.
DeshGujarat