Rs 9.53 lakh earned through tickets in first two days at Statue of Unity – Sardar Sarovar site
November 04, 2018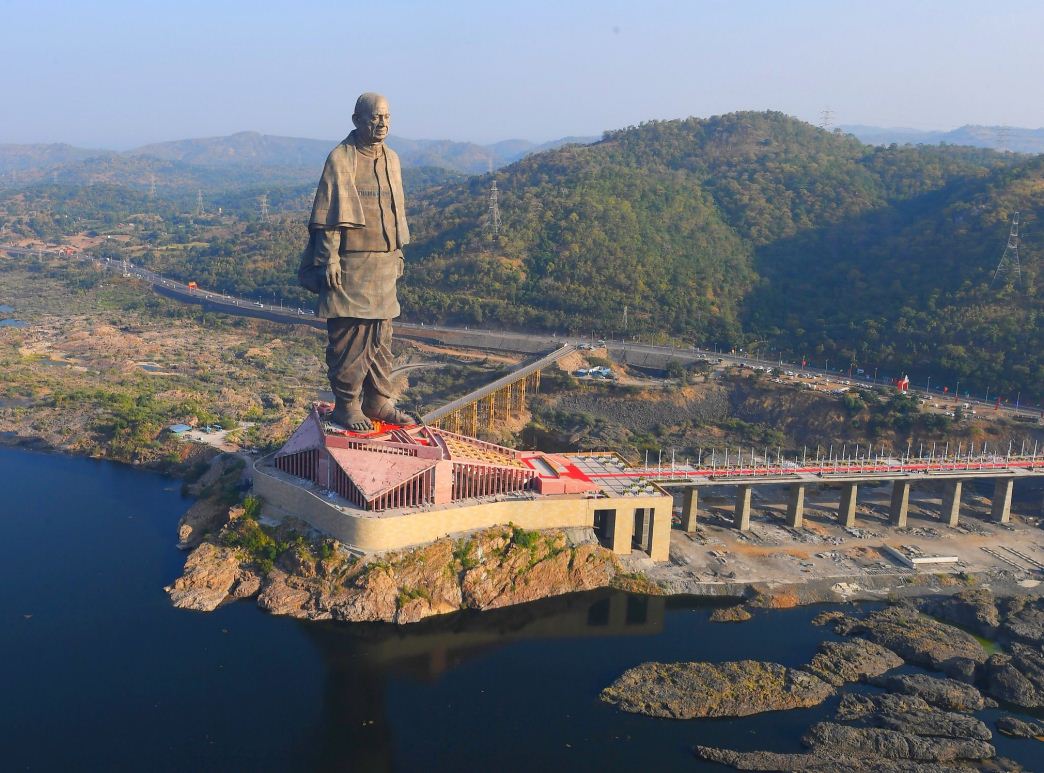 Bharuch: In first two days, Statue of Unity witnessed arrival of 4,796 visitors who purchased tickets. Total income from their ticket entry was Rs 9.53 lakh.
On 1st November, 240 children, 2497 others – in total 2737 visitors visited Statue of Unity which made Rs 5,46,050 collection. On 2nd November, 206 children, 2083 elders – in total 2299 visitors arrived here which made Rs 4,07,650 collection.
Meanwhile it has come to notice that actual expense per person to visit the statue comes to Rs 380 and not Rs 350. Visitors are taken to statue site from parking (which is located away) in buses. While Rs 380 is fee to go to view gallery of statue, Rs 30 is bus ticket cost. On Saturday, 62 students of engineering classes fro Himmatnagar visited the statue. They had come here in their own bus. However, Rs 30 per person was charged from them as bus ticket cost.
Tickets are available from PRO office near Circuit house. Each visitor is mandated to purchase bus ticket.
Two types of tickets:
Clubbed entry ticket for Valley of flowers, Memorial, museum and audio visual gallery, Statue of unity site, Sardar Sarovar dam costs Rs 60 for child in 3-15 year age group and adult(above 15) Rs 120. Rs 30 for bus ticket is charged extra but mandatory.
Clubbed entry ticket for Observation deck view, Valle of flowers, Memorial, Museum and audio visual gallery, Statue of Unity site and Sardar Sarovar dam is Rs 200 for 3-15 years age group and Rs 350 for those above 15. Rs 30 bus charge is extra.
DeshGujarat