Former minister Sanghani bats for man jailed for attacking lioness in Gir, says he should get attack rather than jail
November 06, 2018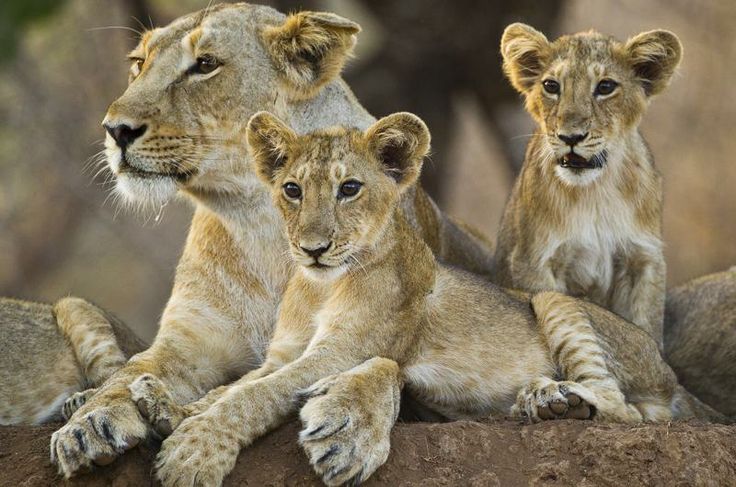 Amreli: Former Law and Justice minister of Gujarat and prominent co-operative leader Dilip Sanghani today openly came in defense of a man jailed for attacking and seriously injuring a lioness in Khadhadhar area under Khamba in Amreli district in Gir forests last month.
He also said that Mannubhai Devipoojak, who attacked the beast with an axe in self-defense on October 20, should have been given award for his bravery rather than putting him behind bars.
Sanghani told newsmen here that even the section 100 of the IPC gives the right to a man to kill another assailant man in self-defense.
'In such case why a youth who for protecting his life faced the beast bravely and saved himself, should be jailed? If a man kills another man for protecting his life he can't be jailed as per the section 100 of the IPC, why a man should be jailed for such an act when the attacker was a deadly beast?,' Sanghani questioned.
He said that the law under which the man has been jailed for attacking the lioness should be amended.
Notably, Gir spread across three districts of Gujarat in Saurashtra region is the sole abode of Asiatic lions. The incident of attack on the lioness had taken place amid the reports of the death of over 20 lions in Sarasiya vidi area of Dalkhaniya range of Gir.
Sanghani said that he had also fought a long legal battle for another person who had killed a leopard in Bhasa village of Khamba in self defense.
DeshGujarat