Diwali, Chopda Pujan today
November 07, 2018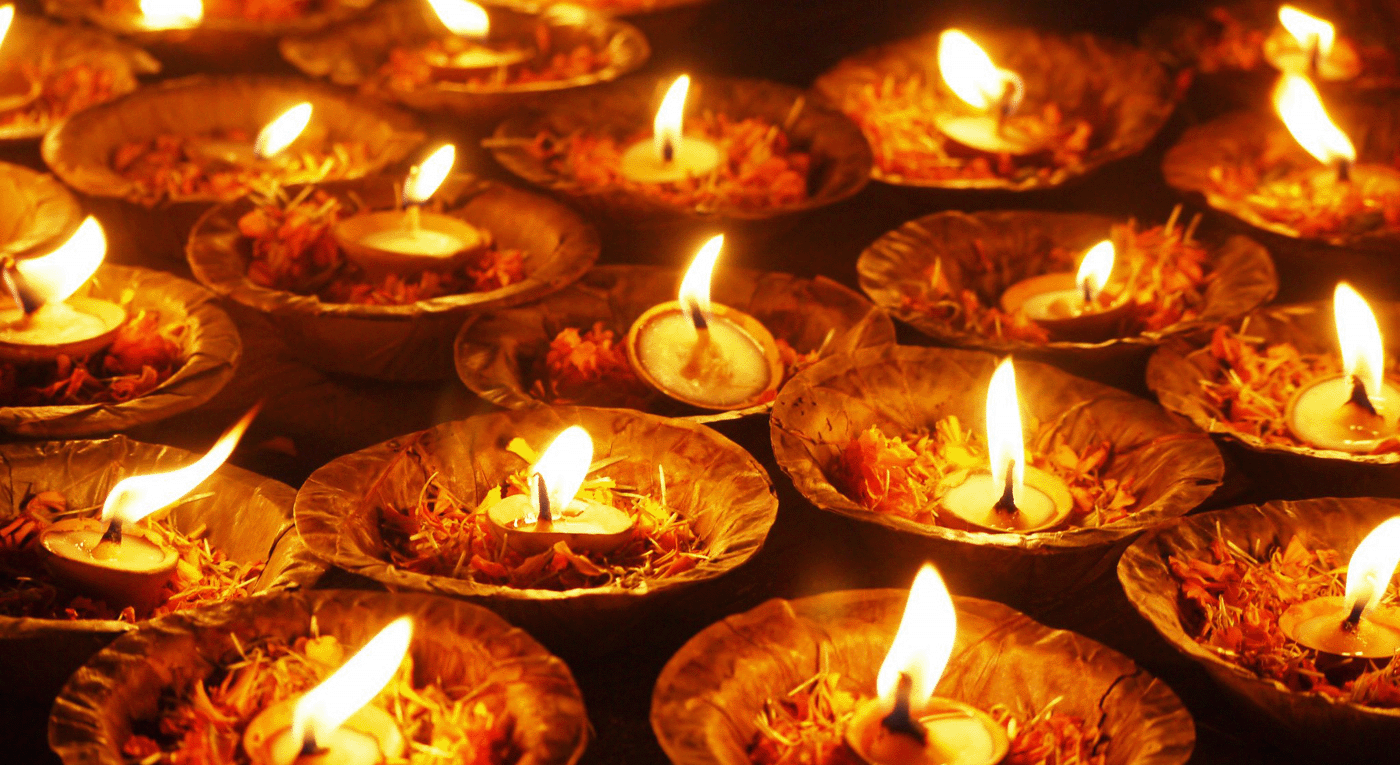 Gandhinagar: It's Diwali today, the biggest festival of Hindus in year. In Gujarat, Diwali witnesses Chopda Pujan ceremony under which, account books of new Gujarati Hindu year are worshiped by traders. Chopda Pujan mahurats today are between 6.44 to 9.34 am, 10.58 am to 12.24 pm, 15.14 to 18.03 and 19.39 to 24.25.
Major temples across Gujarat are decorated with lights on Diwali. Akshardham in Gandhinagar has been decorated with more than 10,000 oil lamps while Santram temple in Nadiad looks very beautiful in Diwali lighting like every year.
Amdavad Municipal Corporation(AMC) has decorated bridges and Sabarmati Riverfront with lighting on Diwali.
Due to imposition of Supreme Court order, selling of crackers has been down this year. Police has in its notification banned cracker bursting beyond 8 – 10 pm period. Police has also banned imported crackers and online sale of crackers. All these directives are based on the Supreme Court order. However there's little impact so far as 8 – 10 pm period is concerned. Police has arrested several persons for breaching of prescribed time limit to burst crackers.
After bonus was released by government and companies, markets witnessed heavy rush across the cities and towns for last minute shopping ahead of Diwali. Jewelers who were earlier complaining about lack of rush of visitors were happy to receive same rush on Dhan Teras, a day when purchase of gold and jewellery is considered auspicious.
As per KutchMitra report, scarcity hit Kutch district witnessed sell of 600 cars and 2200 two-wheelers (both are considered high-value items) during Diwali shopping season.
In gift market, electronics has quite a much replaced jewellery/precious metal market in high value zone.
Prime Minister Narendra Modi is going to spend Diwali at Kedarnath temple in Uttarakhand. Chief Minister Rupani has decided to spend Diwali with Border Security Force(BSF) jawans at Nada Bet border with Pakistan in Banaskantha district.
In Gujarat, schools observe Diwali vacation. Instead of usual 21-day Diwali vacation, this year the State government has declared 14-day Diwali vacation, as 7 days were allotted for Navratri vacation. Gujarati tourists are found at every major tourist place during Diwali school vacation.
A day after Diwali, Gujaratis will celebrate Gujarati Hindu new year day which is fondly called 'Bestu Varsh'. People would visit temples, friends, relatives and greet one another with 'Sal mubarak' or 'Happy new year.'
DeshGujarat