75,000 visitors in 9 days at Statue of Unity, Rs 1.76 crore earned through tickets
November 10, 2018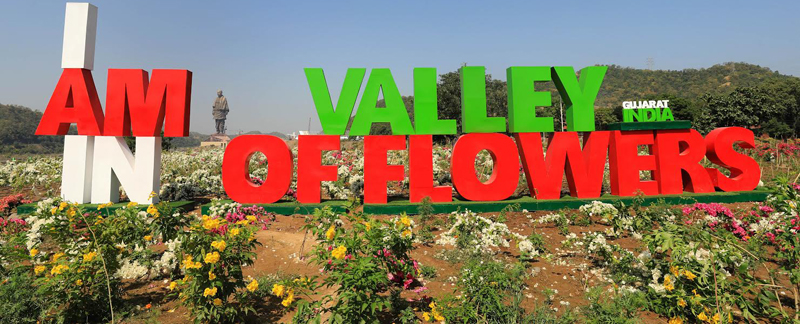 Bharuch: As many as 23,666 tourists visited Statue of Unity on Friday on Bhai Bij. With this total 74,671 tourists visited the place since 1st of November when the statue site was opened for public.
In these 9 days, Sardar Patel Rashtriya Ekta Trust has earned Rs.1,76,84,465 through tickets.
Chief Engineer of Sardar Sarovar Narmada Nigam Ltd Parthiv C Vyas said that in a single day only around 5000 people can go to the viewing gallery (situated near the heart of the statue at a height of 153 meter from the base of the 182 ft tall statue) but yesterday close to 7000 were taken there. Today we have put a board that no tickets would be sold as the quota is already full.
He also said that in the wake of the strong crowd extra police force has also been deployed to maintain the order.
Notably the viewing gallery has been created inside the statue to enable tourists to have a view of the 1,210 metre-long concrete Sardar Sarovar Dam, 3.2 km upstream as well as the nearby Satpura and Vindhya mountain ranges.
The tourist are brought to Sadhu bet from Kevadia by bus on payment of Rs 30. The bus takes them to nine spots including the statue. Apart from the SoU premises all other places including Sardar Sarovar Dam, Valley of flowers, Canal head etc is free for viewing. In the statue premises a adult has to pay Rs 350. a child Rs 200 for full view including the viewing gallery. For only going up to the museum and the feet of the statue the fee is Rs 120 and 60 respectively for an adult and a child.
The State government has today in a statement asked those whoa re planning to visit the statue not to plan visit on Monday which is reserved for maintenance.
DeshGujarat