Tourist flooded Statue of Unity site again, SP himself on roads to maintain traffic in Kevadia, over 8 km long jam witnessed
November 10, 2018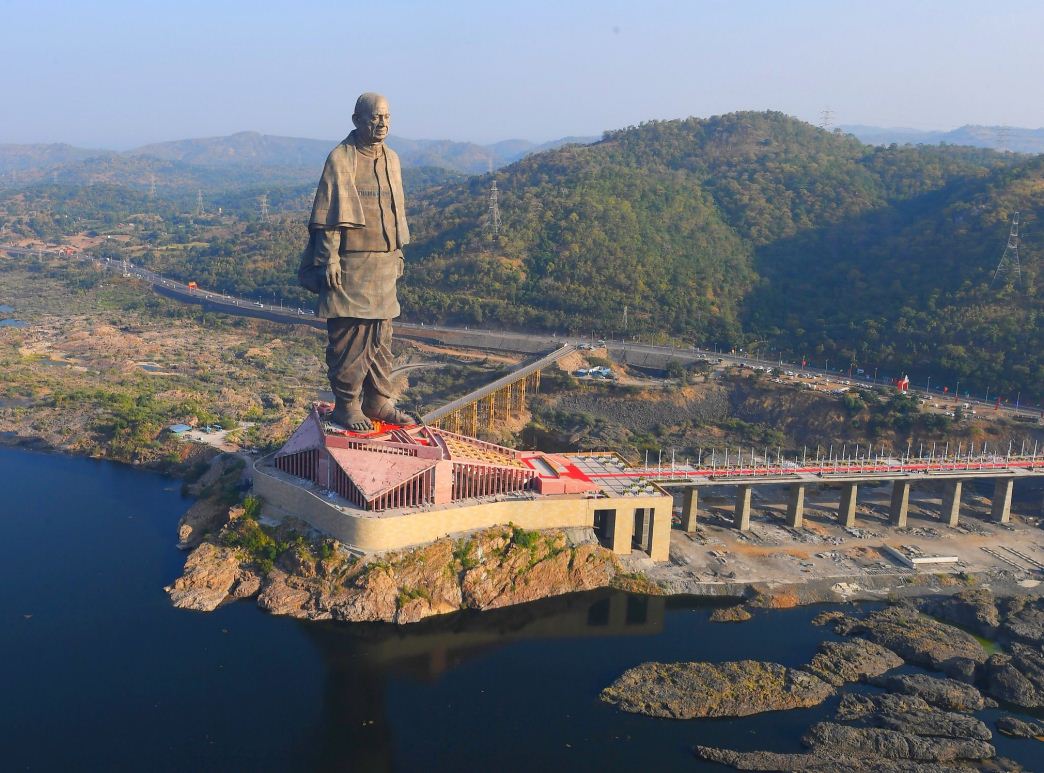 Update: Total 33,576 visitors visited Statue of Unity. Due to kilometers long queue for ticket at PRO office, issuance of tickets for upper deck was stopped at 12.00 noon itself. Against the capacity of 5,000 visitors per day at upper deck, 10,361 were brought in. Around 20,000 visited the statue without deck view. Revenue through ticket was Rs 33,62,860 today. Total revenue from ticket sell so far has been Rs 2.10 crore. Total number of visitors since opening of statue site on 1st November has been more than 1.8 lakh.
Kevadia: Tourists have flooded Kevadia and nearby statue of unity site today as well.
The initial estimates were that the world's tallest statue unveiled by PM Narendra Modi on October 31, would attract around 15000 tourists at most in a day but for the past 3 days, more tourists than these were coming here.
Till yesterday close to 75 thousand tourists had visited it contributing around 1.77 crore to the coffers of the Sardar Patel Rashtriya Ekta Trust, that looks after the SoU and related projects. Over 23000 had visited the place yesterday. Looking at the crowd it is highly likely that the cumulative figure of tourists would cross one lakh mark by tomorrow.
Today also large crowd of visitor flocked in to Kevadia where the vehicles are parked. Due to it a traffic jam situation was also witnessed in the town. As the jam took larger proportion and became around 8 to 9 km long, SP Narmada Mahendra Bagadia, himself had to intervene to put the things in order. Parking which was allowed at the Shresth Bharat Bhavan only was allowed at various other places in the town also.
Notably, the statue of unity at its coveted observation deck or viewing gallery can accommodate around 5000 people in a day but it is also overdoing from last few days.
The statue will remain closed on Monday for weekly maintenance work. On last Monday it was kept open as an exception.
Police, SRP, private guards and 'bouncers' have all been deployed in Kevadiya and near the statue to take care of any untoward situation in the wake of large crowd.
DeshGujarat