PM Modi to dedicate first phase of Smriti Van Kutch Earthquake Memorial at Bhujiyo hill in Bhuj in January 2019: Rupani
November 19, 2018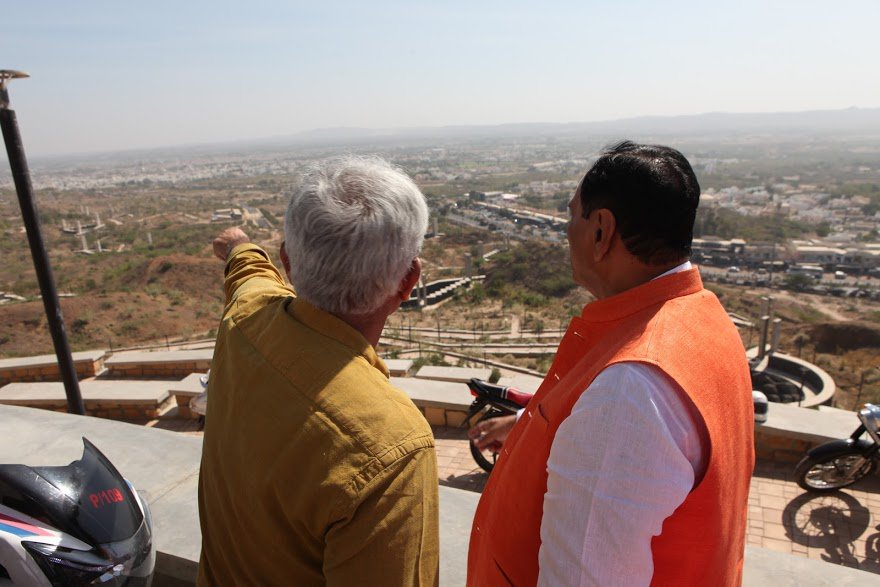 Bhuj: Gujarat Chief Minister Vijay Rupani today said Prime Minister Narendra Modi will inaugurate Smriti Van project at Bhujiyo hill in district headquarters Bhuj in Kutch in upcoming month of January.
Rupani denied that there was any shortage of money for the project.
Replying questions asked by media persons, he said that works were going on for last five years for this project which is spread across 175 acres area. He said the first phase would be over soon and Prime Minister will come to Kutch to inaugurate it in January 2019.
Smriti Van project was conceived by then Gujarat Chief Minister and current Prime Minister Shri Narendra Modi. The memorial at Bhujio hill is being built in memory of those 13,805 persons who died in year 2001 earthquake, epicentre of which was in Kutch.
Gujarat State Disaster Management Authority(GSDMA) has given Rs 155 crore for this project of which Rs 77.38 crore sum has been spent. A boundary wall around hill, pond, sun point, pathway and landscape works, amenities box, pose point, gate, cabin, construction of museum building, road etc works have been completed so far. Restoration work for old fort wall over Bhujiya hill is going on.  Overall size of the project is 470 acre.
DeshGujarat