Hardik Patel is a betrayer and loose character man who cares only for his own selfish motives, he will betray even Congress: Chirag Patel
November 20, 2018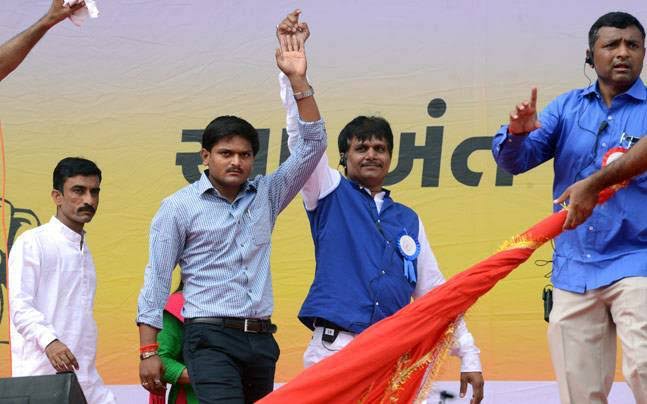 Ahmedabad: Former close aide of PAAS leader Hardik Patel, Chirag Patel today lashed out at Hardik terming him a betrayer and 'loose character' man who cares only for his own selfish motives.
Chirag who has joined BJP hit out at Hardik with whom he was present in a local court today in connection with framing of charges in a sedition case, later told newsmen that Hardik was behaving like an agent of Congress. He has been exposed completely and that was why none of the around one crore members of Patidar family in Gujarat has given shelter to him and he is now running behind the son of Shankersinh Vaghela.
'Hardik is a loose character, betrayer of Patidar community. He cares only for his own selfish motives and I warn that he would even betray Congress after sometime,' he said.
Chirag, who was once a core group member of PAAS, said that he was in BJP and was to remain with it and would keep raising the issues of Patidar community in front of the government. He said that if the reservation to Marathas in Maharashtra becomes a reality then he would also raise the issue of such quota to Patidar community in Gujarat too.
DeshGujarat