Hardik meets Gujarat OBC commission Chairperson, renews demand for socioeconomic survey of Patidar community
November 22, 2018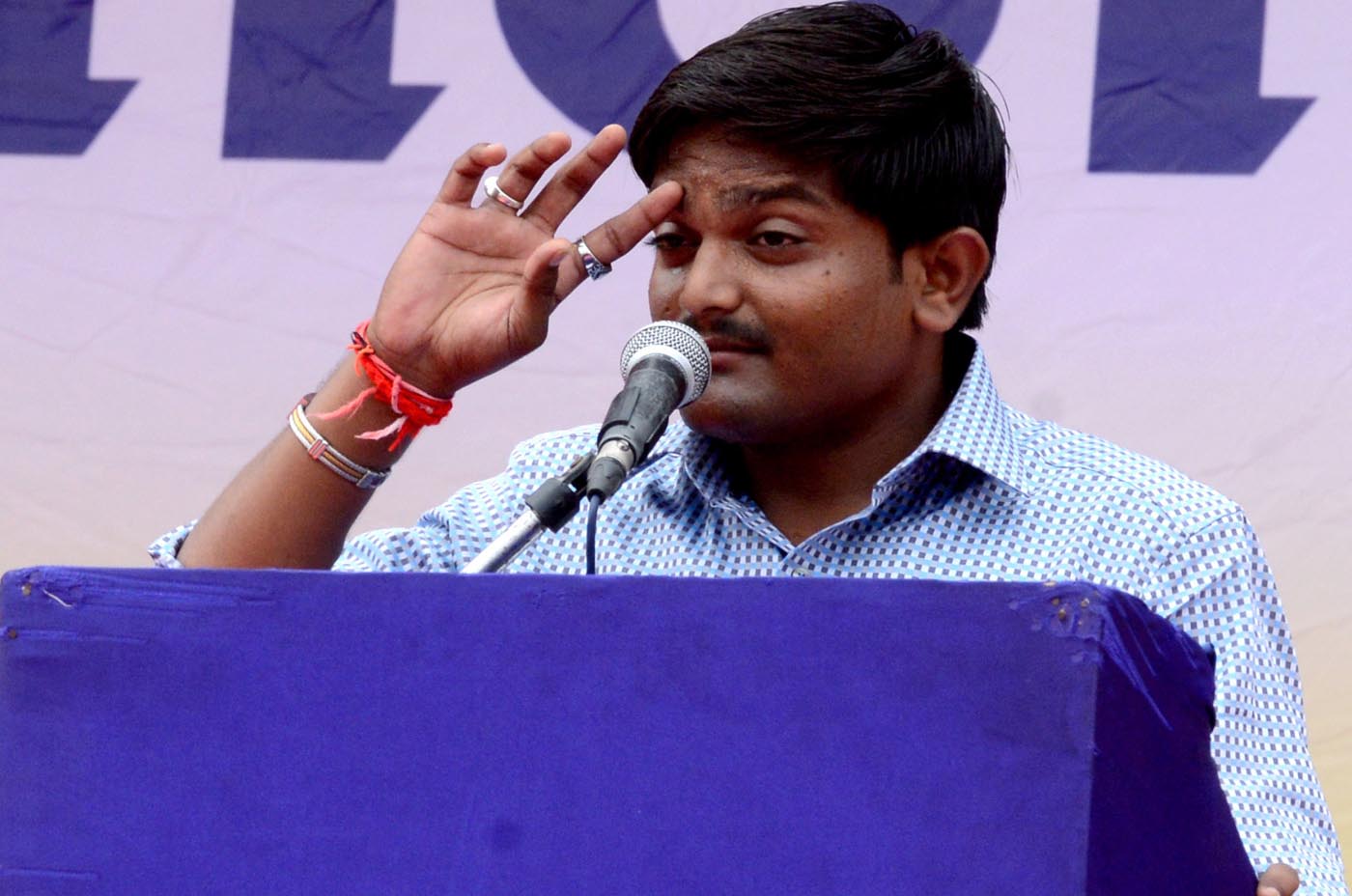 Gandhinagar: Congress backed PAAS leader Hardik Patel today met the Chairperson of Gujarat OBC commission Retired Justice Sugnaben Bhatt and renewed his demand about conducting a socioeconomic survey of the Patidar/Patel community as precursor to constitutional quota to it.
After the meeting Hardik, who had arrived here with other conveners of the outfit including Nikhil Sawani and Geeta Patel, told newsmen that he had renewed his earlier demand in the wake of a similar survey for Maratha community in neighbouring Maharashtra and announcement of 16% quota to them by the government.
'Sugnaben heard us positively and assured to get back in a week and would also meet the five nominated representatives of PAAS to be included in the exercise of survey. We have handed over a 11 page application to her,' he said.
Hardik said that he was highly hopeful that the Patidar community would get similar OBC quota now. 'The Mumbai High Court had rejected a petition against the Maharashtra government's decision of giving quota to Marathas. I had also said in the past that with such survey quota can be given to Patidar community in constitutional manner. When the then CM Anandiben announced 10% EBC quota, the high court had asked whether it had done any survey or not,' he said.
To a query he said that it would be up to the government to take a call whether the Patidars should be given quota within 27% OBC quota or beyond that.
To another query he said that he would meet the LoP Paresh Dhanani in two days and ask him to bring another private member bill during the winter session of Gujarat Assembly to support the Patidar quota demand.
He also said he would take a call on campaigning for December 20 Jasdan assembly by-poll after his meeting with Dhanani and his stand.
DeshGujarat