IOCL, BPCL and HPCL to start over 4400 new petrol pumps in Gujarat: Lambha
November 25, 2018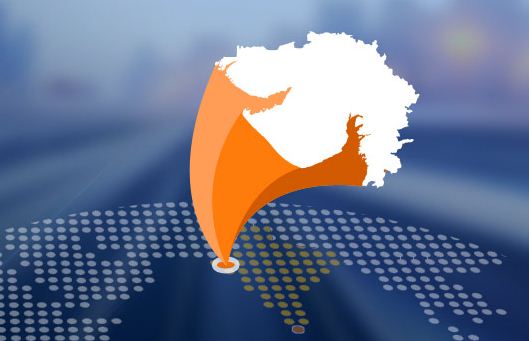 Gandhinagar: The Public Sector Oil Marketing Companies Indian Oil Corporation Ltd (IOCL), Bharat Petroleum (BPCL) and Hindustan Petroleum (HPCL) have planned to start total 4450 new petrol pumps in Gujarat,48 in Dadara & Nagar Haveli and 32 in Diu & Daman.
Addressing a joint press conference here S.S.Lamba, State Level Coordinator, Oil Industry and Executive Director, Gujarat State, Indian oil Corporation Ltd, Saibal Mukherji, State Head, BPCL, Rajesh Mehtani, Chief General Manager, HPCL and V C Asokan, General Manager, IOCL here informed today.
Mr Lamba said that for a fast growing economy like ours, energy needs are growing manifold PSU Oil Marketing Companies (OMCs – BPCL, HPCL & IOCL) are undertaking Retail Outlet (Petrol Pump) network expansion in tandem with the growth in demand of Petrol and Diesel.
Indian Oil Corporation Ltd plans 2350 new locations in Gujarat,21 in Dadra & Nagar Haveli,16 in Daman & Diu totaling 2387. BPCL plans 998 new locations in Gujarat,8 in Dadra & Nagar Haveli,5 in Daman & Diu totaling 1011. HPCL plans 1102 new locations in Gujarat,19 in Dadra & Nagar Haveli,11 in Daman & Diu totaling 1132.The OMCs plan in total 4450 new locations in Gujarat,48 in Dadara & Nagar Haveli and 32 in Diu & Daman, he informed.
The process of Dealer selection has been simplified in line the Government's emphasis on "Ease of doing business". User friendly On-line application has been introduced. The application form has also been simplified. The rigmarole of submitting voluminous documents by the applicants, in support of eligibility, has been dispensed with. Only the selected candidate would be required to produce the documents. Similarly, the eligibility norms have also been relaxed.
Availability of suitable land at the advertised location/stretch is the most important requirement. Applicants without land can also apply, however, they are expected to offer land when called for.For the first time, computerized "Draw of Lots"/"Bid opening" would be held under the aegis of an independent agency to bring in more transparency. All Retail outlets will be constructed with latest technology including automation.
Retail outlet dealership provides very good opportunity to the entrepreneurs and also to associate with Fortune 500 companies.Interested entrepreneurs may see the detailed advertisement and Brochure available in our website www.petrolpumpdealerchayan.in, he further said.
Retail sales of Petrol and Diesel are increasing at the rate of approximately 8% and 4% p.a. respectively.
Expansion of retail outlet network (Petrol Pumps) is undertaken by Oil Marketing Companies primarily to meet the growing fuel needs and convenience of customers in emerging markets like upcoming highways, agricultural pockets and industrial hubs. The Retail Outlet network in Rural, remote and far-flung areas are also being expanded with the intention of reaching product, predominantly HSD, ensuring quality and correct price to meet the rural agricultural demand and people living in remote areas.
Additionally, the expansion of Retail outlet network is expected to generate employment opportunities also.
Oil Marketing Companies have now issued advertisements inviting applications from prospective candidates for setting up of Petrol pumps, he said.
DeshGujarat