Person accused of using allurement for Christian religious conversion held in South Gujarat
November 26, 2018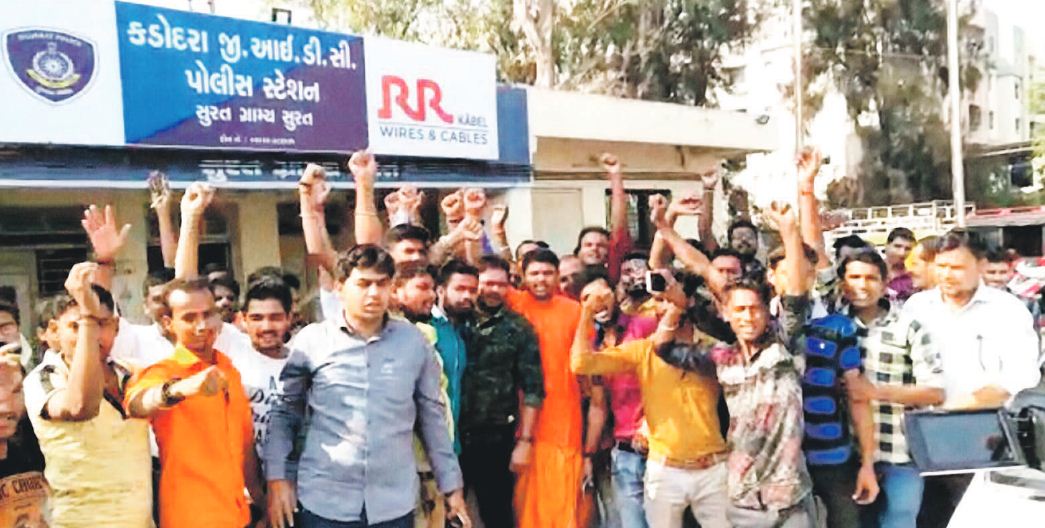 Surat: Kadodara police in Surat district of South Gujarat has nabbed one person accused of using allurement for religious conversion.
Complainant Vishalkumar Rajkumar Singh(23) is from Sapra area of Bihar. He works as mobile phone repairer. He lives in Palsana taluka of Surat with his father and younger brother. For last two years, he is also active in Vishwa Hindu Parishad(VHP).
On Sunday morning, at around 7.30 am he was having tea at Rajan Jayswal's tea shop at Soni Park in Tatithaiya. A person here approached him and identified self as Rupsinh Komalsinh Chaudhary fro Krishnapark in Tatithaiya. He asked Vishal if he had any problem in life. When Vishal replied that he had responsibility of his home and problem of lack of enough money, Rupsinh asked Vishal's caste and resident location. When Vishal replied that he was Rajput from Bihar, Rupsinh asked him to come to God's place in Bardoli. Rupsinh assured Vishal that his problems will be solved and he will get peace. Rupsinh also asked Vishal that he will be given Rs. 2.0 to 2.5 lakh from organization if he accept Christian faith. Later Rupsinh boarded a vehicle in which his other aides were also sitting and left for Bardoli. Rajan who owns a tea shop was witness to this conversation.
As Vishal shared this incident with his friends Ankit Jha and Dineshpratapsinh Rajput, they decided to approach Akhil Bharatiya Hindu Yuva Morcha's president Shivom Mishra. A group of like-minded friends later reached Kadodara police station to file complaint and chanted slogans of 'Jai Shri Ram'.
Rupsinh Chaudhary was booked under Gujarat Dharm Swanantra Adhiniyam 2003 section 3 and 4 and nabbed by police. Rupsinh is originally from neighboring Madhya Pradesh state.
According to section 3 of Adhiniyam, no person may convert or attempt to convert, either directly or otherwise, any person from one religion to another by use of force or by allurement or by any fraudulent means nor shall any person abet such conversion.
According to section 4, whoever contravenes the provision of section 3 shall, without prejudice to any civil liability, be punished with imprisonment for a term, which may extend to three years and also be liable to fine, which may extend to rupees fifty thousand.
DeshGujarat