Jasdan Assembly by-poll: Congress candidate Nakiya files nomination papers, says Gurus are always surpassed by Chelas
December 03, 2018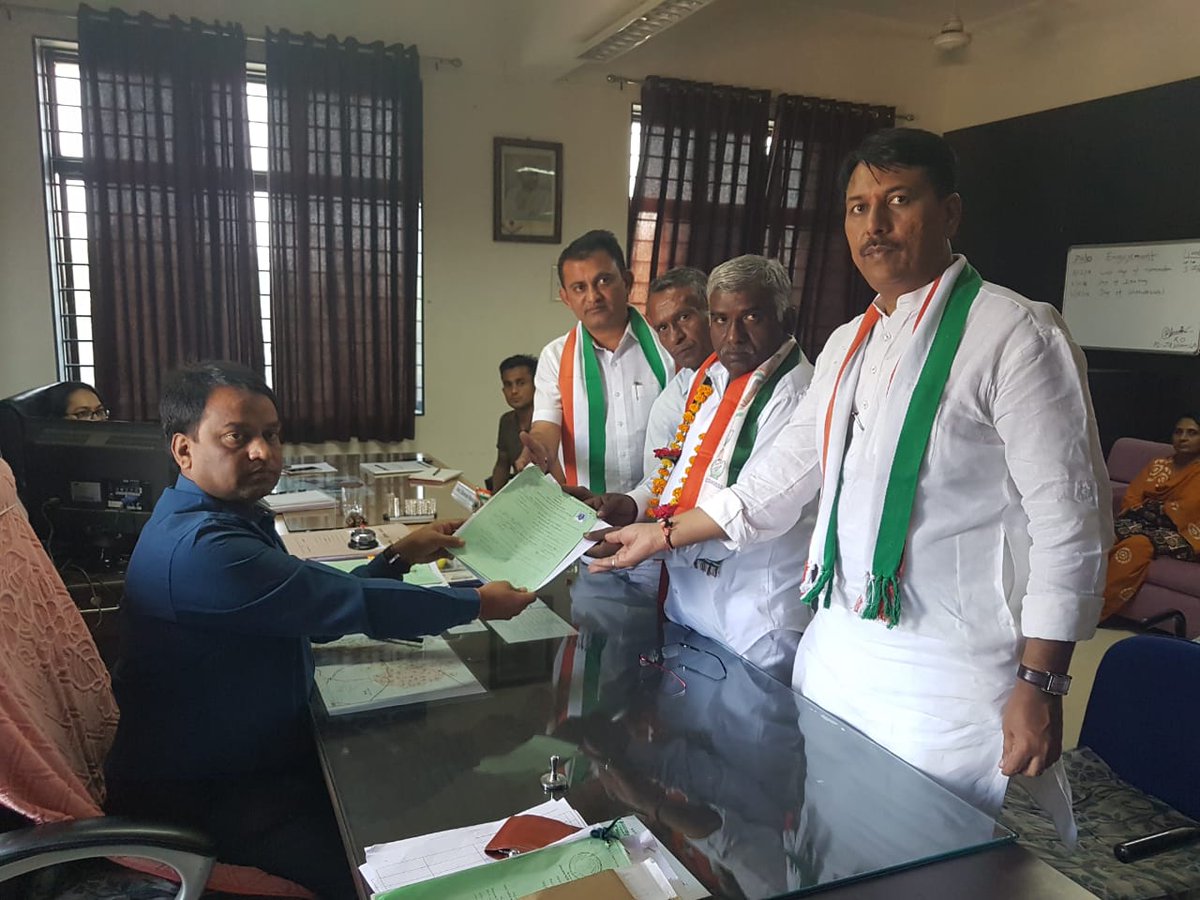 Jasdan: Congress candidate for Jasdan assembly by poll in Gujarat, Avsarbhai Kanjibhai Nakiya today filed his nomination papers for the election slated for December 20 and which is being seen as battle of prestige for both the main opposition party as well as the ruling BJP.
A big rally was taken out in the town before the filing of nomination by Nakiya, who also belonged to the dominant Koli community. Gujarat Congress president Amit Chavda, Leader of Opposition in assembly Paresh Dhanani and other senior leaders including MLA Virjee Thummar, Lalit Vasoya were also present on the occasion.
Nakiya, who was earlier deemed close to former local Congress MLA, incumbent minister Kunvarji Bavaliya due to whose resignation and joining BJP has necessitated the by poll.
Speaking to media persons after the nomination he quipped that Bavaliya was deemed his political Guru but every one knew that the chelas (students or disciples) surpass the Gurus.
He said that people of Jasdan had always supported Congress and he would win this time also.
Notably, after long suspense over party candidate Congress President Rahul Gandhi had approved the candidature of Nakiya yesterday evening only. Today is the last day of nomination.
Bavaliya had filed nomination papers on November 30.
Bavaliya, a five time former MLA from this seat who was also Loksabha MP for one term, had resigned from the seat and Congress party on July 3 this year and joined the ruling party the same day. He was inducted as a minister also that day. He had alleged that Congress was ignoring senior leaders like him.
Notably Jasdan is deemed as a bastion of Congress where the party had faced defeat only once. Bavaliya claims that it was because of him.
The by-poll to be held on December 20 is being seen as a war-of-prestige for both BJP and Congress. Last date for nomination is December 3 and the names could be withdrawn till December 6. The counting of votes will be done on December 23.
Bavaliya also belongs to majority Koli community on this seat in Rajkot district.
DeshGujarat