Four more arrested in LRD recruitment paper leak case; students were taken to Delhi for answer sheet
December 04, 2018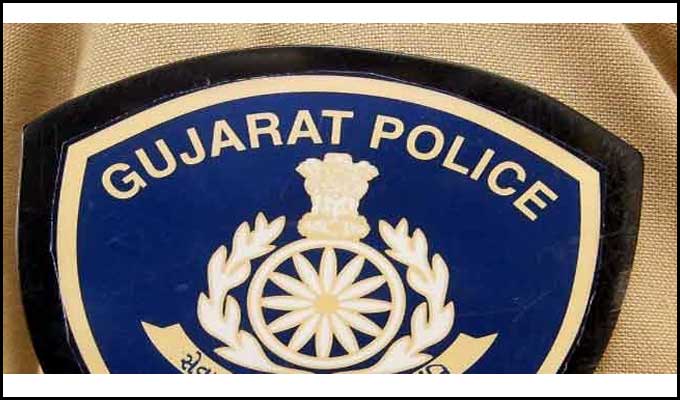 Gandhinagar: Gujarat Police has arrested four more persons in Lok Rakshak Dal Recruitment Exam paper leak case. With this the total number of those arrested in this case so far is 8.
Following are the highlights of IPS Mayur Chavda's today's briefing on fresh arrests and more details that have emerged in the course of investigation:
Four arrested today are Narendra Chaudhary from Mahesana, Ajaysinh Parmarr and Uttamsinh Bhati from Banaskantha and Pratik Patel from Arvalli.
'On 29th of November, four vehicles including one Tufan vehicle and four Innova cars gathered between Nana Chiloda and Mota Chiloda on North Gujarat highway. They left for Delhi on 29th evening. On 30th they reached Gurugram in North India. Vehicles from Gujarat were kept at Gurugram and Delhi based gang boarded them in other cars to bring them to Delhi in groups of 5-5 students and others. They were brought to different places in Delhi and given answer sheets of Lok Rakshak exam. Wanted accused Yashpalsinh Solanki was among these students. The students who were to appear in Lok Rakshak exam spent two hours with answer sheet. They were later dropped back to Gurugram. They left for Gujarat on November 30th night.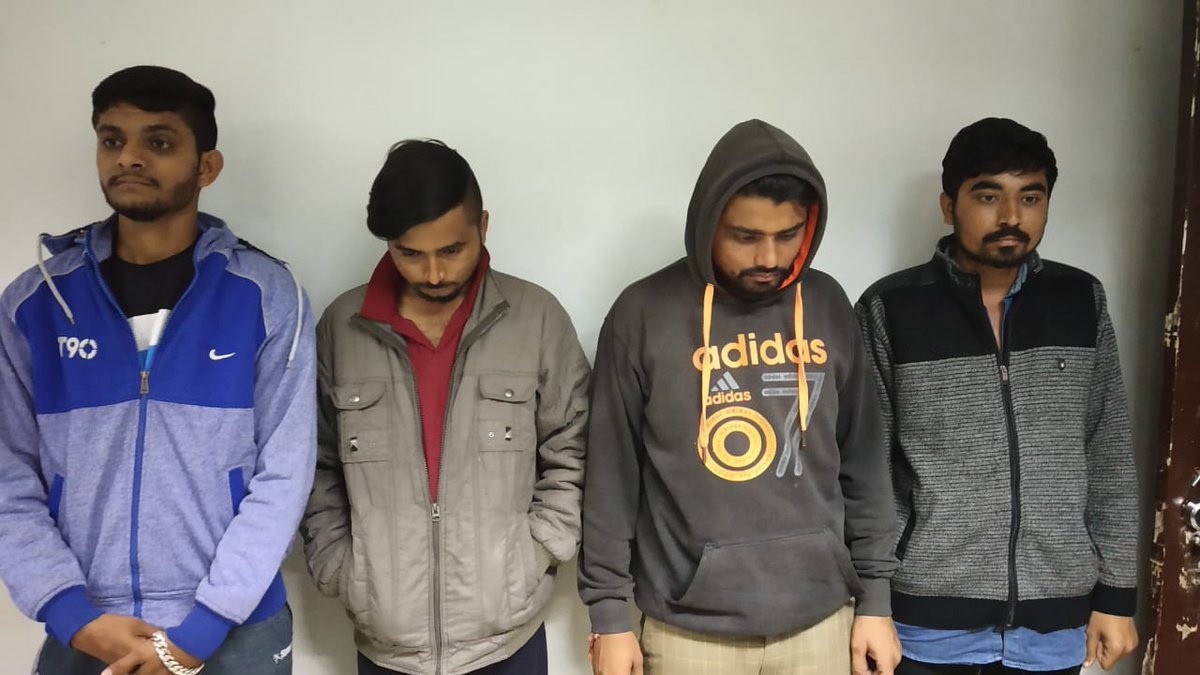 As Yashpalsinh Solanki's examination centre was Surat, he returned in flight and reached Vadodara. Two others also boarded flight from Jaipur and returned back to Gujarat. Others returned Gujarat by road. While two cars went to Palanpur and Mahesnaa, two others returned to Ahmedabad. One Uttamsinh Bhati who has been arrested today was also examinee and he too had reached Chiloda to visit Delhi. However due to weak physical condition he dropped the idea to visit Delhi on last moment. He was however given answersheet when group members returned from Delhi.
Students had given blank cheques to Delhi based gang which was conversing in Hindi. It was decided that if answer sheet was in match with actual answersheet, Rs. 5 lakh would be paid.
When four cars with students were on way to Delhi, a person Nilesh at Rajendranagar cross roads in North Gujarat took away mobile phones of each one in the cars and switched them off. He also took away their identity cards. After that they were allowed to leave the limits of Gujarat.
Total number of students who were taken to Delhi was around 25-30. Gang members in Delhi were conversing in Hindi language. When students from Gujarat were taking time to note down the answersheet, the gang members told them they were taking longer time compared to students who come to them to access leak papers from other states.
DeshGujarat