PM Modi "very vocal" about Indian consumer: Saudi Energy Minister
December 06, 2018
"I don't need permission from any foreign government to cut," says Saudi Arabia's Al-Falih at OPEC+ meetings https://t.co/A1drq7jz24 pic.twitter.com/mDBE6cshbK

— Bloomberg TV (@BloombergTV) December 6, 2018
New Delhi: Ahead of a key decision on output cuts, Saudi Arabia's Energy Minister, Khalid Al Falih, has said that the views of Prime Minister Narendra Modi will be taken into consideration, before a final decision is taken by the major oil producing nations.
Khalid Al Falih was actually asked a question on the views of US President Donald Trump. Responding to the reporter, Al Falih began by saying that the views of President Trump are taken seriously. However, though the reporter's question was only on President Trump, Al Falih was quick to add that the views of Indian Prime Minister Narendra Modi would also be taken into consideration.
The Saudi Energy Minister recalled the bilateral meeting between India and Saudi Arabia on the sidelines of the G20 meeting last week in Buenos Aires. He said Prime Minister Modi "put his views very strongly, that he cares for the Indian consumer." The Saudi Energy Minister also recalled three earlier meetings with the Prime Minister, and said that the Prime Minister had been "very vocal." In continuation, Khalid al Falih also said that the consumer is an important part of the deliberation, even if he is not physically present in the room.
Stable and predictable Energy price, particularly for India, among issues discussed during bilateral
meet between PM Narendra Modi and Saudi Crown Prince in Argentina ahead of G20 summit: MEA https://t.co/19USfHk5Sl

— DeshGujarat (@DeshGujarat) November 30, 2018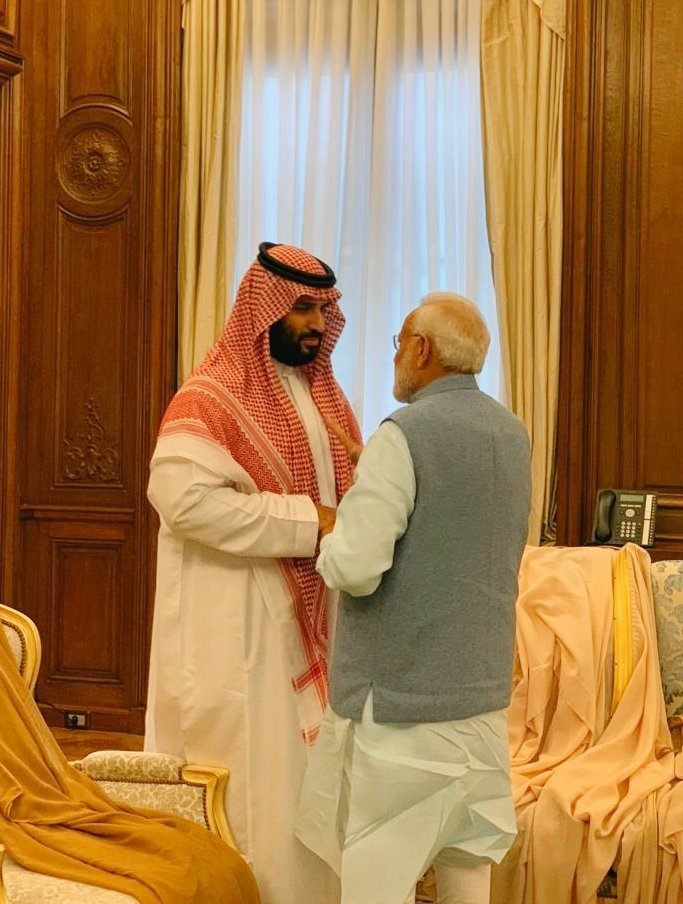 DeshGujarat