President Ram Nath Kovind attending Kutch Rann Utsav
December 29, 2018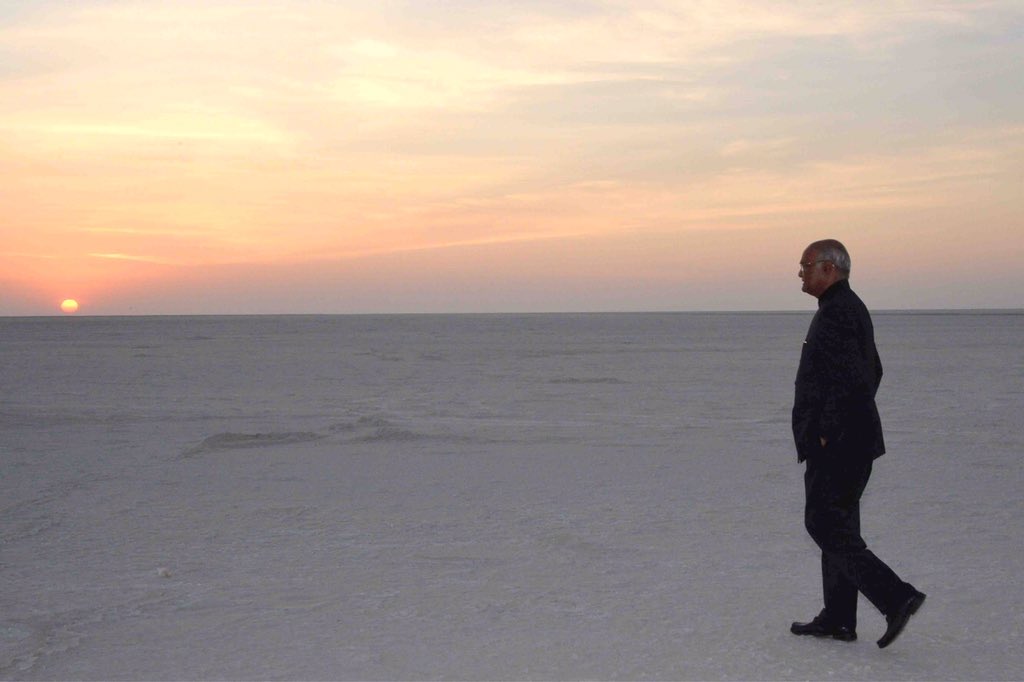 Bhuj: On a two-day tour of Gujarat, Kovind reached a 'Tent City' set up near Dhordo village of Kutch district this morning.
A special cultural programme was organised at the venue in the white desert for the president in the evening.
He would stay at the Tent City tonight and undertake a lion safari in the Gir forest in Junagadh district Sunday.
The president is also likely to visit the Somnath temple during his visit.
Attached with this article are pictures, Kovind has tweeted.