Gujarat plans to invest Rs. 100,000 Crore in next 3 years for renewable energy generation: CM
January 10, 2019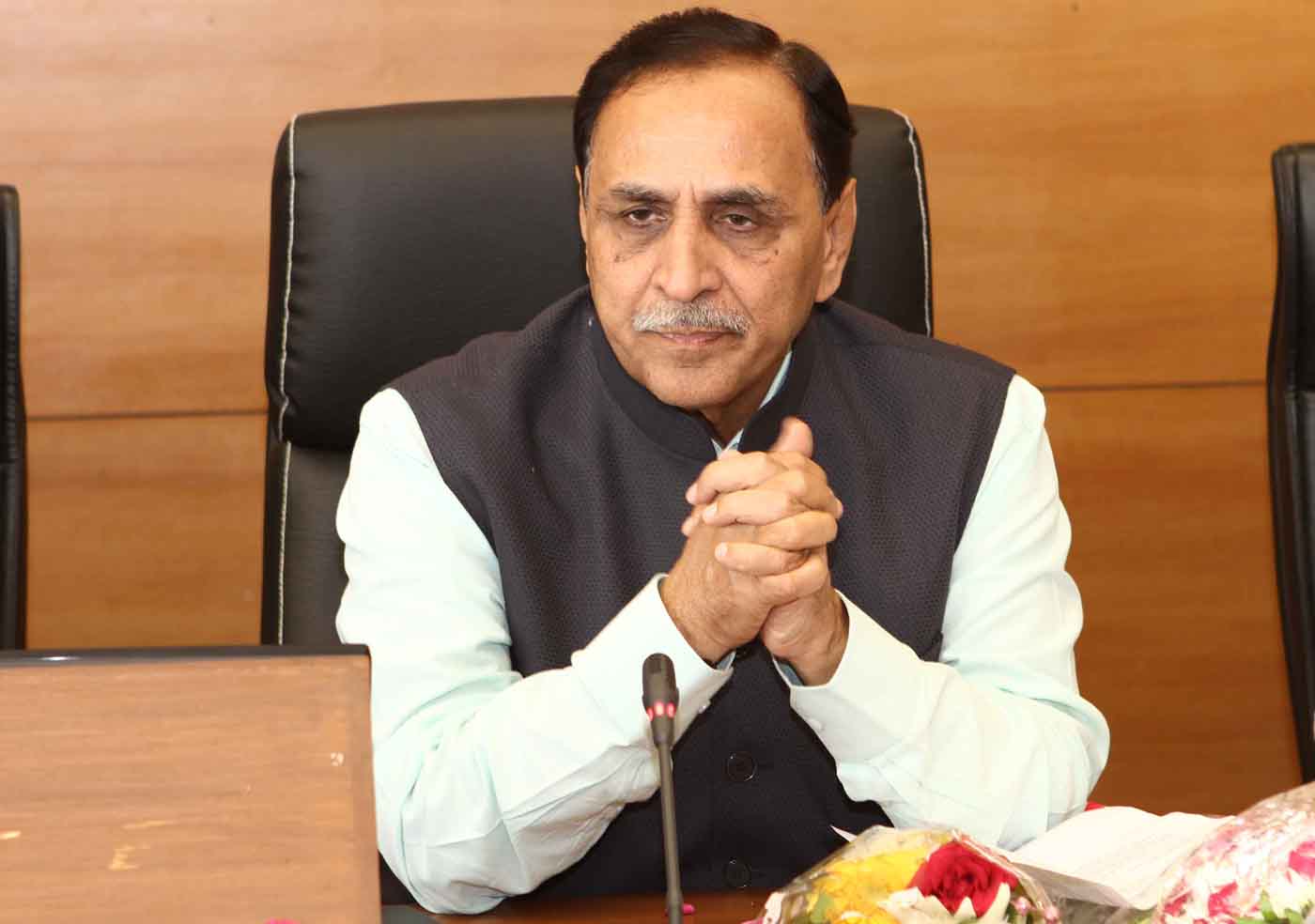 Gandhinagar: Gujarat will take distinctive initiatives to fulfill the dream of achieving the target of producing 175 Giga Watts's renewable energy by year 2022 as envisaged by Prime Minister Narendrabhai Modi, says Gujarat Chief Minister Vijaybhai Rupani in Gandhinagar, today.
The Chief Minister categorically stated that Gujarat will take frontal position in producing renewable energy in the country. For which, the state government has chalked out a planned to make invest of approximately Rs. 100,000-crore in next three years.
Gujarat Energy Minister Saurabhbhai Patel stated that at present the contribution of renewable energy is 7645 mw which is 28 % of Gujarat's total capacity, against which the target by year 2022 is set to 22,922 MW, means approximately 53 % (almost double) and planning is also done accordingly.
Patel and minister of state for energy Pradipsinh Jadeja jointly further stated that 10,000 mw solar-energy would be produced in next three years in Gujarat, which included solar-park with capacity of 5,000mw at Dholera. The tenders to produce 1,000 mw energy at this solar-park would be announced soon.
Besides this, the state government has decided to setup a solar-park with capacity of 700 mw at Radha-Neshda and another solar-park with capacity of 500 mw at Harshad in Banaskantha district, the duo said and added that recently the state government has invited tenders for purchasing 500 mw solar energy from various companies.
Counting out the initiatives undertaken by the state government for energy production, the ministers said that the Gujarat government has decided to allow the private companies to setup solar energy production units on the waste lands with minimum capacity of 20mw. In the first phase, at least, 50 such waste land plots have been identified. As the second initiatives, the state government has prepared 'Small Scale Distributor Solar Project', which is first of its kind in the country. It is expected to produce 2,000 mw of solar energy from this initiative, a detail policy for which would soon be declared. The third initiative is 'Roof-Top Scheme' to produce energy, which is presently producing 233 mw energy.
Besides solar energy, the state government is also planning to encourage wind-energy for which the state government has chalked out a distinct planning, they said and added that the target of producing wind-energy in next three years is set to 5,000 mw. Of which, the production of 4,000 mw wind-energy would be done from Kutch alone.
A wind-energy production plant, first of its kind in the country, with a capacity of 1,000 mw would be setup in mid-sea at Pipavav Port, they added.
– Information